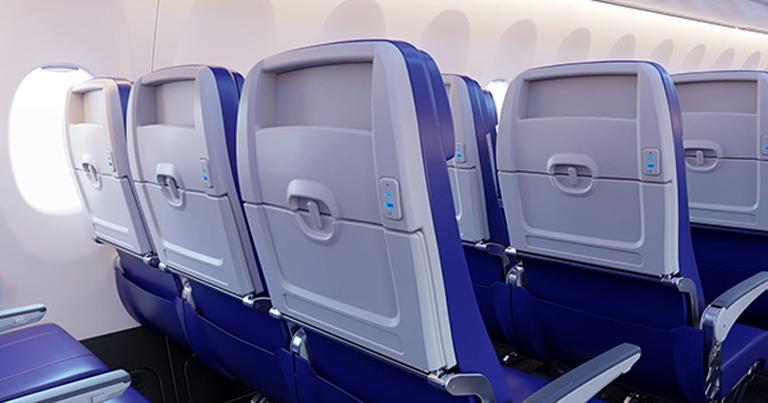 Southwest Airlines has unveiled a series of cabin and customer experience upgrades designed to simplify and enhance the passenger journey. These include improved Wi-Fi capabilities, larger overhead bins, power ports, as well as new functionality for the carrier's digital platforms and airport kiosks.
Bob Jordan, Chief Executive Officer, Southwest Airlines, commented: "You can never stop working to get better, and as our beloved Founder Herb famously said, 'If you rest on your laurels, you'll get a thorn in your butt!' We have a long and proud history of offering Legendary Customer Service and warm Hospitality, and we have bold plans and significant investments to modernise and enhance the Southwest Experience. As we continue to welcome back loyal Customers and win new ones, these initiatives, combined with the best People in the industry, support our Purpose of connecting People to what's most important in their lives through friendly, reliable, and low-cost air travel."
Inflight, the airline is investing in Wi-Fi connectivity on its existing fleet with longstanding connectivity provider Anuvu. According to the airline, Anuvu's latest-generation hardware is capable of providing a significant improvement in speed and bandwidth up to 10 times the current hardware onboard, and will be installed onboard 50 in-service aircraft by the end of May, with a projected 350 aircraft upgraded by the end of October.
Trials of the upgraded Wi-Fi equipment are now underway on some routes over the western mainland U.S. As part of the test, Southwest is offering free Wi-Fi to all customers on select flights to understand how the upgraded equipment performs with a large number of customers using it simultaneously.
The airline also recently entered into an agreement with Viasat to provide high quality internet and live television programming onboard newly delivered aircraft beginning this fall.
Moreover, Southwest has announced plans to bring in-seat power onboard 737 MAX aircraft beginning in 2023. Once installed, the aircraft will feature: USB-A and USB-C ports, ports on each seat back, and zone-based power system.
"The ability to keep your devices charged while you are connected inflight is a request that we've heard consistently in ongoing conversations with our Customers," said Tony Roach, Vice President of Customer Experience and Customer Relations. "With so much that our Customers love about doing business with Southwest, we're constantly listening to our Employees and our Customers for improvement opportunities, and we're excited to share some additional news and updates on this ongoing work."
The carrier is also introducing more room in the cabin for carry-on bags with larger overhead bins that also bring easier access to store and retrieve luggage onboard. The larger overhead bins will be on aircraft deliveries beginning early next year.
New functionality for the carrier's digital platforms and airport kiosks will give passengers the ability to handle common requests and help them move more efficiently from curb to gate. By late summer 2022, passengers will be able to purchase Upgraded Boarding A1-A15 positions (when available) on their mobile devices without standing in line at the airport. Also on the horizon, an ability to add lap child travellers when booking online, and the airline recently added lap child check-in at self-service kiosks. Introducing more self-service options builds on the carrier's effort to reduce wait times with improved and simplified online change functionality.