Airlines, airports, vendors, technology leaders, disruptors and startups gathered at the RDS in Dublin from 7-9 June 2022 for the co-located Future Travel Experience EMEA, Ancillary, World Airport Retailing & APEX Content Market events.
During the three-day show – which attracted almost 800 registrations from nearly 50 countries around the world – the future of the industry took centre stage with a particular focus on scaling innovation, customer experience, commercial and ancillary approaches. Attendees also had access to a major exhibition, interactive workshops, the FTE Dublin Awards ceremony, and a unique social and networking agenda. Here we provide a visual round-up of some of the highlights from the show.
An outstanding exhibition of pioneering industry providers and our largest showcase of startups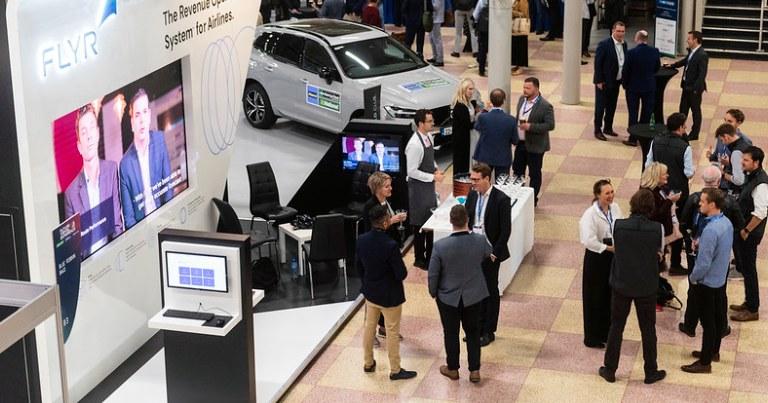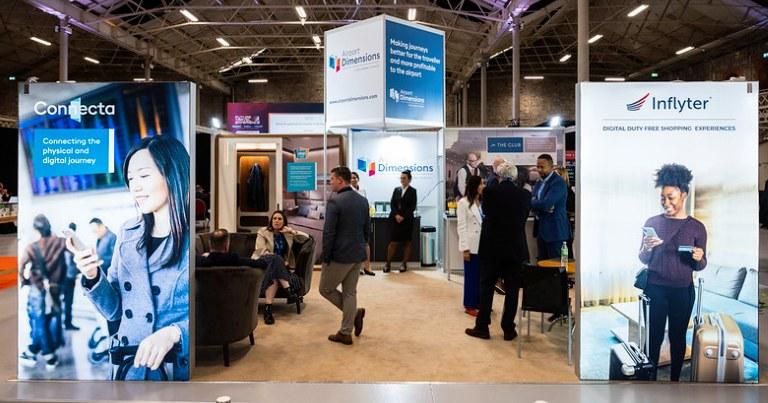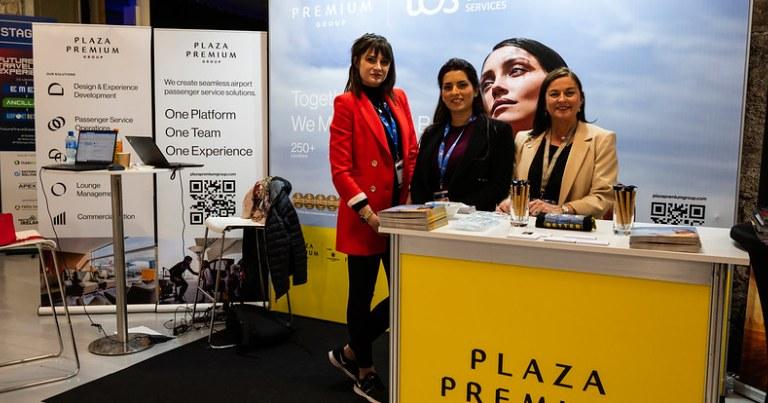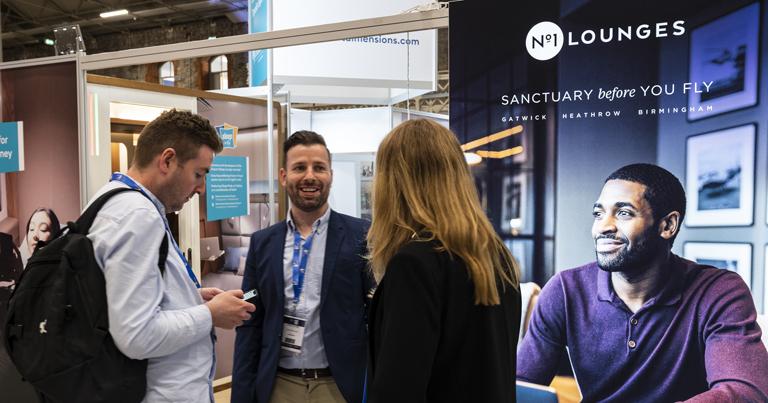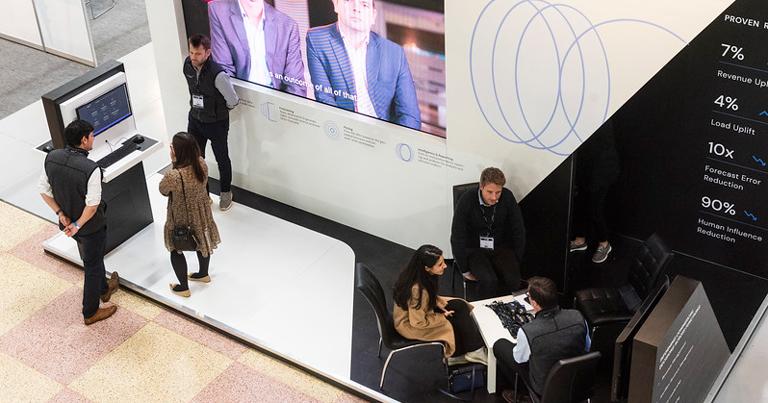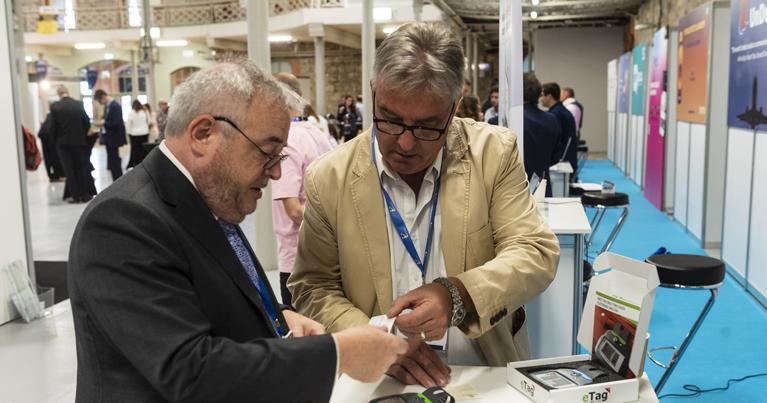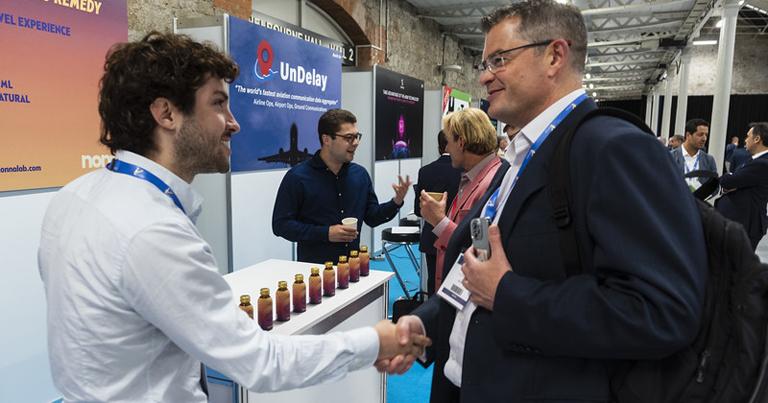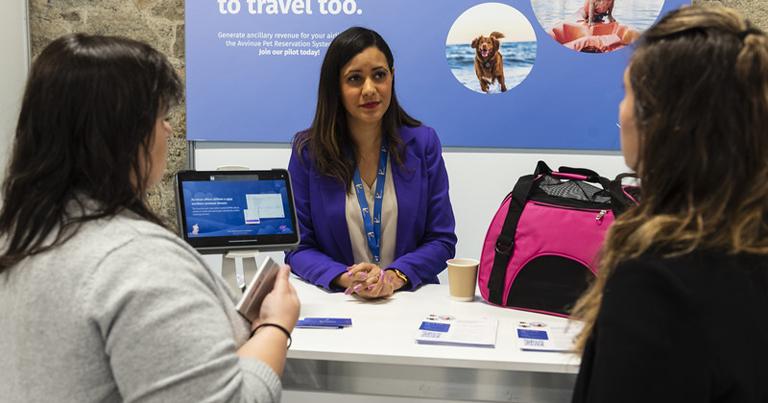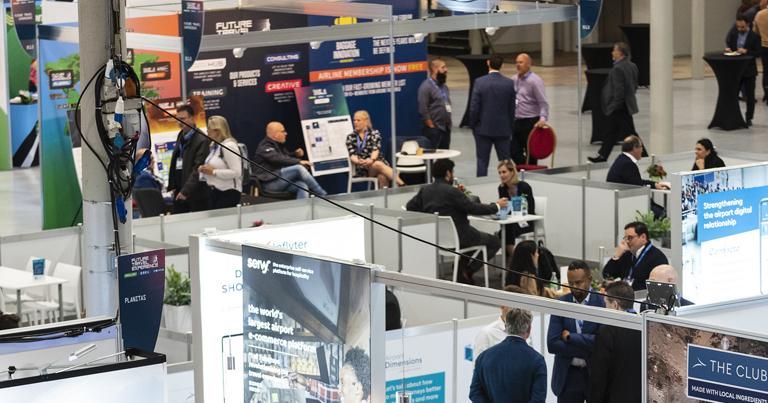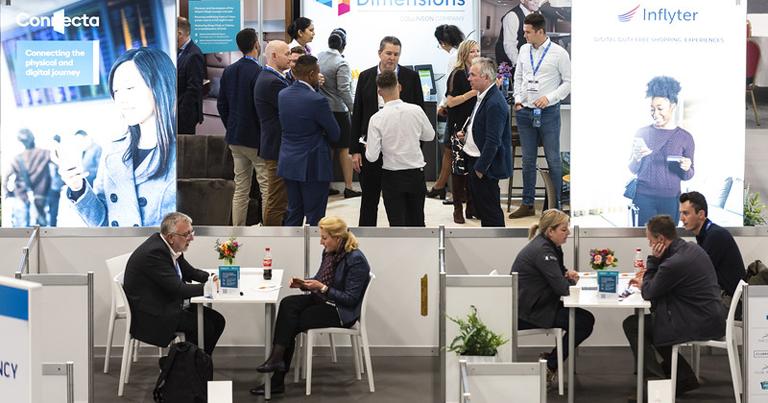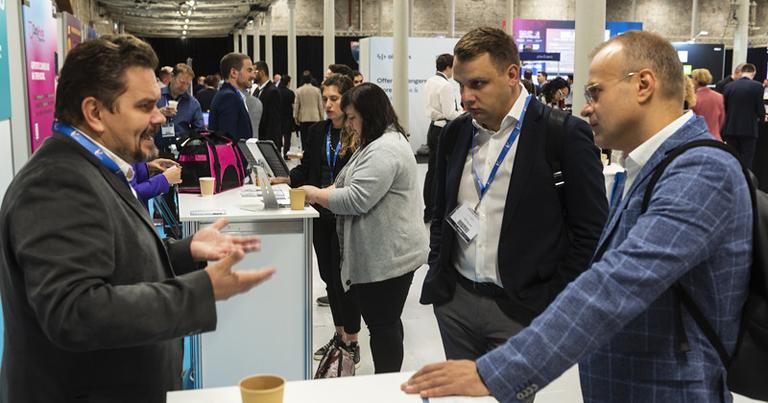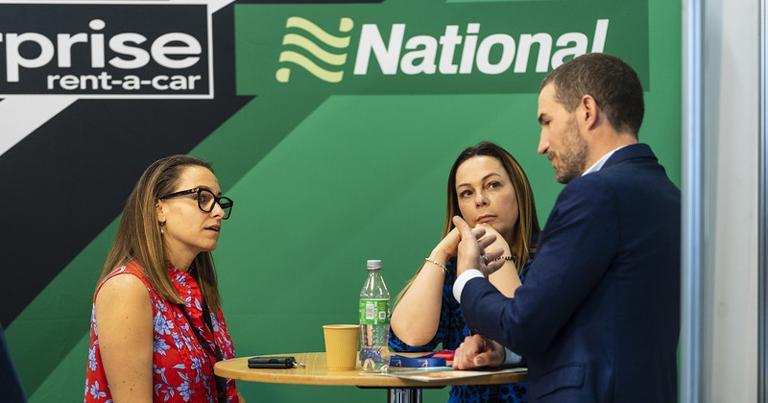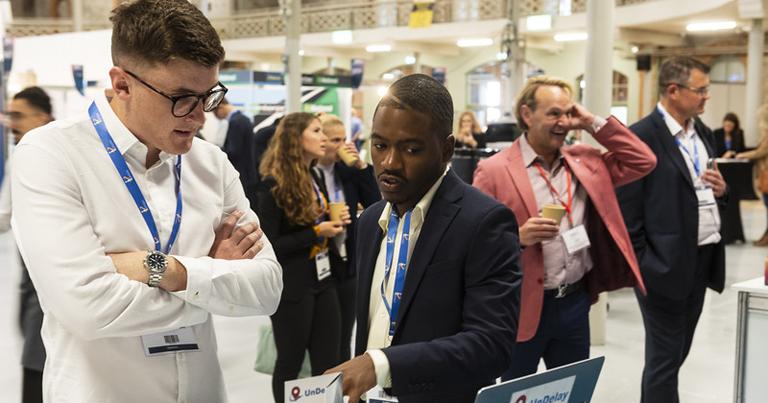 More than 50 of the most innovative industry suppliers showcased their products and services designed to help airlines and airports redefine the end-to-end passenger experience, optimise operational efficiency and sustainability efforts, and create new commercial endeavours both on the ground and inflight. The exhibition featured some of the most established players in the industry and FTE's biggest Startup Zone to date.
Join us at FTE Global in Las Vegas on Sept 6-9 – click here to learn more
Join us at FTE APEX Asia Expo in Singapore on Nov 9-10– click here to learn more
Inspiring keynotes from disruptors, parallel sectors and industry giants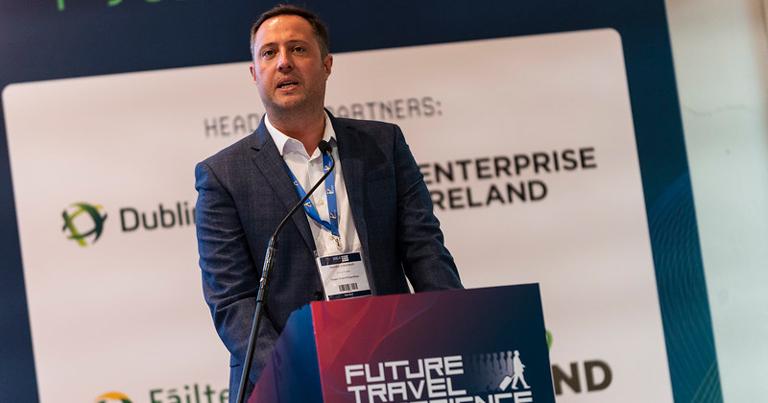 The FTE Dublin conference kicked off with a Welcome Address from Daniel Coleman, Founder & CEO, Future Travel Experience. "This grand event collectively provides the perfect platform to bring together all key stakeholders focused on innovation and business performance. We are ensuring real interactivity and engagement. We've all come to appreciate that travel is something special and what you all do is important to that. We must do everything we can to make travel great again," he urged.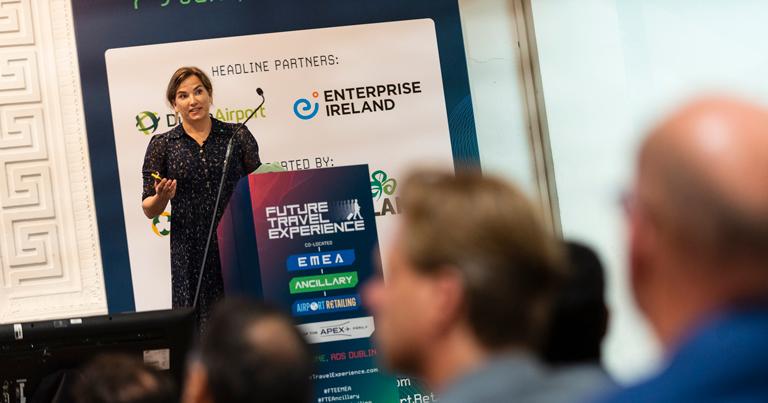 Tonje Wikstrøm Frislid, CEO, Flyr, delivered a fascinating Opening Keynote, highlighting the strategy for starting a brand-new airline with a clean slate. "We started with some elements we loyally stick to – we have to be sure we create value for our guests, we need the right people for a great workplace, and the operations must be efficient. To make this work, technology is a foundation. Our vision is to make travel easy and friction-free. To be innovative, we are dependent on technology and diversity. We have a focus on people and on modern technology. We have a responsible employment model, fostering good guest experiences from within. This includes diversity and individual preferences, close union dialogue, and profit sharing. Our major strength is we can be efficient with a small operation. We need the right people, the right processes, technology that supports the organisation, good data and the ability to use that data."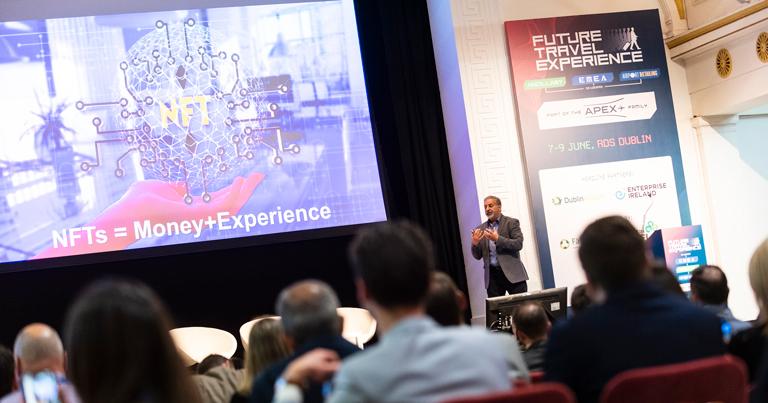 Day 1 of the conference agenda concluded with a futurist keynote from Rohit Talwar, CEO, Fast Future, entitled "Cryptos, NFTs and metaverses. The next growth frontiers?". "Everything is changing at the same time, so we need to learn the new dance steps. You have to get on the floor, look really ugly, kick other people, and eventually you start to learn to dance. A lot of organisations today may not learn how to dance. My desire would be for you to get out there, do some learning and decide if you want to dance or not," he said.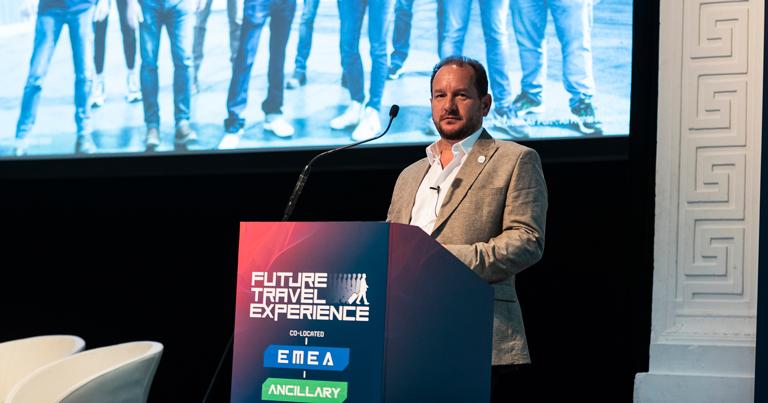 Keith Hunter, Chief Retail Officer, Urban-Air Port, delivered an opening keynote during day 2 of the conference. He provided insights into how Urban-Air Port develops vertiports for future air mobility with a commercial model including a dedicated e-commerce platform for its passengers in partnership with major retail and F&B brands to diversify income streams.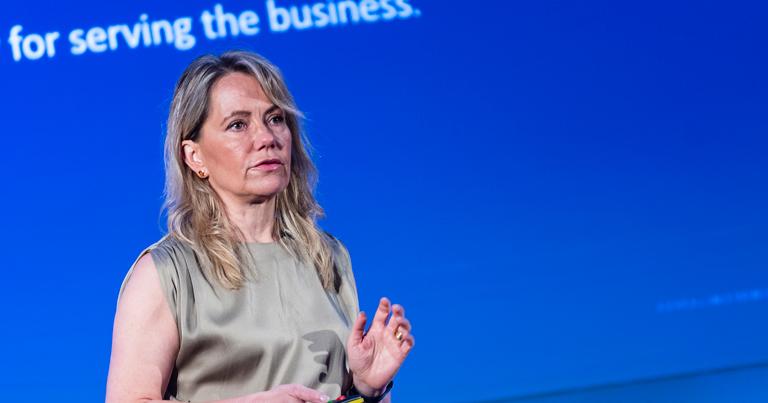 Delegates also heard fascinating insights from Charlotte Svensson, EVP & CIO, SAS, on how the carrier is achieving the largest move within Digital & IT in the history of the company.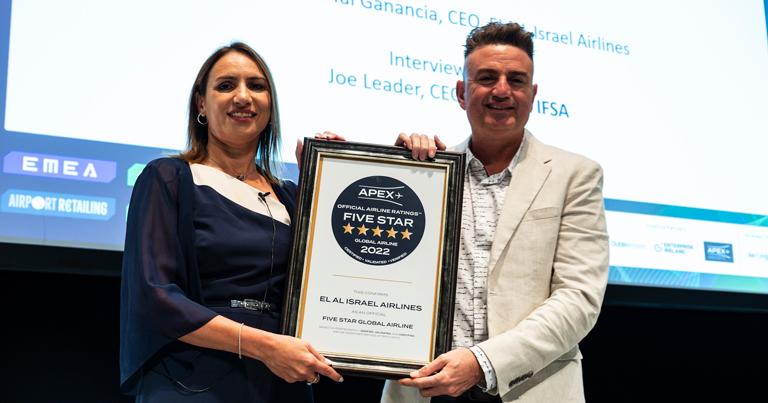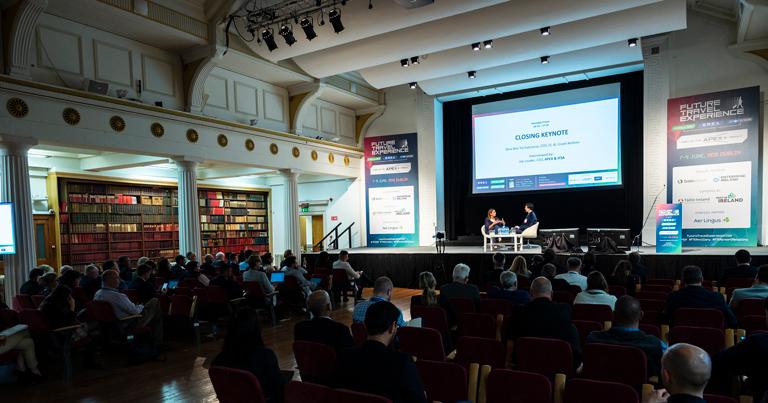 The closing keynote session on Day 2 featured an exclusive interview with Dina Ben Tal Ganancia, CEO, EL AL Israel Airlines, moderated by Dr. Joe Leader, CEO, APEX (Airline Passenger Experience Association) and IFSA (International Flight Services Association). El Al Israel Airlines' CEO also received the APEX Five Star Global Airline Rating during her keynote in Dublin.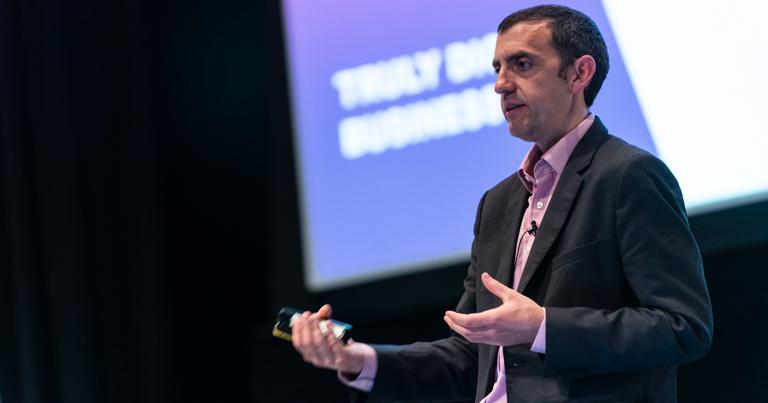 The grand finale of the conference also featured a keynote from Robert Carey, President, Wizz Air, who disclosed how the carrier has become the No.1 airline in the world for ancillary revenues. Explaining the impact of COVID-19 on ancillary revenues, Carey emphasised positive drivers such as the opportunity to introduce new product streams, and negative drivers such as a drop in demand for some airport and onboard related products. Ancillary accounts for 56% of Wizz Air's total revenues, with strong value-added ancillary demand from passengers. Carey highlighted three reasons for the airline's ancillary growth: innovation, collaboration with partners, and gaps in the market and opportunities.
Join us at FTE Global in Las Vegas on Sept 6-9 – click here to learn more
Join us at FTE APEX Asia Expo in Singapore on Nov 9-10– click here to learn more
FTE EMEA Digital & Innovation conference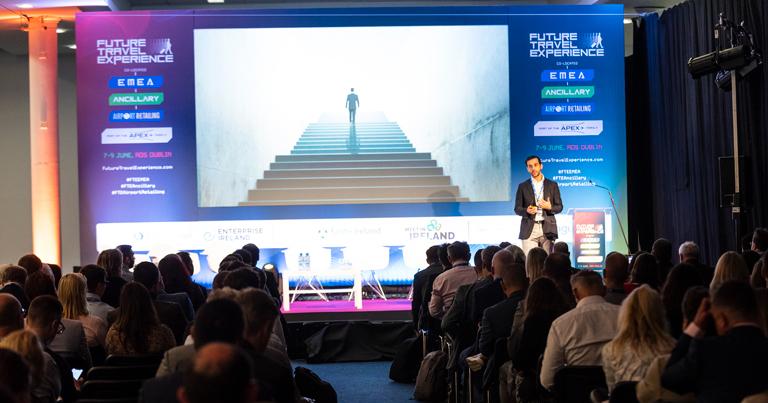 Keenan Hamza, Vice President Technology Futures & Innovation, The Emirates Group, set the scene in the FTE EMEA Digital & Innovation conference by outlining four key principles to scaling Emirates' digital approach: 1. Fostering and scouting "corporate explorers"; 2. Finding the balance between different types of innovation; 3. Building an innovation ecosystem; and 4. Entering the innovation space meaningfully.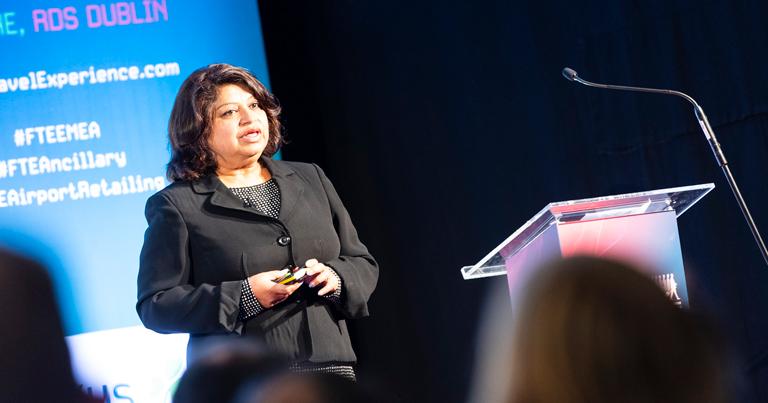 Charu Jain, Head of Merchandising and Innovation, Alaska Airlines, shared some of the secrets to effective digital transformation and scaling innovation efforts. She said: "When we look at our guests, we look at how do we make it easier for them. There is a huge opportunity to show care in a personal and digital way." The airline is achieving this by introducing a number of game-changing initiatives including inflight F&B pre-order, the Flight Pass pay-as-you-go subscription plan for passengers, and investing $2.3bn in infrastructure upgrades at its US airports.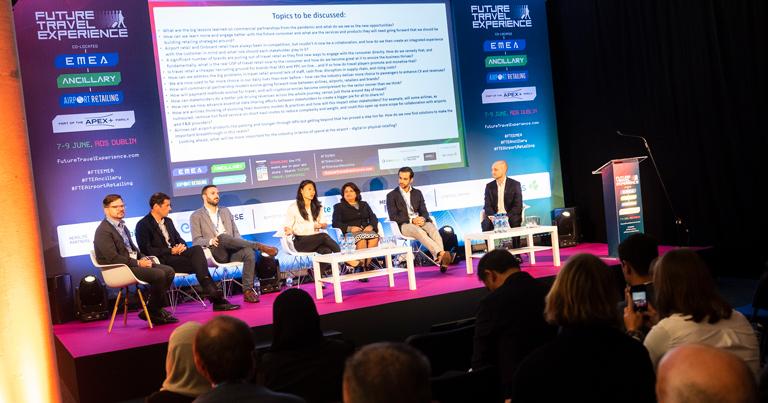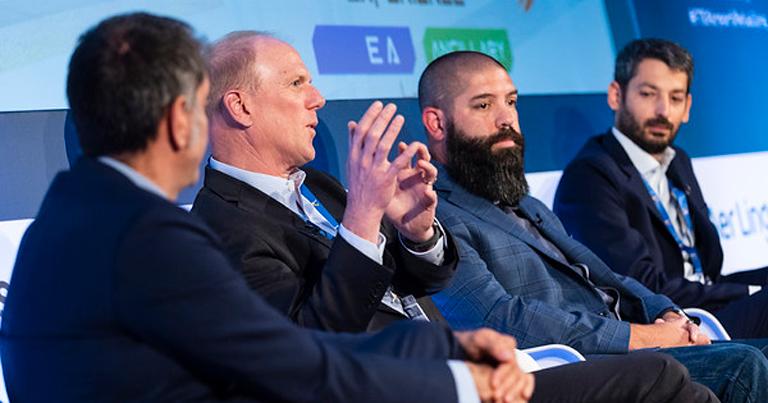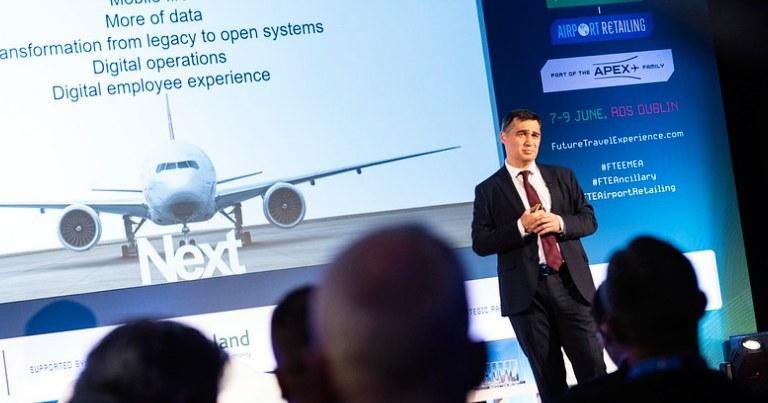 Emirates' Keenan Hamza and Alaska Airlines' Charu Jain were then joined on stage by Christine Wang, Managing Director, Lufthansa Innovation Hub; Carlos del Río, Head of Innovation Portfolio, Ferrovial Airports; Kevin O'Sullivan, Lead Engineer, SITA Lab; and Bryan Porter, Global Head of Sales, Accelya Group, to continue the discussion on scaling innovative new approaches to help drive the industry transformation in the future. Another highlight from the FTE EMEA Digital & Innovation conference track was the FTE Tech Download Live session, which brought together industry experts including Samuel Ingalls, Principal, Barich, Inc; Emanuele Calà, Vice President Innovation & Quality, Aeroporti di Roma; Kevin Kleist, Emerging Trends Advisor, Southwest Airlines; Bob Kwik, Global Head of Airports, Amazon Web Services; and Alberto Taha, Head of Innovation, Aena, who assessed a range of new technologies that can help solve industry challenges relating to workforce, sustainability and commercial performance.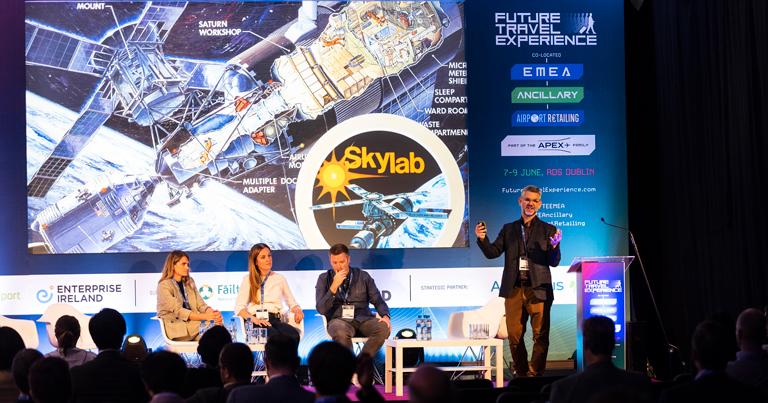 Meanwhile, industry leaders from Heathrow, Finnair and All Nippon Airways, and disruptors from TikTok, Shopify and Phorest Salon Software, shared insights and discussed the importance of understanding the customer and leveraging technology to deliver on key customer needs in an engaging session moderated by Simon Dempsey, CCO, Plan3.
Join us at FTE Global in Las Vegas on Sept 6-9 – click here to learn more
Join us at FTE APEX Asia Expo in Singapore on Nov 9-10– click here to learn more
FTE Ancillary conference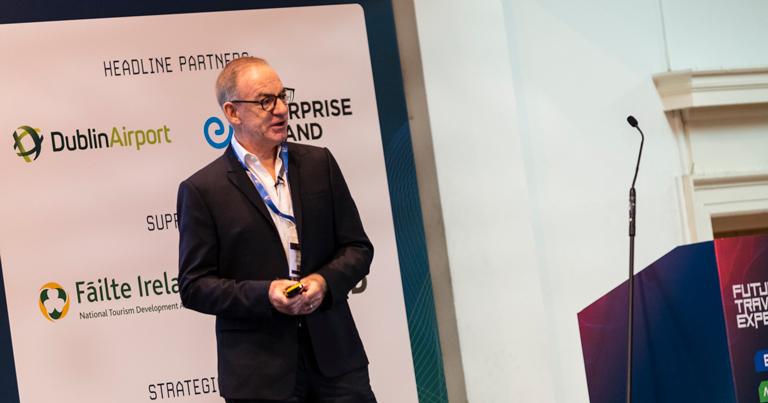 Mark Pilkington, global brand expert, delivered the Outside of the Industry Keynote in the FTE Ancillary track, focusing on how understanding demographics, data utilisation and new collaboration approaches will be key to transforming conversion and commercial success across travel. Speaking about COVID-19 and the great re-set, he said: "Smart brands, retailers and malls realised they needed a new model. They had to become multi-channel businesses, redefine themselves as 'brands' operating across these various channels, and copy the successful tactics of disruptors. I call this model the 'New-Gen Multi-Channel Brand' model. The new channel strategy is based on understanding the advantages of each: using online for transactional efficiency and using retail for its brand-building potential. Successful, innovative companies are understanding that distinction."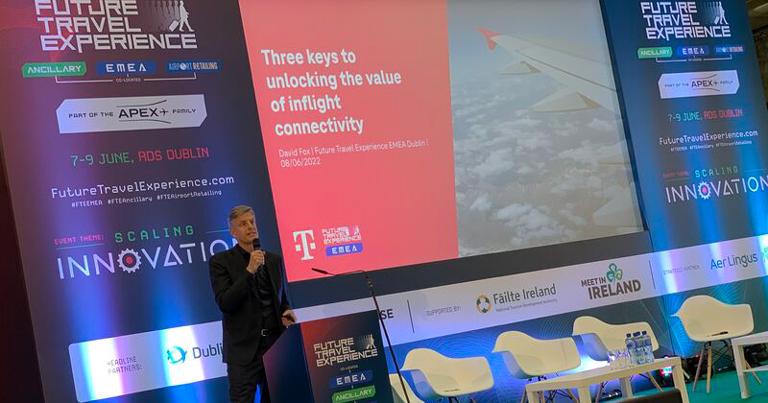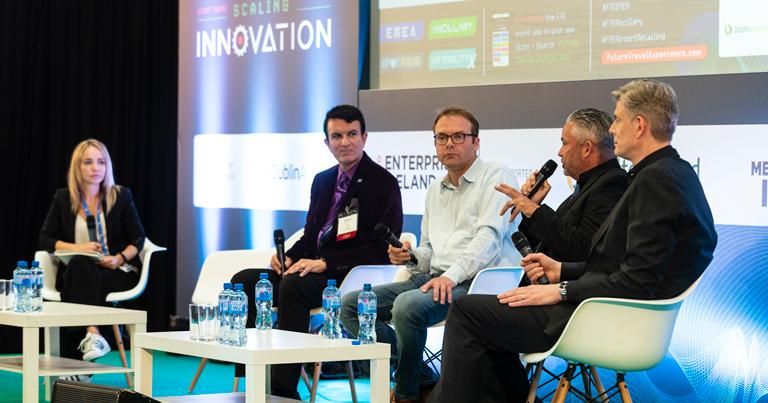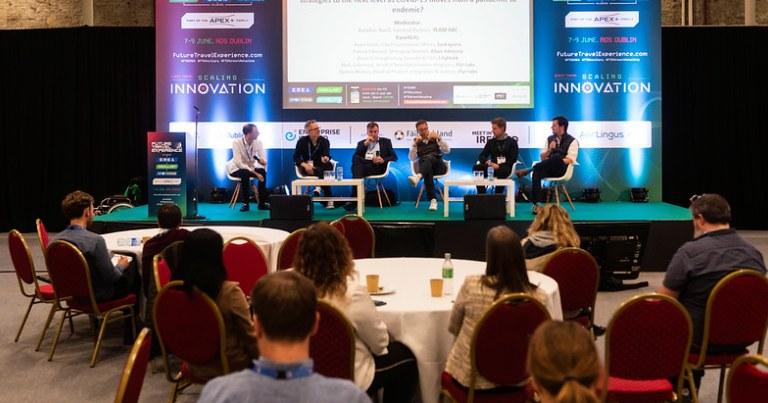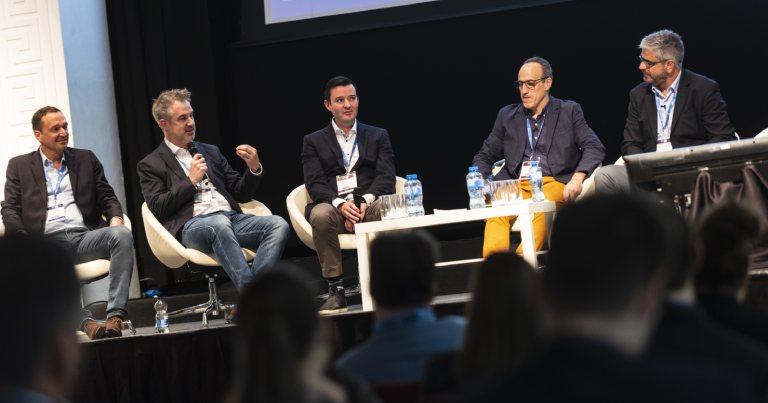 Among the many other highlights in the FTE Ancillary track was the FTE APEX Advancing & Commercialising IFEC Summit with insights into a range of dynamic approaches on commercialising IFEC efforts. The engaging discussion explored how modern consumer expectations are evolving and how the sector should adapt going forward to turn IFEC from a cost centre to a profit centre. Meanwhile, David Fox, Vice President Inflight & Connectivity Services, Deutsche Telekom, explained the three keys to unlocking the value of inflight connectivity at FTE Dublin – Key 1: Awareness is key; Key 2: A seamless customer journey is key to higher take up rates; Key 3: Enabling partners is the key to scale reach. "We have compared the results of two airlines in our portfolio with roughly the same demographics, fleet size and trip lengths. One difference we saw is how they communicate the availability of connectivity to their end users. The factor of difference we analysed was a whopping 6x. This goes to show how much creating awareness can help drive inflight connectivity."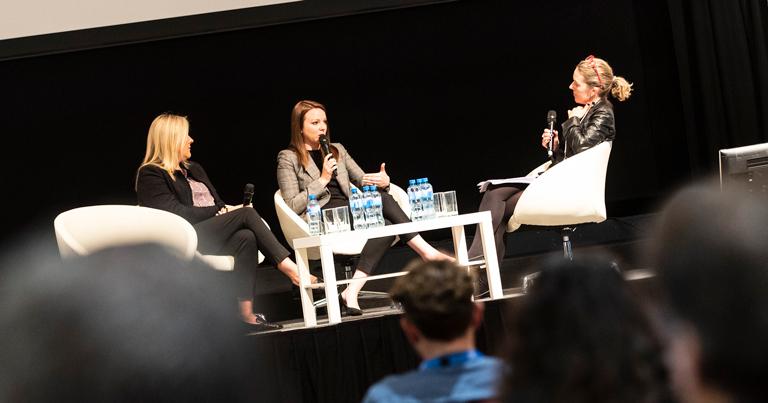 Attendees also heard an exclusive interview with Sophie Dekkers, Chief Commercial Officer, easyJet, and Aileen McCormack, Chief Commercial Officer, CarTrawler, conducted by Sinead Finn, Owner, Affinnity, on how easyJet and CarTrawler are evolving approaches and implementing intelligent use of data-driven insights and cutting-edge technology to transform the travel marketplace.
Join us at FTE Global in Las Vegas on Sept 6-9 – click here to learn more
Join us at FTE APEX Asia Expo in Singapore on Nov 9-10– click here to learn more
FTE World Airport Retailing conference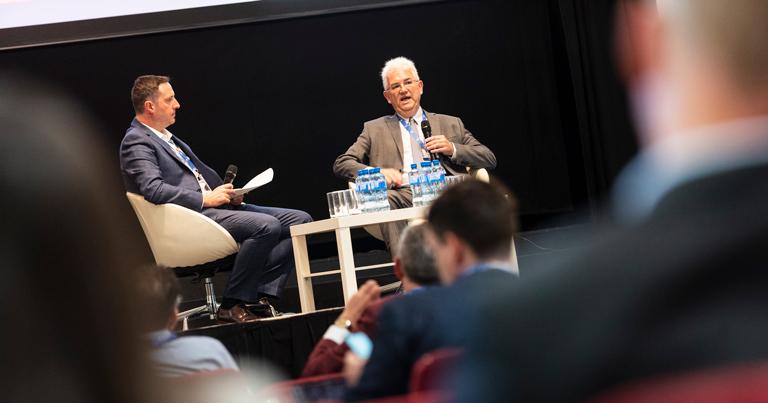 Vincent Harrison, Managing Director, Dublin Airport, delivered the keynote address at the inaugural FTE World Airport Retailing conference. He shared how the airport plans to evolve its approach towards commercial success in-house to maximise profits and enhance customer experiences. "We are fostering an innovative culture, trialling new ideas for products and services, developing and leveraging innovation capability across the daa group, and leveraging external partnerships to create an innovation test bed within daa. From a commercial perspective, it's all about individualising offerings. We are also leveraging partnerships for consumer and B2B markets. Looking to the future, I'm looking forward to our innovation processes and designing an airport proposition for the future. Examples will include parking more efficiently through the use of robotics, as well as biometrics and digital passports."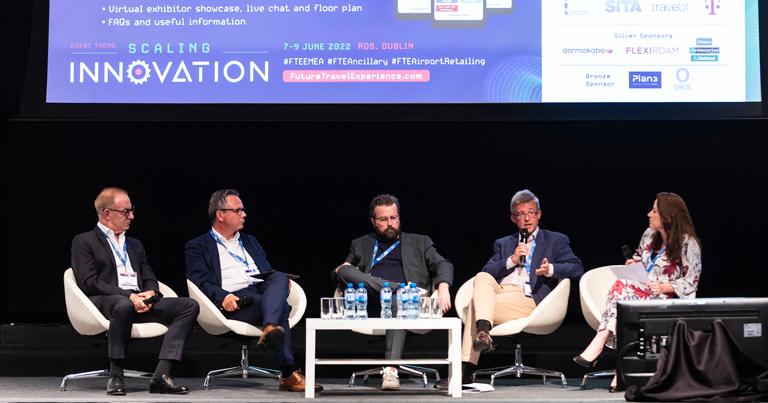 A key session during the FTE World Airport Retailing Summit focused on future proofing airport retail and featured a panel of industry speakers including Susan Gray, Managing Partner, CPI; Fraser Brown, Retail Director, Heathrow; Kim Gray, Senior Vice President Airports, Unibail‐Rodamco‐Westfield; Joachim Lupnaav Johnsen, Executive Vice President Commercial, Avinor; and global brand expert Mark Pilkington, who discussed the new approaches to commercial models that can turn passive passengers into engaged consumers.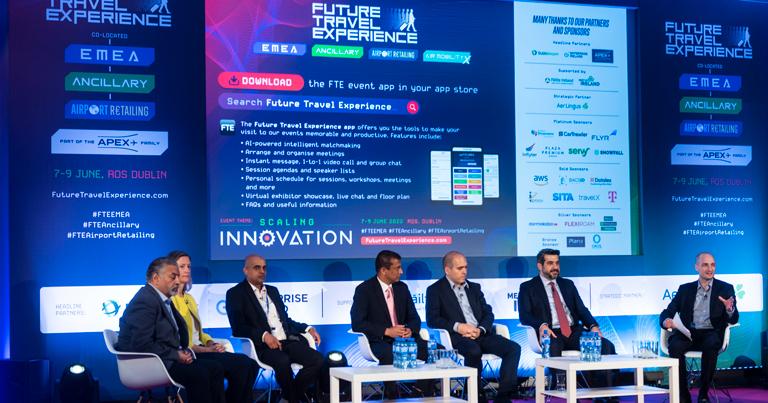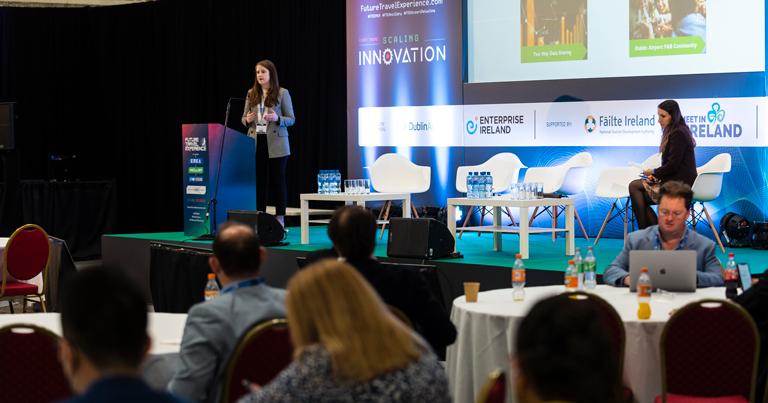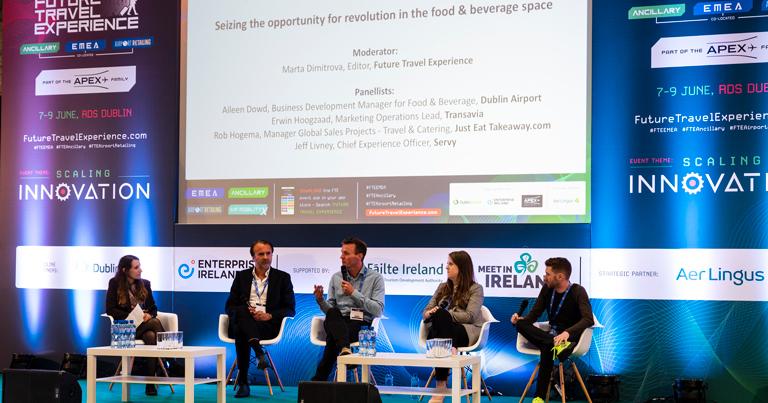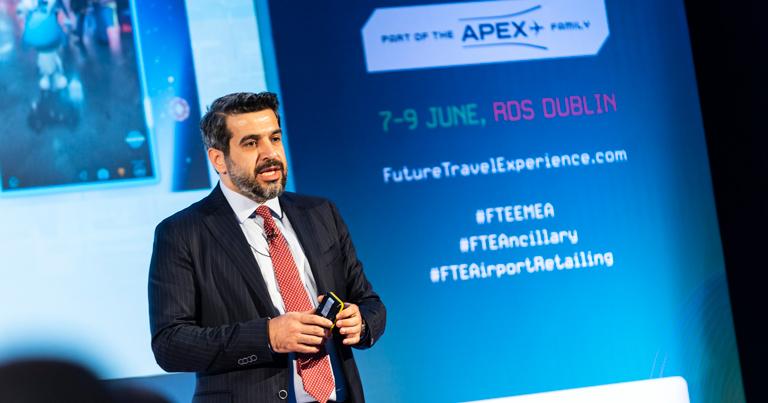 Another highlight brought together Ersin Inankul, Chief Digital and Commercial Officer, İGA İstanbul Airport; James Loughran, Innovation Lead, Gatwick Airport; Chamil Liyanage, Managing Director, Airport Passenger & Hospitality Services, Plaza Premium Group; Balaji Bashyam, Industry Advisor and Practice Head, Travel Transportation and Hospitality, TCS Europe; Karin Gylin, Head of Strategic Development and Innovation, Swedavia; and Rohit Talwar, CEO, Fast Future, for an insightful session moderated by Ryan Ghee, Head of Strategy & Development, Future Travel Experience. Later in the day, attendees heard a scene-setting presentation from Aileen Dowd, Business Development Manager for Food & Beverage, Dublin Airport, on collaborative new approaches that can take F&B offerings to greater heights, who was then joined on stage by Erwin Hoogzaad, Marketing Operations Lead, Transavia; and Rob Hogema, Manager Global Sales Projects – Travel & Catering, Just Eat Takeaway; as well as Jeff Livney, Chief Experience Officer, Servy, to continue the discussion.
Join us at FTE Global in Las Vegas on Sept 6-9 – click here to learn more
Join us at FTE APEX Asia Expo in Singapore on Nov 9-10– click here to learn more
FTE Air MobilityX Summit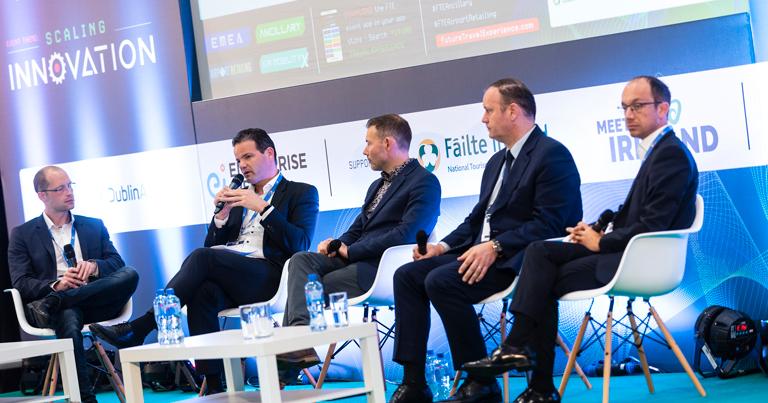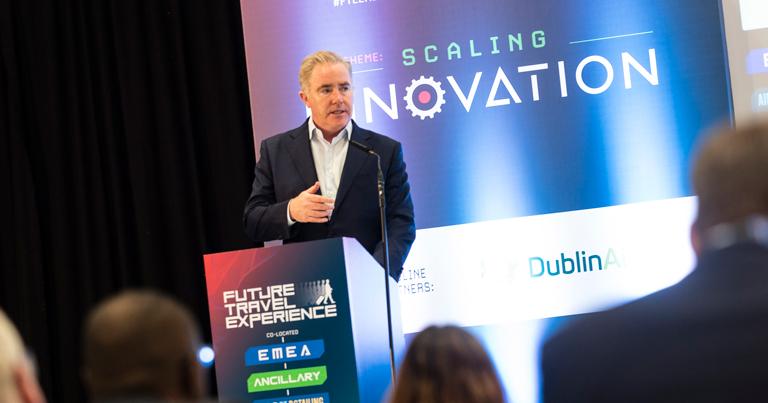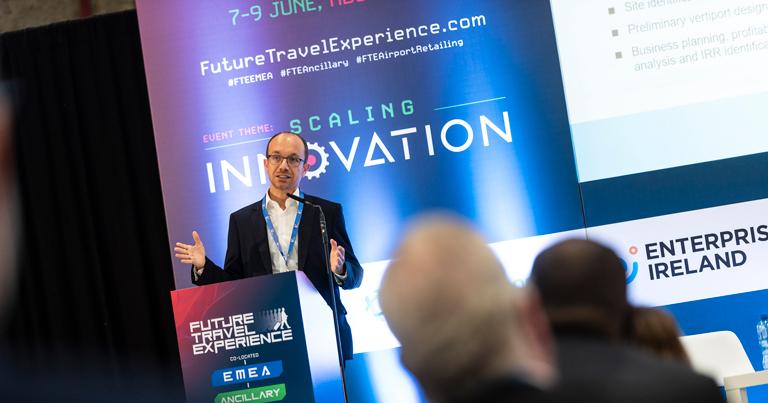 Dublin also played host to the inaugural FTE EMEA Air MobilityX Summit, which provided a platform for experts and guest speakers to share insights into how industry stakeholders can better plan for eVTOL, drone and electric aircraft operations. Moderated by Dr. Benedikt Kloss, Associate Partner, McKinsey & Company and member of the McKinsey Center for Future Mobility (MCFM), the summit featured keynote presentations from Dómhnal Slattery, CEO, Avolon, and Carlo Tursi, CEO, UrbanV, before continuing with a panel discussion with Christophe Lapierre, Head of Strategy, Luxaviation Group; Dr. Ralf Gaffal, Managing Director, Munich Airport International; and Brad Miller, Managing Director, UK & EMEA, Ferrovial Vertiports. Elsewhere, selected attendees were able to attend the exclusive Avolon-e Advanced Air Mobility Symposium & Networking Reception, which took place at Avolon's headquarters just around the corner from the RDS Dublin. Speakers included Tony Fernandes, Chief Executive Officer, Capital A and co-founder of AirAsia; Eduardo Dominguez-Puerta, CCO, Vertical Aerospace; Jim Morrison, Head of Portfolio Management, Avolon; Capt. Sergio Quito, eVTOL Project Leader, GOL; Masato Kunezaki, Director of Air Mobility Business Creation, Japan Airlines; Capt. Liong Tien Ling, Chief Safety Officer and eVTOL Project Leader, AirAsia; Dr. Stefan Breunig, Head of Strategy, Rolls-Royce Electrical; and many more.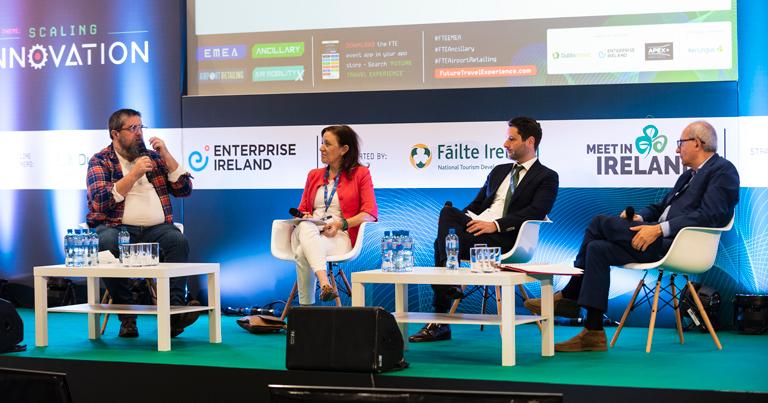 Sustainability was also a major topic during the event. Clyde Hutchinson, General Partner, Team ABC and former Head of Viva Air Labs, led an interactive discussion on the new approaches to reducing carbon footprint around the world with John Nilsson, Strategic Planning Manager Electric and Hydrogen Aircraft Infrastructure, Swedavia; Mauro Oretti, Vice President, Marketing & Commercial, SkyTeam; and Ana Salazar, Head of Sustainability, Aena.
Join us at FTE Global in Las Vegas on Sept 6-9 – click here to learn more
Join us at FTE APEX Asia Expo in Singapore on Nov 9-10– click here to learn more
Networking Events & Closing Party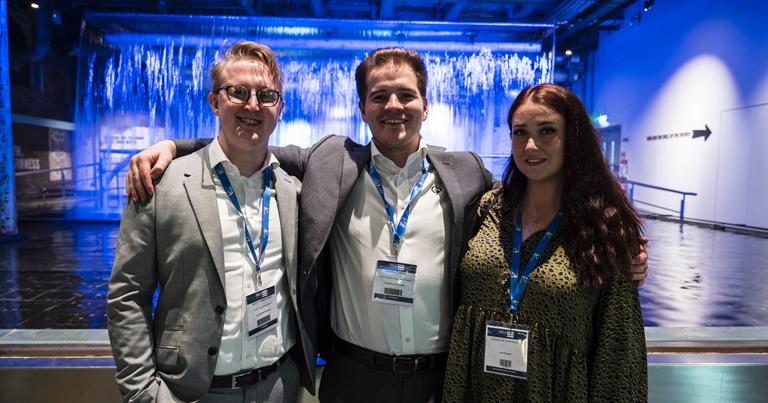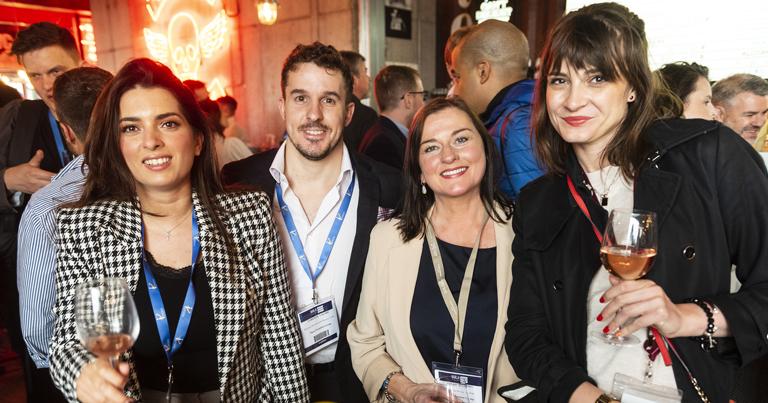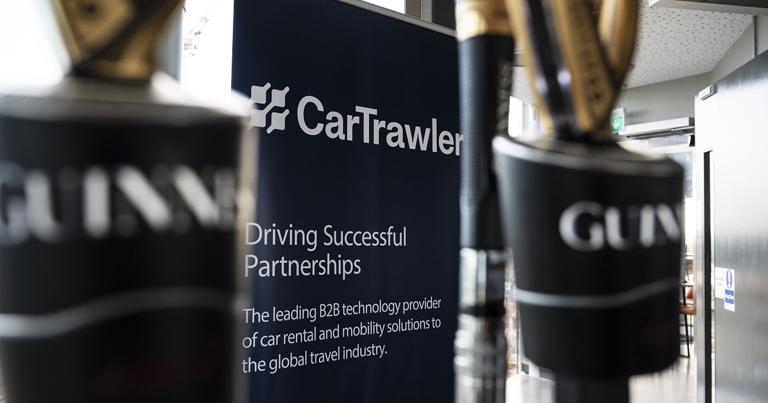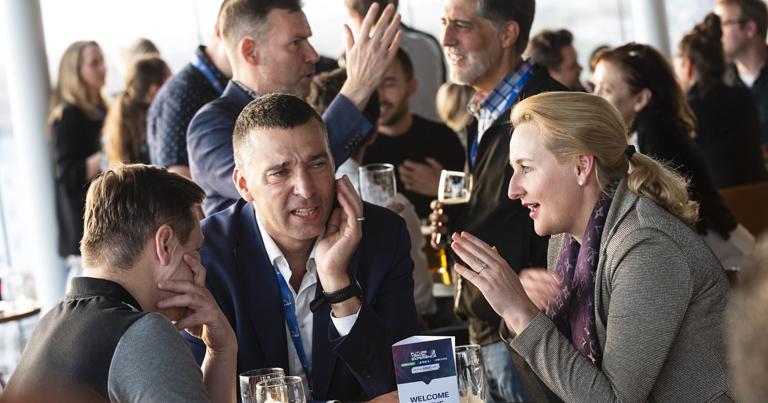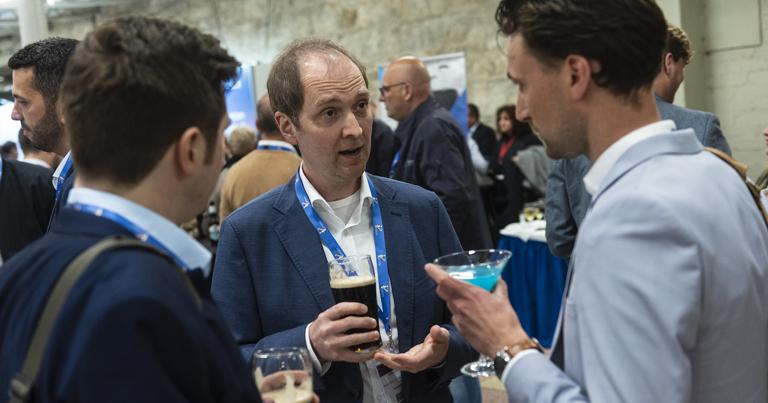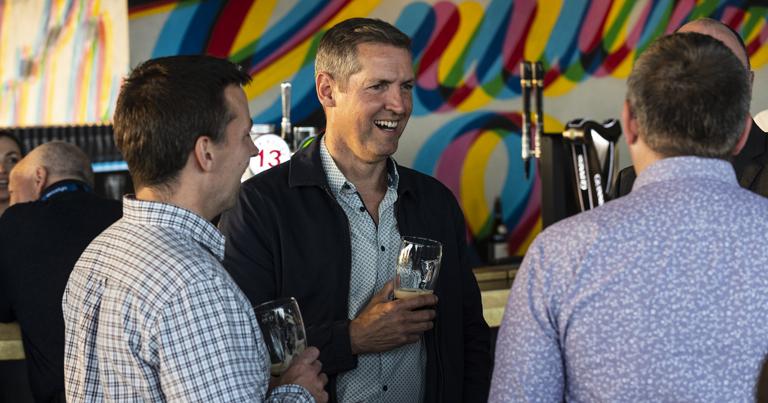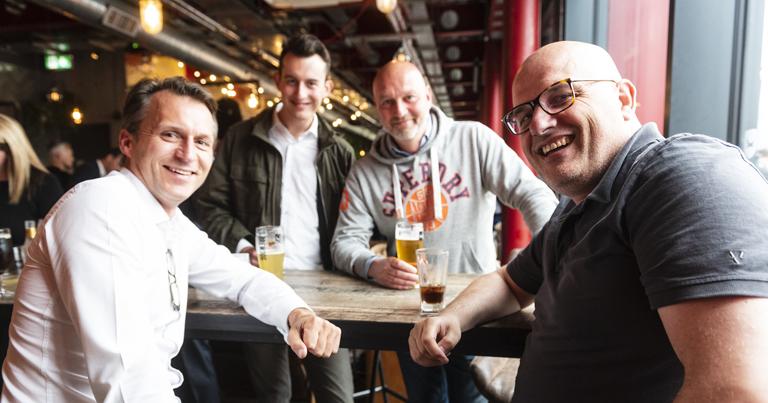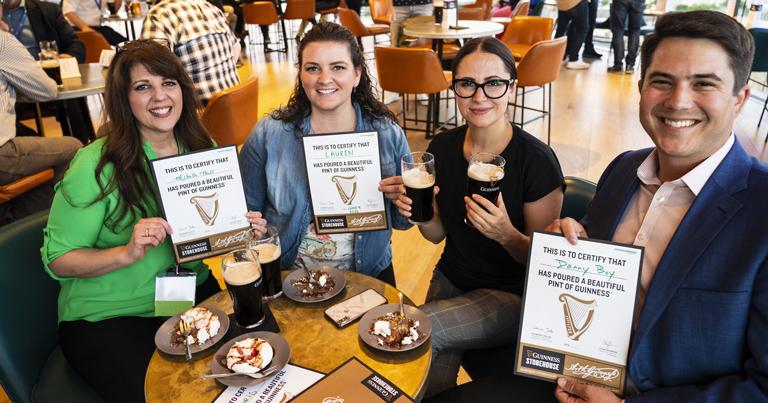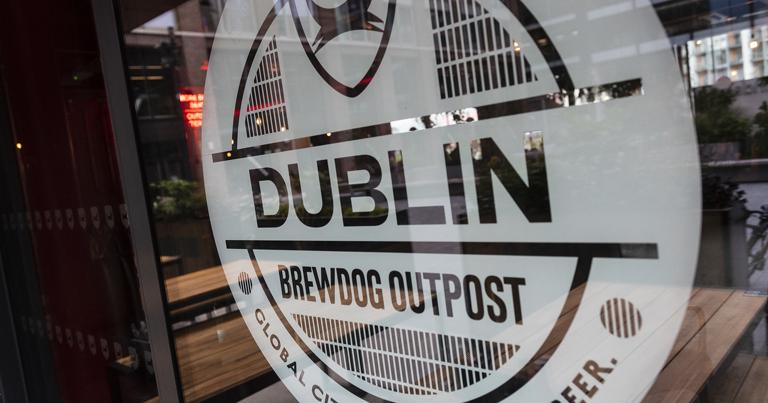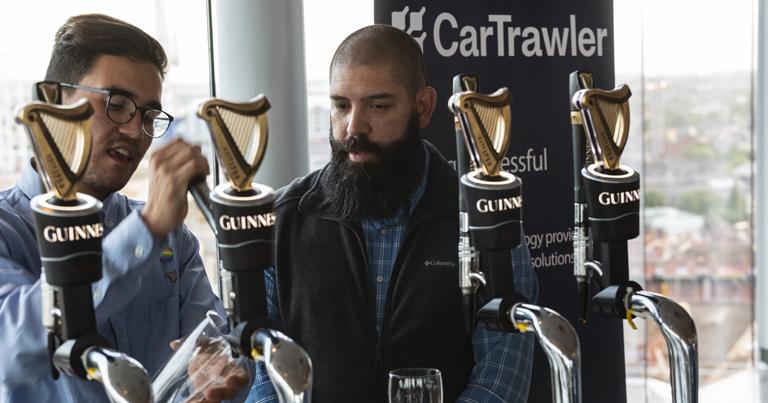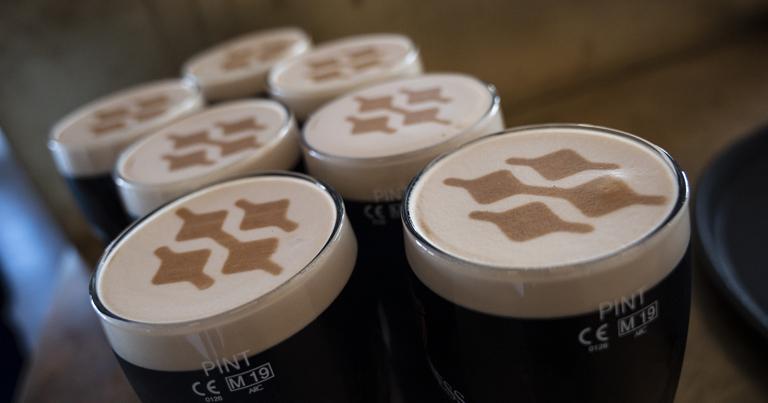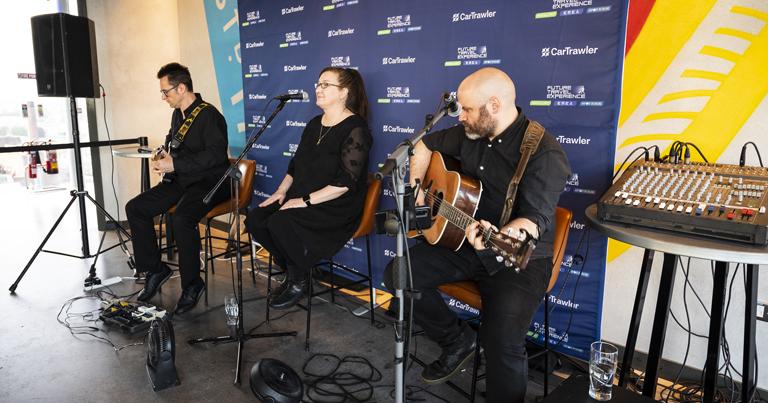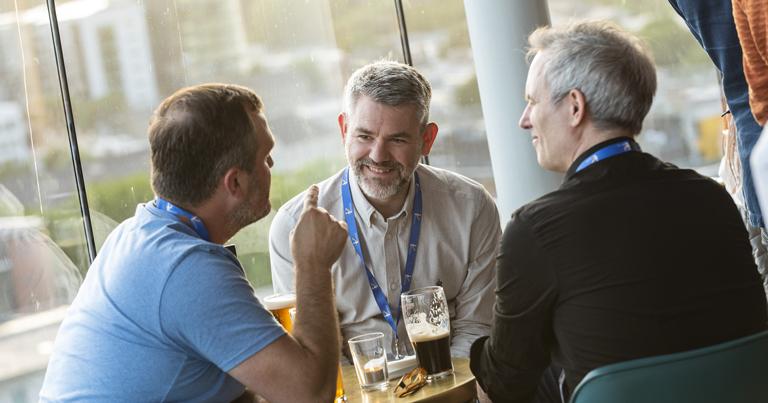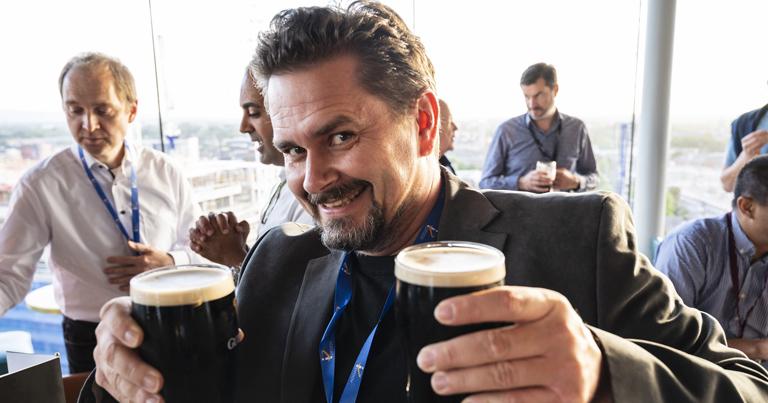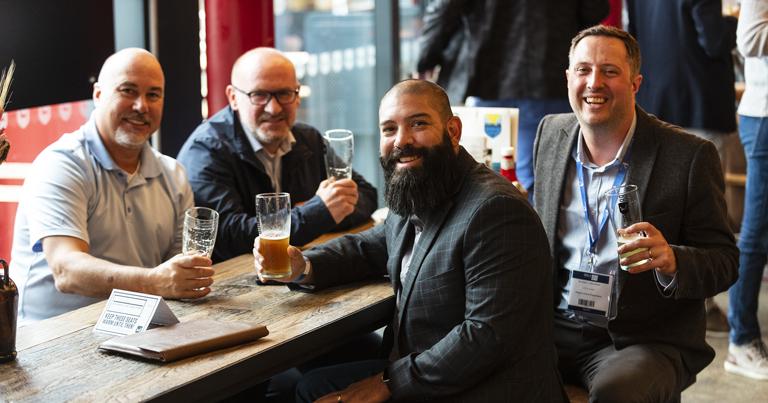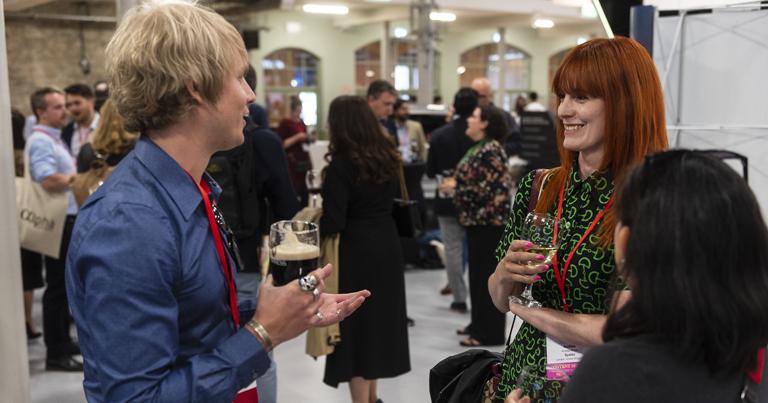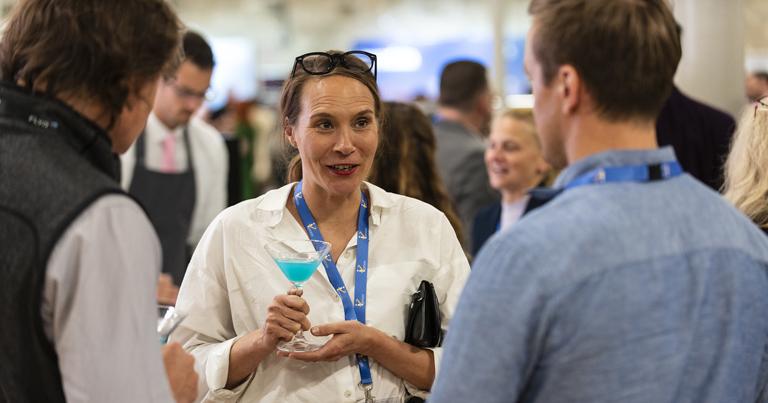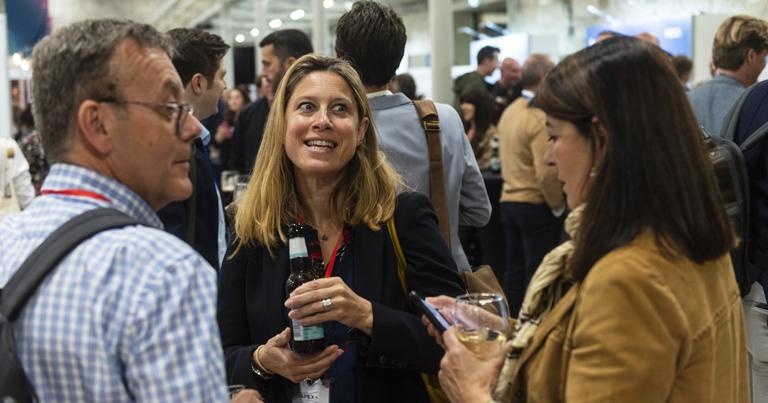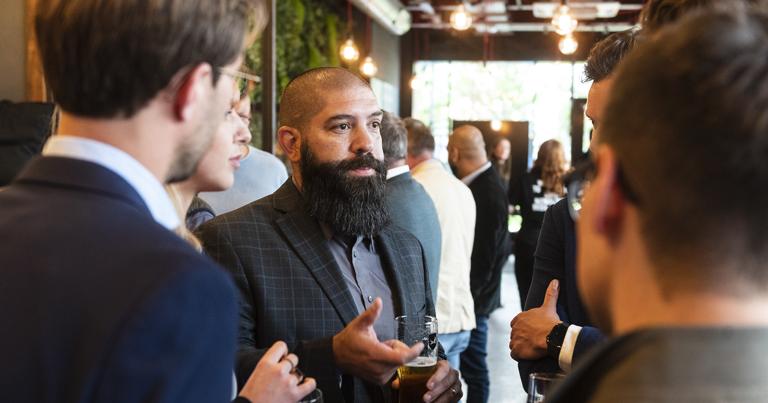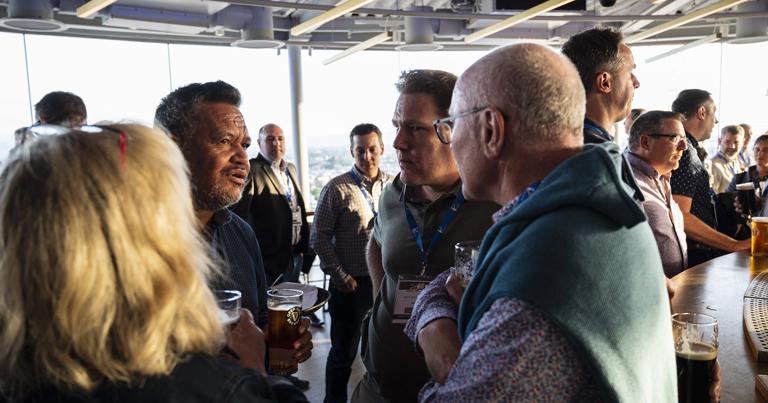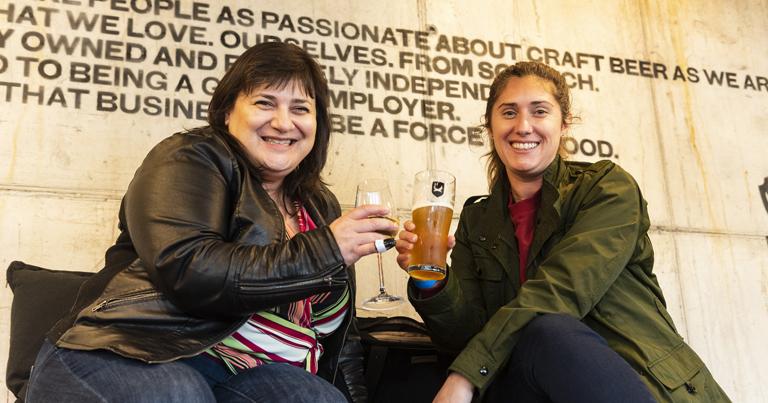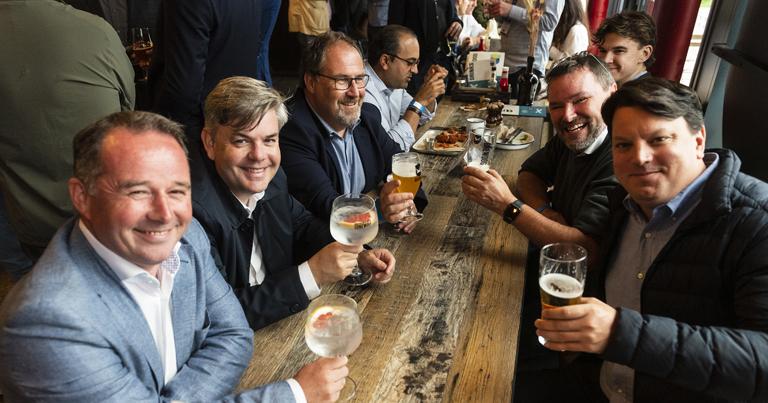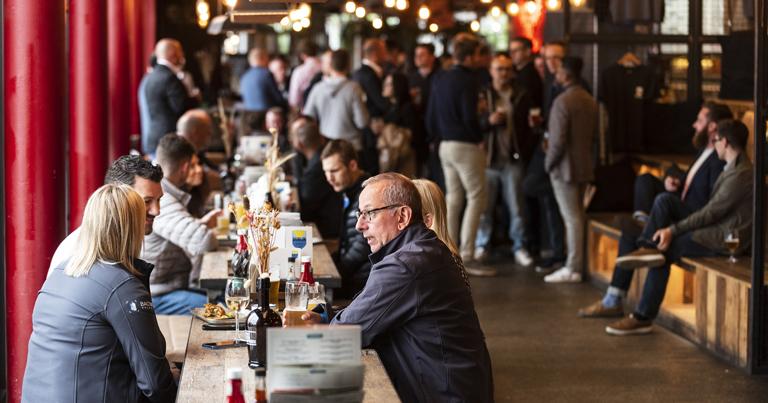 After being kept apart for the last two years, FTE Dublin provided the perfect opportunity for delegates to network and unwind with like-minded industry peers. Three social events, including Welcome Drinks at the BrewDog Outpost, a Networking Reception, sponsored by Flyr Labs, and Closing Party at the Guinness Storehouse, sponsored by CarTrawler, showcased world-famous Irish hospitality, music, drink and craic.
Join us at FTE Global in Las Vegas on Sept 6-9 – click here to learn more
Join us at FTE APEX Asia Expo in Singapore on Nov 9-10– click here to learn more
FTE Dublin Award winners announced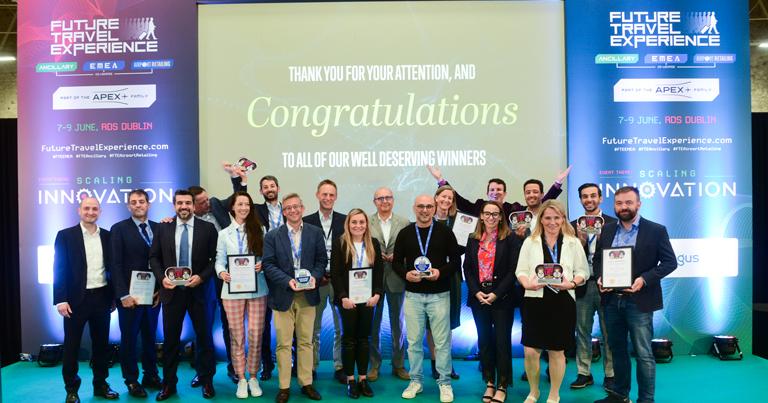 The most innovative airlines, airports and startups were recognised for their efforts to deliver transformative thinking, new commercial and ancillary strategies, and customer experience excellence at the Future Travel Experience Dublin Awards ceremony. The winners across the four award categories, including the FTE Airline/Airport Transformation Power Lists EMEA, FTE World Ancillary Award, FTE World Airport Retailing Award and the FTE Startup Innovation Award, as well as the APEX Passenger Choice Awards, were announced during a presentation ceremony at the co-located FTE EMEA, FTE Ancillary and FTE World Airport Retailing shows. You can read the full report from the Awards ceremony here.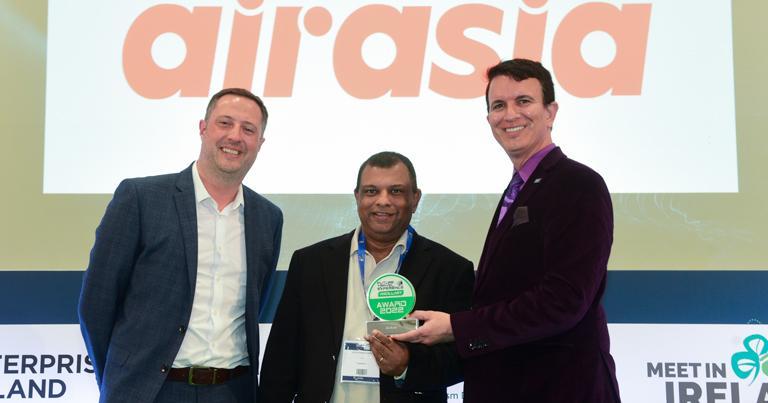 Baggage Innovation Working Group meeting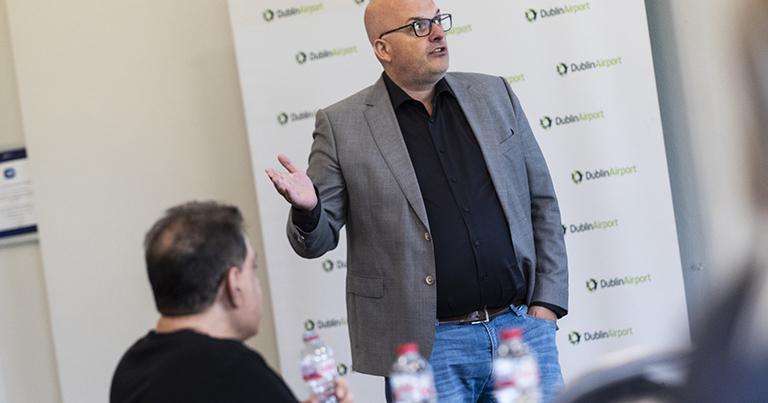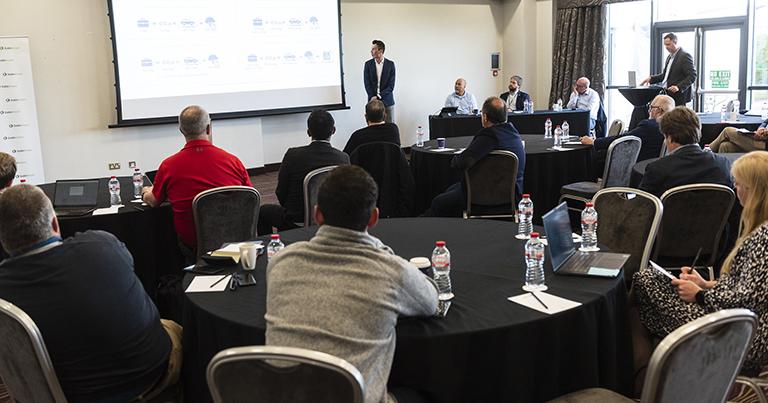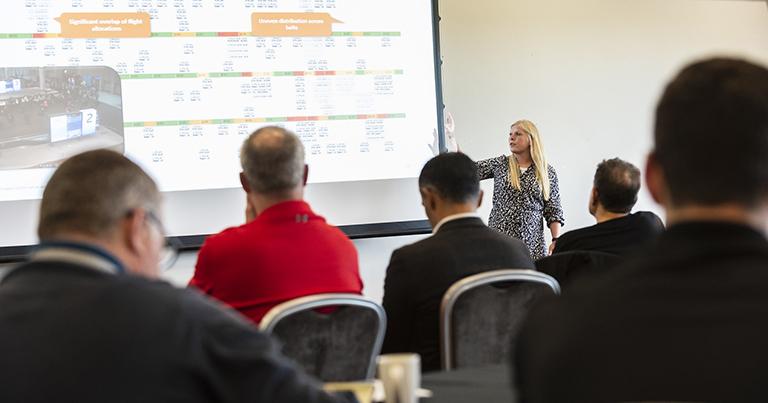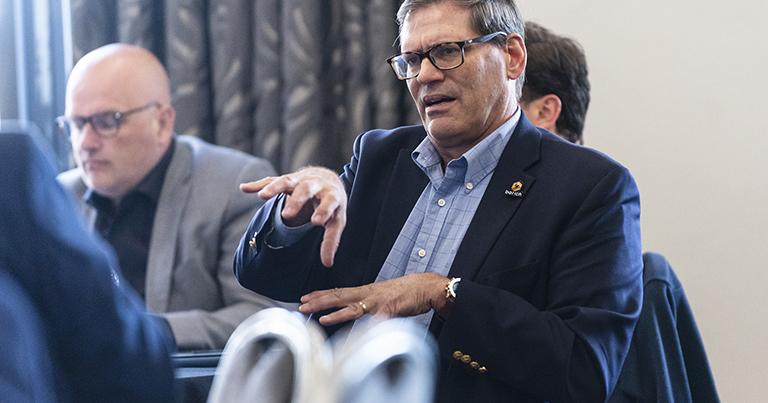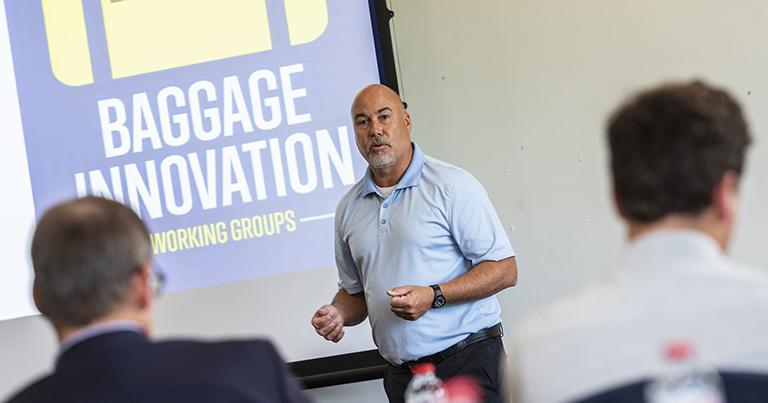 Members of the FTE Baggage Innovation Working Group gathered at Dublin Airport on 7 June to share findings from the Proof of Concept around reclaim optimisation recently completed at Toronto Pearson International Airport, and to discuss key focus areas around data exchange, sustainable baggage approaches and the next POC plans. The meeting was led by FTE's new Head of Baggage Transformation Darin Juby, as well as team captains Samuel Ingalls, Principal, Barich, Inc. and Idar Sørgjerd, Manager, Baggage Handling Service, Technical Infrastructure & Innovations, Avinor.
Join us at FTE Global in Las Vegas on Sept 6-9 – click here to learn more
Join us at FTE APEX Asia Expo in Singapore on Nov 9-10– click here to learn more
FTE Innovation & Startup Hub event brings together airlines, airports, startups, investors, vendors and academia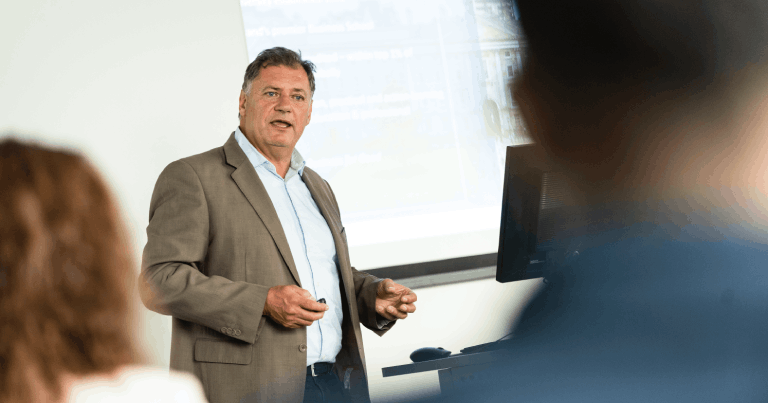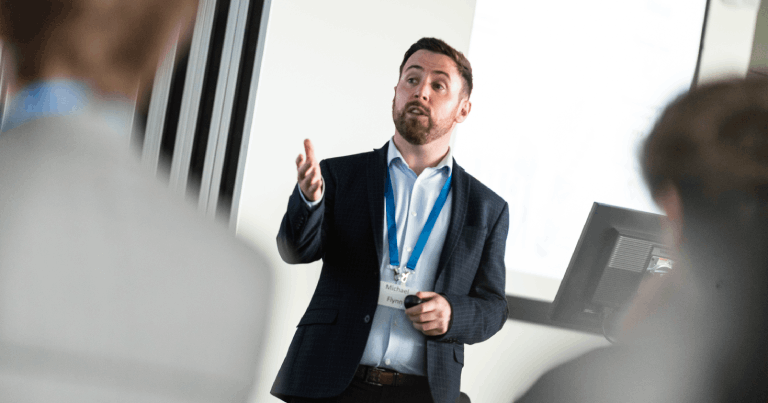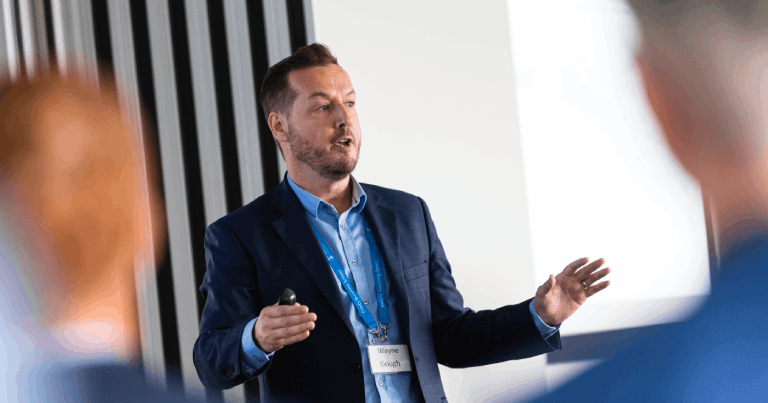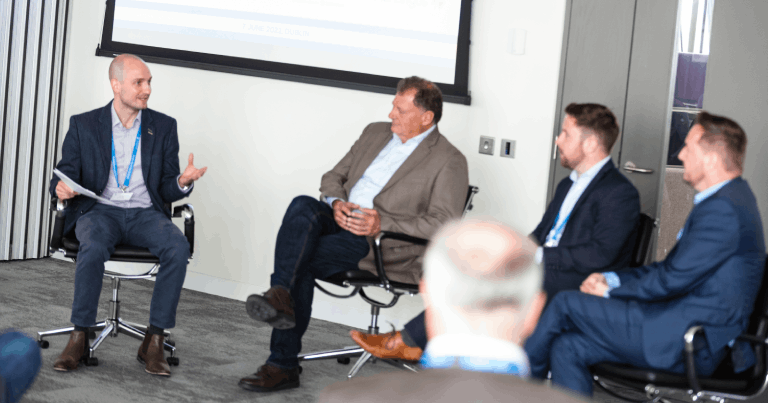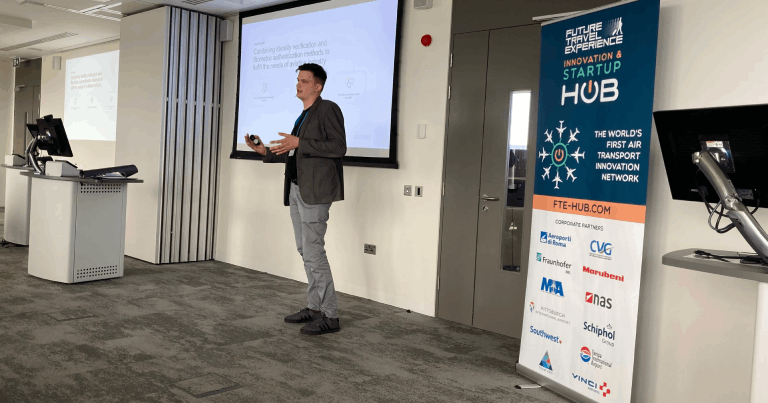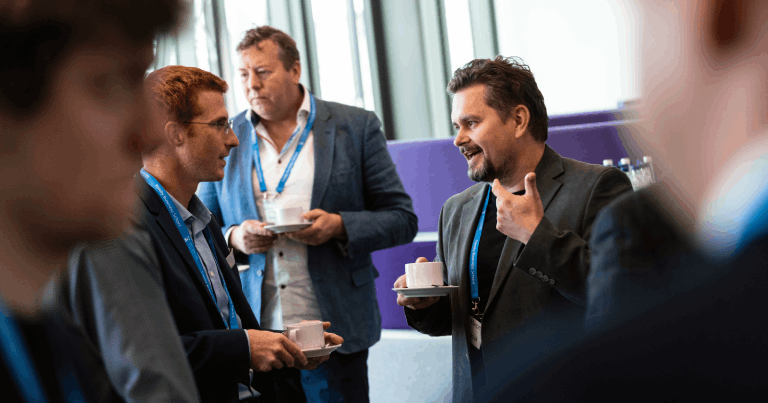 On 7 June, members of the FTE Innovation & Startup Hub gathered at the renowned Trinity Business School at Trinity College Dublin. The members-only event featured inspirational keynote addresses by Michael Flynn, Lead Future Factory Manager, Dublin Airport; Michael Flynn, Director of Executive Education, Trinity Business School, Trinity College Dublin; and Wayne Gough, Head of Strategy & Innovation, Aer Lingus, as well as startup pitches on the pertinent topics of sustainability and automation, and interactive co-creation sessions. Delivered with the support of Trinity Executive Education, Future Factory and Aer Lingus, the event provided a welcome opportunity for those at the forefront of innovation in the aviation industry to share knowledge and expertise, and learn about the newest and most forward-thinking products and services from a selection of high-potential startups. Anyone interested in joining the FTE Innovation & Startup Hub can contact us here.
Interactive Workshops and Jump Seat Debates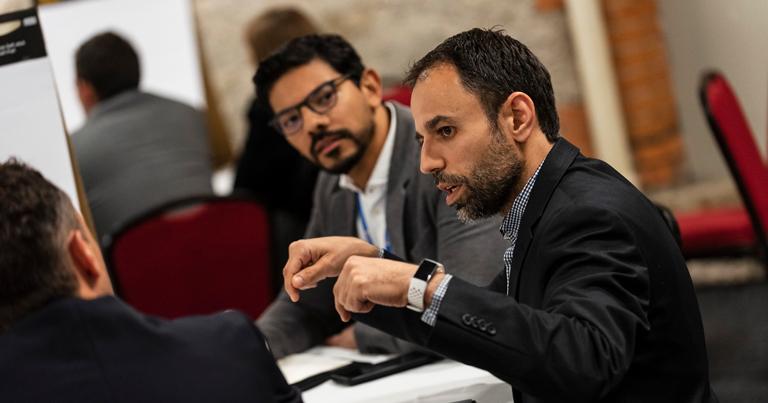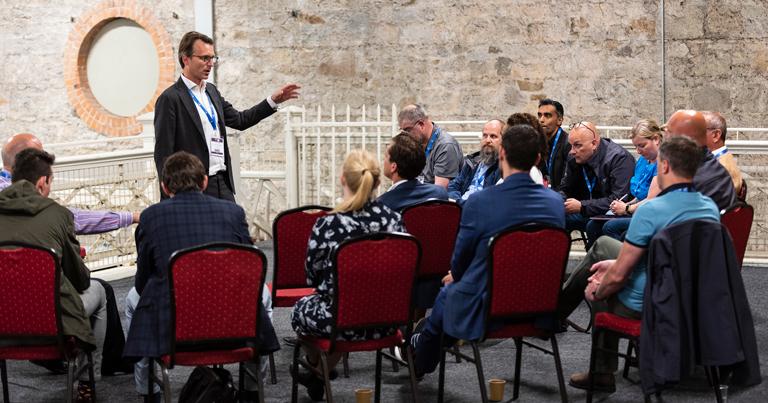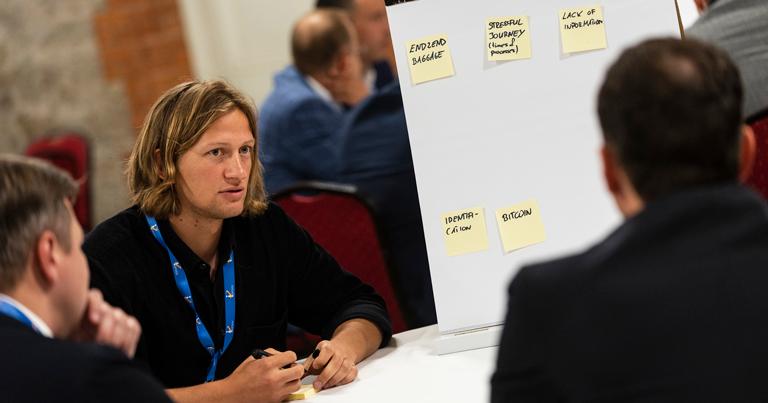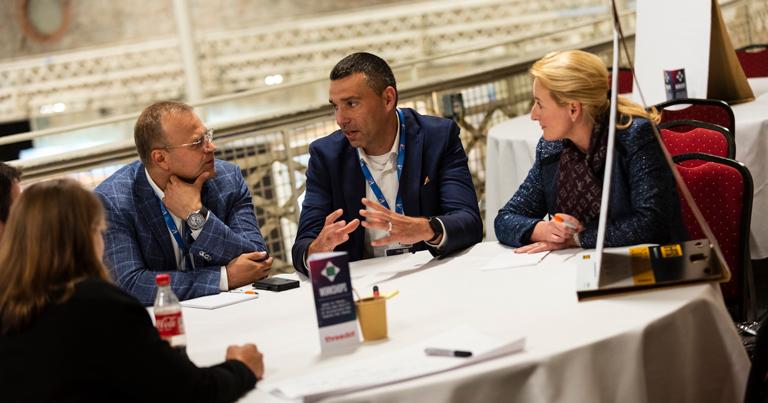 Attendees were also able to attend a number of engaging and interactive workshops and Jump Seat Debates on topics ranging from the right approaches to designing and developing vertiports, how organisations should adapt their internal and external approaches to thrive amidst fast changing societal, technological and global pressures, disruption management approaches, Web3 in travel – myths and reality of Blockchain and tokens for travel; and airline retailing.