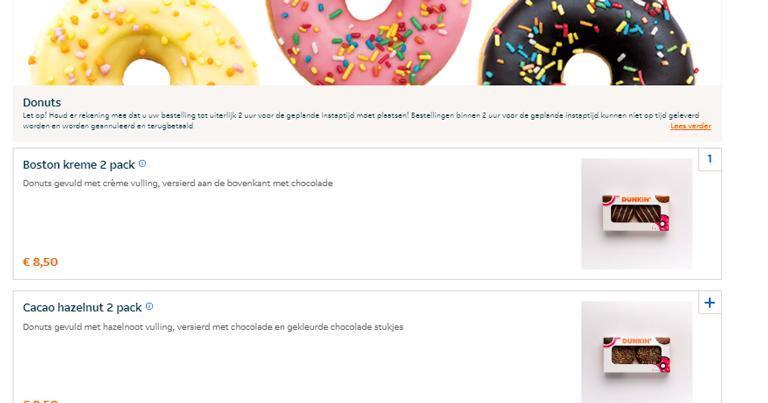 Transavia has partnered with Just Eat Takeaway to offer Dunkin' Donuts, one of the world's largest coffee and baked goods brands, on Transavia flights. Passengers can visit the Transavia pre-order menu up to two hours before boarding to place their order for all Transavia flights departing Amsterdam Schiphol Airport. The doughnuts are then delivered to the plane and served inflight by the cabin crew.
The new initiative is in line with Just Eat Takeaway's ambitions to grow business in the travel segment, engaging with inflight food delivery as a new ordering trend, under its #empowereveryfoodmoment slogan.
Transavia was the first to launch inflight delivery in collaboration with Just Eat Takeaway and iFLEAT in 2020. The Transavia menu offers a variety of dishes like sushi, salads, Indian butter chicken, Indonesian rice table, chicken schnitzel with potato fries, croque monsieur, fresh fruit and yoghurt and now also Dunkin Donuts.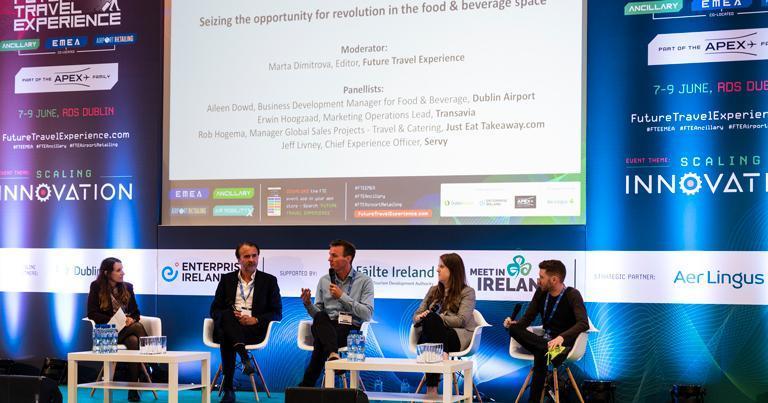 Rob Hogema, Business Development Lead Travel & Catering at Just Eat Takeaway.com, commented: "Dunkin' Donuts is the latest addition of products that upgrades the passenger inflight food experience, a widely popular treat that complements the Transavia Restaurant Menu splendidly. We are happy and privileged to collaborate with beautiful brands like Dunkin' Donuts and Transavia to deliver a worldwide scoop and innovations to onboard hospitality."
"We are very proud of the fact that we can now take this new road to also be able to offer our Dunkin' Donuts in the air in partnership with Transavia and Just Eat Takeaway," said Nabil Besali, Master Franchisee of Dunkin' Netherlands and Belgium.