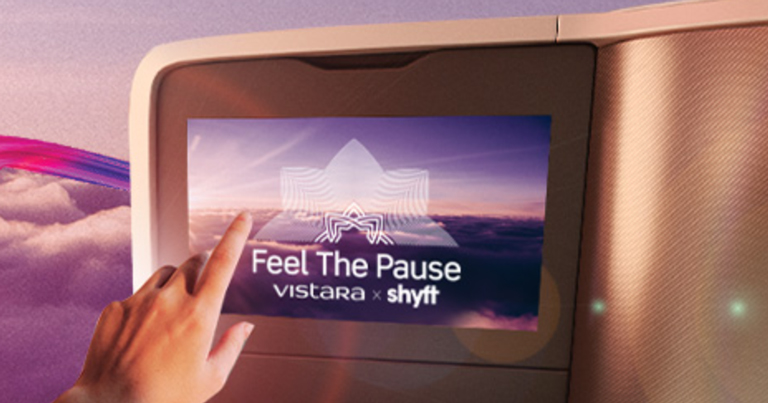 Vistara has partnered with health-tech platform Shyft to launch a series of inflight wellness content for passengers.
The 'Feel The Pause' series includes Body, Sleep and Mind Mode libraries consisting of body and muscle stretches, sleep inducing stories, guided meditation, and soothing music to help ease common flying discomforts and enhance the inflight experience.
Commenting on the partnership, Deepak Rajawat, Chief Commercial Officer, Vistara, said: "We are excited to bring more elements of delight to our customers, and enhance their journeys. As we continue to find ways to elevate premium travel experiences, we are proud to become the first Indian airline to offer special 'wellness-focused' IFE content in partnership with Shyft. We are sure that our customers will appreciate this enhancement, and it will become yet another reason for them to enjoy travelling with India's finest full-service carrier."
Pooja Khanna, Founder, Shyft, said: "We're delighted to partner with Vistara to launch 'Feel the Pause', and bring our expertise in health & wellness to add to the wonderful flying experience. As more people around the world start to increasingly focus on their health & well-being, we view this partnership as a tremendous opportunity for millions of flyers to experience Shyft."
The new series is available on Vistara World inflight entertainment system onboard the airline's Boeing 787-9 Dreamliner or Airbus A321neo aircraft.