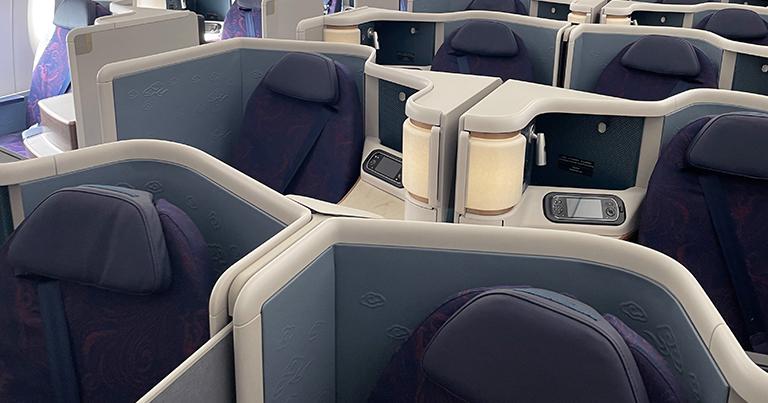 Air China has introduced a "minisuite in the sky" with installation of Recaro's lie-flat business class seat on its Airbus A350s. The aircraft also features Recaro seating in the premium economy and economy cabins.
The new business class seat is designed to enhance the travel experience with "additional privacy features and premier living space".
The Air China customised seat includes a Chinese-style lamp in each suite, upper stowage with a uniquely-crafted drawer, specially-made privacy dividers, and an Air China customised inner soft-touch back-shell.
"The new CL6720 entering into service for the first time in Asia is a special moment for Recaro," said Dr. Mark Hiller, CEO, Recaro Aircraft Seating. "We enjoyed our close collaboration with Air China on this programme, and it resulted in a unique seating product that will be appreciated by so many travellers. Although we take great pride in the hard work that goes into our seat designs, we always remember that it is the passengers who drive our innovations forward."
Air China and Recaro worked together to carry out significant comfort enhancement and functional optimisation plans, incorporating feedback from both design teams.