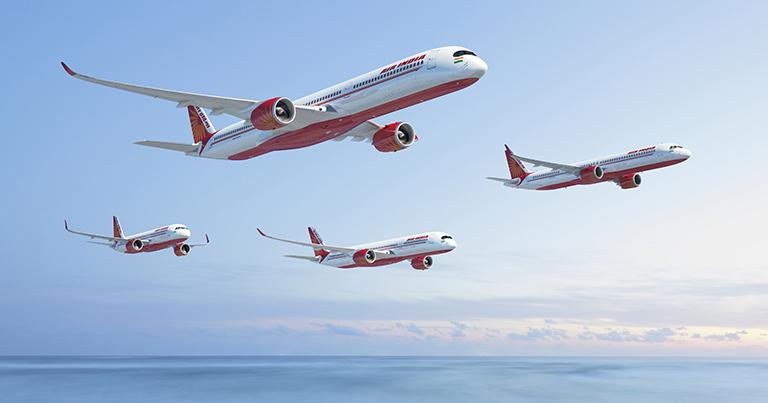 Air India has signed letters of intent with Airbus and Boeing to acquire both widebody and single-aisle aircraft. The order comprises 40 Airbus A350s, 20 Boeing 787s and 10 Boeing 777-9 widebody aircraft, as well as 210 Airbus A320/321 Neos and 190 Boeing 737 MAX single-aisle aircraft.
"Air India is on a large transformation journey across safety, customer service, technology, engineering, network and human resources," explained Mr N Chandrasekaran, Chairman, Air India. "Modern, efficient fleet is a fundamental component of this transformation. This order is an important step in realising Air India's ambition, articulated in its 'Vihaan.AI' transformation programme, to offer a world-class proposition serving global travellers with an Indian heart. These new aircraft will modernise the airline's fleet and onboard product, and dramatically expand its global network."
The first of the new aircraft will enter service in late-2023, with the majority to arrive from mid-2025 onwards. In the interim, Air India has already started taking delivery of 11 leased B777 and 25 A320 aircraft to accelerate its fleet and network expansion.
The acquisition of new aircraft, which will come with an entirely new cabin interior, complements Air India's previously-announced plan to refit its existing widebody B787 and B777 aircraft with new seats and inflight entertainment systems. The first of these refitted aircraft will enter service in mid-2024.