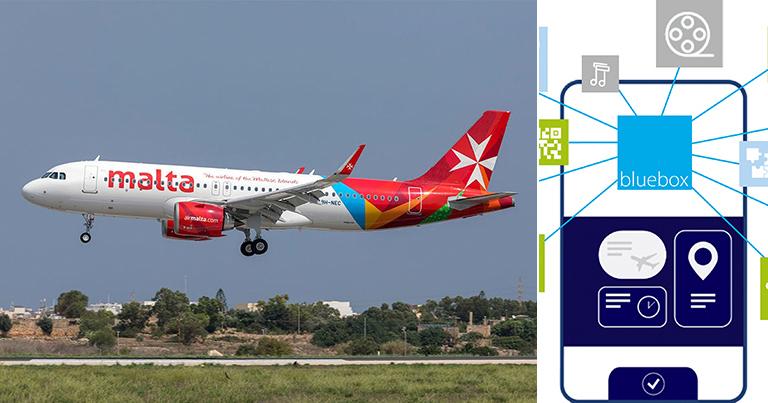 Air Malta is to deploy a Blueview digital passenger experience from Bluebox Aviation Systems on its new Airbus A320 neo aircraft. This will be configured to offer passengers an inflight entertainment experience – entertainment, moving map, games, etc – and will be deployed on an Airbus Airspace Link installation.
The new aircraft are scheduled to be delivered to Air Malta in March 2023, with the digital passenger experience to be live for passengers when the aircraft enters service.
"As our industry recovers from one of the most challenging periods we've ever experienced, it's exciting to see some real momentum on two fronts – the demand for digital services in all its forms, from IFE to onboard retail, but also the fact we're seeing new aircraft coming into the global fleet that are to be kitted out from the start with our digital services platform," said Kevin Birchmore, VP Global Sales, Bluebox. "We're excited to be included in the growth ambitions of customers like Air Malta, intent on offering their passengers the best onboard experience they can, and to be helping deliver that with Blueview."
Blueview is a software platform that provides both the browser-based portal through which passengers can view and access a range of digital services onboard, as well as all the underlying functionality which ensures the secure delivery of content, third-party app integration, content management and analytics.