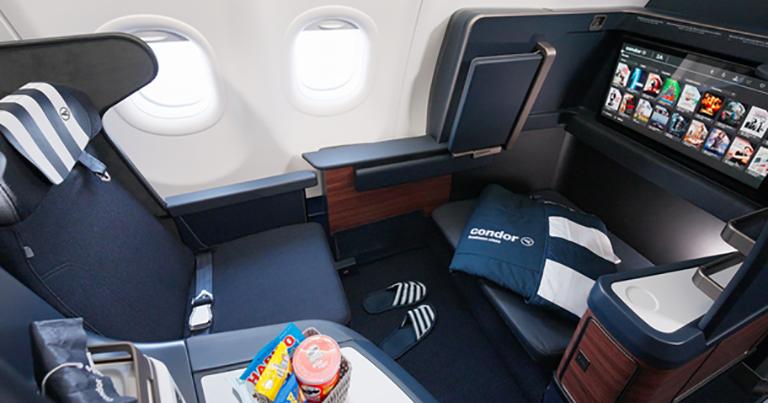 Condor's new Airbus A330neo long-haul aircraft will feature a "completely new flight experience and more comfort than ever" with the Prime Seat.
The four Prime Seats in Business Class will offer more space, a bigger bed, opposite seating, a large 60cm screen, and other exclusive benefits. Meanwhile, the Prime Seat comes with a free internet package for unlimited text messaging.
The new Condor A330neo provides numerous amenities for passengers in all booking classes. Among the highlights for Business Class are full-lie-flat sleeper seats, which can be converted into a 1.99m-long flat bed. Each traveller has direct access to the aisle.
There is also a "completely transformed and extensive inflight entertainment programme" with over 250 movies and 160 series.