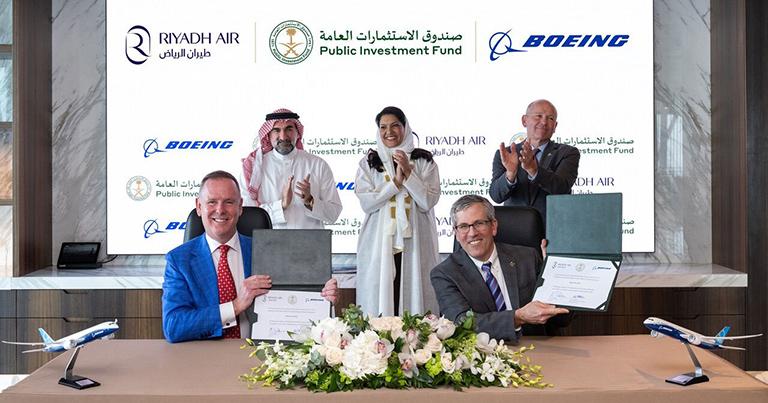 New airline Riyadh Air has announced an order of up to 72 Boeing 787-9 Dreamliners, with the first deliveries scheduled for early 2025. It plans to equip the aircraft with state-of-the-art, innovative cabin interiors and experiences, including next generation digital inflight entertainment systems and connectivity solutions.
Riyadh Air aims to connect millions of leisure and business travellers to more than 100 destinations around the world by 2030. Its goal is to be at the cutting-edge of technology, enabling digital innovation at every passenger touchpoint.
"The new airline reflects the ambitious vision of Saudi Arabia to be at the core of shaping the future of global air travel and be a true disruptor in terms of guest experience," said Tony Douglas, CEO, Riyadh Air. "Riyadh Air's commitment to its guests will see the integration of digital innovation and authentic Saudi hospitality to deliver a seamless travel experience. By positioning the airline as both a global connector and a vehicle to drive tourist and business travel to Saudi Arabia, our new 787-9 airplanes will serve as a foundation for our worldwide operations, as we build the wider network and connect our guests to Saudi Arabia and many destinations around the world."
Riyadh Air will be a digitally-led full-service airline with a commitment to sustainability, reflecting Saudi Arabia's transformative projects under Vision 2030.