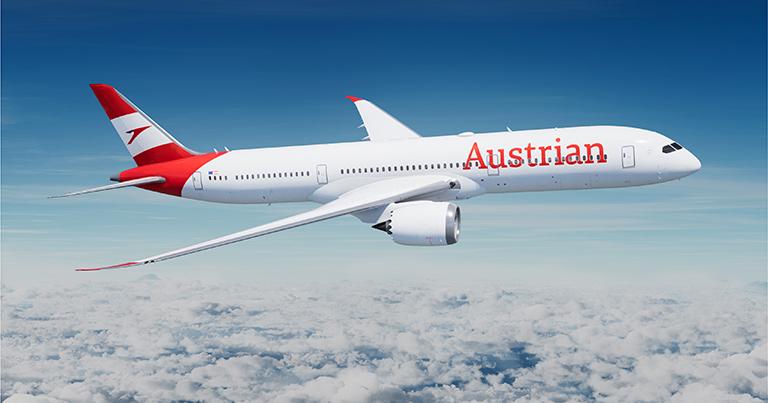 Austrian Airlines is modernising its long-haul fleet with 10 Boeing 787-9 aircraft. The first Dreamliner will arrive in 2024 and will expand the carrier's fleet to 66 aircraft during the summer flight schedule. Expected by 2028, nine additional Boeing 787-9s will replace the current long-haul jets from the 777 and 767 family.
"With the Dreamliner, Austrian Airlines is taking off to a new era of aircraft and is setting course for growth," said Annette Mann, CEO, Austrian Airlines. "The fleet induction of 10 Boeing 787-9s in the coming five years shows that we are fit for investments and the future. With the Boeing 787-9 we are bringing one of the most innovative long-haul models on the market to Austrian Airlines. This is a team effort Austrian Airlines can be proud of."
The new long-haul fleet will enhance the passenger experience. Onboard, an innovative lighting system and ample overhead bins will await travellers. The lighting system can be adjusted according to day and night-time, with the aim of reducing jet lag. Meanwhile, the windows are special – passengers can dim the light according to their individual needs at the push of a button with shutters and still enjoy the view over the clouds.