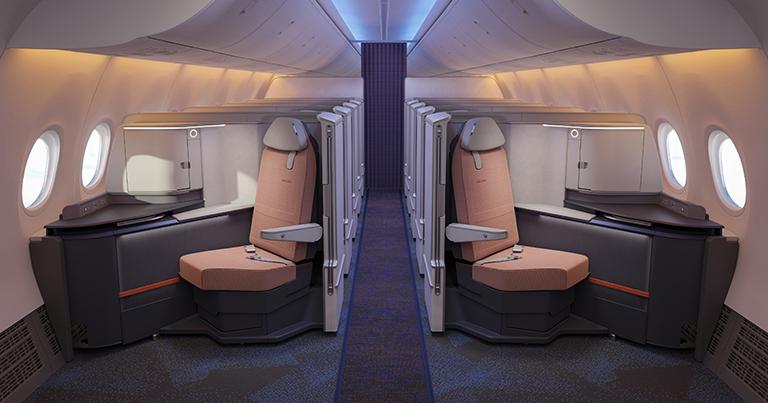 flydubai has unveiled its latest premium business class seat, which is designed to offer passengers added comfort, privacy, and an exceptional onboard experience.
The Business Suite, designed exclusively for single-aisle aircraft, is the latest evolution in flydubai's Business Class offering, which will see 10 suites introduced to a number of the carrier's newest aircraft by the end of 2023. The new seat will offer all passengers in Business Class direct aisle access.
"flydubai is committed to exceeding expectations," said Ghaith Al Ghaith, Chief Executive Officer, flydubai. "Our business and product offerings have evolved from the initial no-frills model over the past 14 years to cater to the ever-growing needs of our customers and the markets we operate to. We have come a long way since the introduction of our first Business Class offering in 2013, which has served us well. Today, we are proud to unveil a new premium product which rivals the Business Class experience offered by many airlines on wide-body aircraft. We will continue to invest in innovation to enhance the customer experience across our growing fleet."
flydubai is the launch customer for this brand-new seat. Close collaboration with Safran Seats and JPA Design has resulted in what flydubai describes as a best-in-class Business Class seating product.
"The new business suite will take comfort onboard to the next level," said Daniel Kerrison, Vice President of Inflight Product, flydubai. "The increased height of the back-shell, a sliding suite door and direct aisle access for every passenger create a level of privacy never before seen on Boeing 737s. We have been working with Safran Seats and JPA Design over the past three years to develop an experience that meets the growing demand for premium air travel services across our network, offering passengers widebody comfort on our narrowbody fleet."