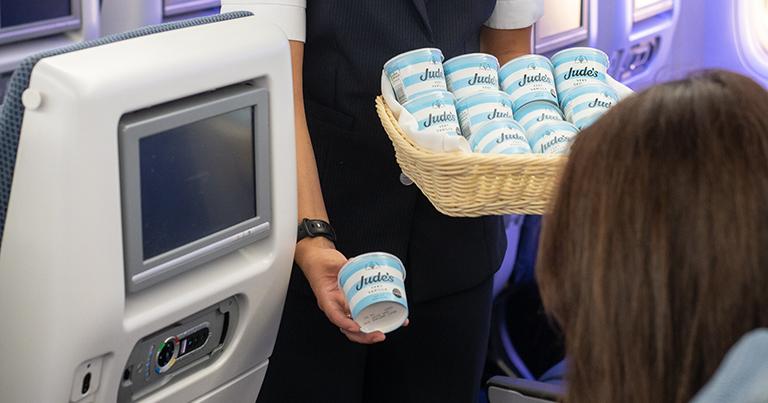 British Airways is introducing holiday treats for its customers to enjoy this summer, including refreshing ice cream, pre-take off bubbles in World Traveller Plus, seasonal menus and brand-new inflight entertainment as part of its ongoing commitment to the customer experience.
The airline is offering complimentary ice cream on daytime flights departing London Heathrow and London Gatwick before 17:00 UK time, for customers travelling in World Traveller Plus (premium economy) and World Traveller (economy). British Airways is also reintroducing sparkling wine in its World Traveller Plus cabin from mid-July as part of its pre-take off drink offering. Customers can also enjoy a range of summer-inspired menus across its cabins, available until September.
"We know that so many of our customers have been looking forward to their summer holidays, so we've added these extra touches in time for summer to make their trips even more special," said Calum Laming, Chief Customer Officer, British Airways. "Each and every one of our customers are unique and have their own original reasons for travelling, so our fantastic colleagues will be on hand to bring some summer joy to our customers, whether they're visiting family, exploring a new part of the world or heading to the beach for a week in the sunshine."
Elsewhere, British Airways is also kicking off summer with a wide range of seasonal entertainment content, with its brand-new 'Summer Fun' category on its inflight entertainment channel for families and children.