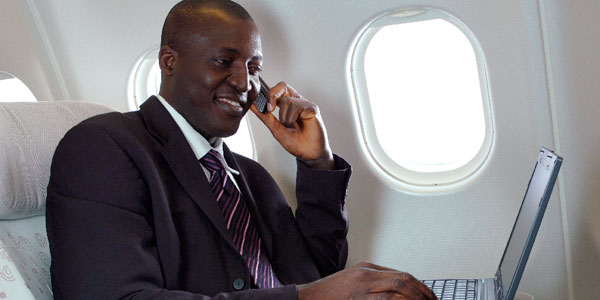 Qatar Airways has announced that it will offer mobile phone and WiFi signal connections onboard all its A350 and A380 aircraft in collaboration with global IT solutions provider OnAir. In total the carrier will offer in-flight connectivity on over 150 aircraft, with the service already implemented on its A320s and Boeing 787s.
Qatar Airways' passengers have the option of using OnAir's GSM network or WiFi facility, and can use their mobile phones and tablets for calls, texting and emailing, as well as surfing the internet and updating social media on any WiFi enabled device. Billing works in the same way as the international roaming charge.
"We have been operating Mobile OnAir for more than three years on some of our aircraft and it's clear that our passengers want – and are coming to expect – in-flight connectivity," commented Akbar Al Baker, Qatar Airways' CEO. "We have seen high levels of usage of the OnAir services on flights to and from Europe, as well as on regional flights. The pattern emerging is that business travellers typically use mobile data, for example for email and reading the news. Leisure passengers are more likely to send text messages or update Twitter and Facebook accounts."
The airline currently has orders for 13 Airbus A380s, with deliveries starting in 2014, as well as 80 A350s. OnAir's coverage system allows Qatar Airways to provide consistent connectivity on all of its flights across the world. It has regulatory approvals from over 90 countries, as well as roaming agreements with more than 350 mobile network operators. OnAir also uses Inmarsat's SwiftBroadband network,which is specifically designed to provide worldwide satellite coverage.