Southwest Airlines has partnered with DISH – a leading pay-TV provider – to make free live and on-demand TV available to travellers with internet-ready personal devices on Wi-Fi equipped flights. The airline currently has 400 Wi-Fi enabled aircraft, on which live TV and up to 75 on-demand shows will be available.
"Southwest Airlines continues to innovate and evolve our onboard customer experience," said Kevin Krone, Chief Marketing Officer at Southwest Airlines. "We started with Wi-Fi and now have expanded to television. This new offer puts free television in the hands of our customers. Just one more way Southwest offers more value at 37,000 feet."
DISH President and CEO Joe Clayton added: "DISH and Southwest are two iconic American brands known for putting the customer first, providing products, services and experiences they truly demand. It's only logical our two companies should team up to give passengers free live TV and on-demand shows on flights around the country."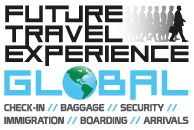 The impact of inflight connectivity on a new generation of IFE we be one of the questions considered by panellists during the Third Working session in FTE Global's Up in the Air conference stream, which asks 'How can connectivity be maximised for improved airline service and passenger experience?' SITA's Chief Technology Officer Jim Peters will lead the session, and will be joined by Alison Webster, Executive Manager International Customer Experience, Qantas International, and a senior representative from Iberia.