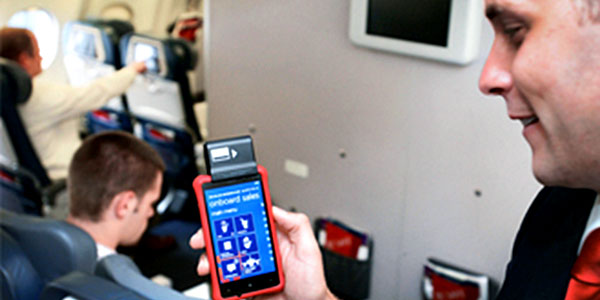 More than 19,000 Delta Air Lines flight attendants have been equipped with Windows Phone 8-based handheld devices that will streamline the process of purchasing ancillary items onboard.
The device, a Nokia Lumia 820, was developed in partnership with Microsoft, Avanade and AT&T, the latter of whom will deliver the Day 3 Keynote in the FTE 'Up in the Air' conference, 4-6 September, Las Vegas.
The handheld device enables flight attendants to offer seat upgrades onboard, credit card processing for all in-flight purchases, eReceipts that can be emailed directly to customers, and an all-round faster transaction process. The airline also plans to add a functionality that will allow the devices to read coupons displayed on passengers' mobile phones.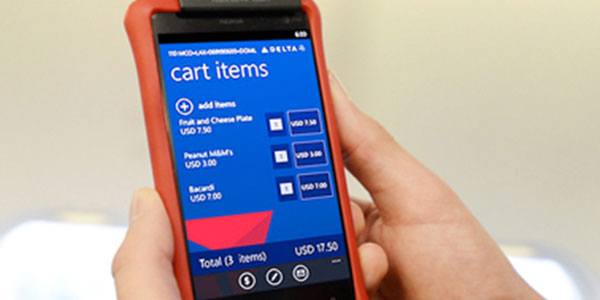 Joanne Smith, Senior Vice President – In-flight Service, Delta Air Lines, said: "Delta's 19,000 in-flight professionals are there for the safety and comfort of our customers, and equipping them with innovative solutions means they can better meet our customers' need onboard every flight. This is yet another way we're investing in technology to improve the customer experience."
The Windows Phone 8-based devices include a Delta-specific customer experience developed by Avanade on the Microsoft Dynamics for Retail mobile point-of-sale platform and operate over Wi-Fi and AT&T's 4G LTE Network.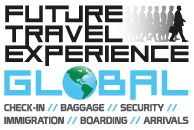 Ricky Heath, Travel and Transportation Industry Practice Head at AT&T, one of the companies behind the new handheld device that has been issued to Delta Air Lines flight attendants, will deliver the Day 3 Keynote in the FTE 'Up in the Conference' at FTE Global 2013, 4-6 September, Las Vegas. As part of a presentation entitled 'Big data, personalization and the connected aircraft', Ricky will talk about his work with Delta Air Lines.
» View the full FTE 'Up in the Air' conference programme