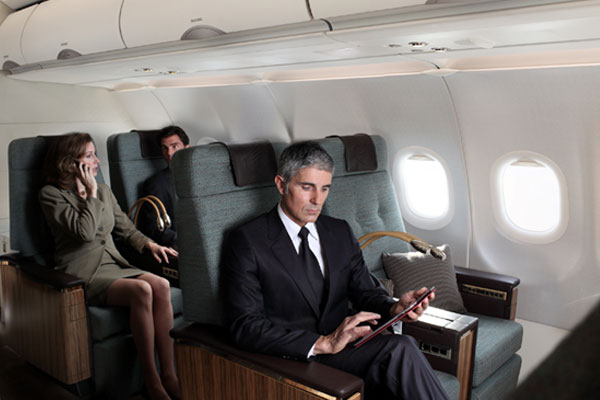 A new report from digital economy think tank IDATE says 43% of all commercial aircraft will have onboard broadband connectivity by 2017, compared to just 17.5% as of the end of 2012.
While two solutions currently exist – Air-to-Ground (ATG) and the Ka/Ku-band satellite solutions – the report says the Ka frequency band has the potential to "revolutionise the market", providing access to speeds up to 12 Mbps per passengers at cheaper prices.
By 2016, however, satellite will face competition from LTE (Long Term Evolution) connectivity solutions, which will offer speeds of up to 30 Mbps.
One of the issues raised by the report is the financing of this increased connectivity. While the revenue-sharing model is currently the most common – with a price agreed between the operator and the airline and then the revenues shared – IDATE says these revenues are not sufficient to generate a profit. The weak adoption rate for paid connectivity means airlines and operators must work together to establish a more sustainable profitability model.
Let us know your thoughts on how providers and airlines can make in-flight connectivity profitable without asking the passenger to pay a high connection fee. Post your comment below.