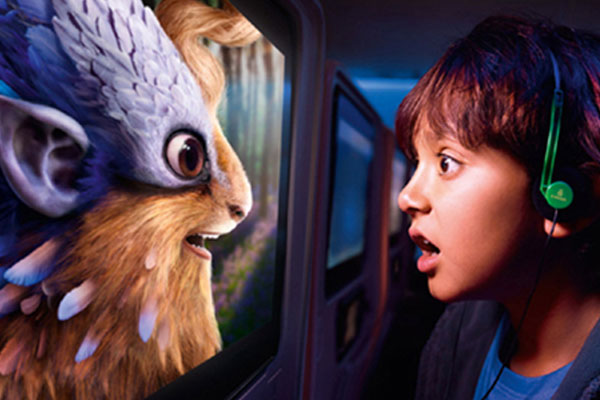 Emirates is placing an emphasis on keeping its younger customers entertained with the introduction of 50 hours of child-friendly in-flight entertainment in time for the winter holiday season.
Flying with young children can often be a taxing experience, but Emirates is aiming to at least make the onboard experience more relaxing for parents by offering a variety of Disney movies, as well as more than 15 children's television channels such as Nickelodeon and CBeebies.
Patrick Brannelly, Emirates' VP Corporate Communications Product, Publishing, Digital & Events – who FTE recently interviewed about the airline's future IFE&C plans – said: "We want getting there to be half the fun, and the flight on Emirates to be the part that everyone in the family looks forward to. Having a great entertainment line-up for kids also helps alleviate some of the travel stress from the parents, so they can relax and enjoy the flight."
Brannelly also explained that Emirates has more plans in the pipeline to enhance the in-flight experience for younger flyers and their parents. "We aim to keep raising the bar in this regard and look holistically at the whole entertainment offering such as the variety of games to play, music to listen to, kids activity packs and the newest members of the Emirates family: the Fly With Me Monsters," he added.