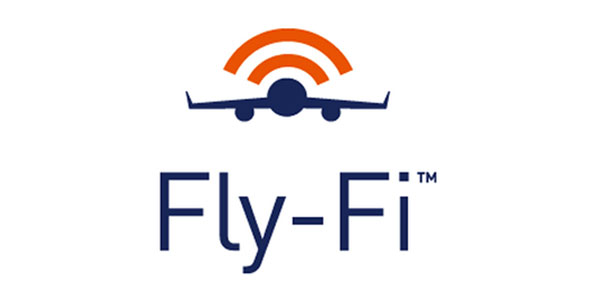 JetBlue has launched its new high-speed Ka-band satellite connectivity service and announced that it will be available for free until June 2014. The product has been in development for more than two years, with JetBlue working with its wholly owned subsidiary, LiveTV, and ViaSat to create the service.
The service, branded Fly-Fi, is said to be eight times faster than the standard in-flight connectivity offered on domestic flights by a number of US carriers. JetBlue will offer free basic web browsing until June to give passengers the chance to test out the service.
Marty St. George, Senior Vice President Marketing and Commercial Strategy at JetBlue, has encouraged all passengers who use in-flight Wi-Fi, regardless of which carrier they are flying with, to test their connection speed via SpeedTest.net and post their speeds on social networks using the hashtag #WiFiFlightSpeed in order to add transparency to the debate surrounding onboard Wi-Fi speeds.
He explained: "Travellers should be able to see the speeds of all Wi-Fi systems in the sky and make an informed choice. Customers should demand fast broadband and should discover what true broadband in-flight connectivity means."
JetBlue has also launched Fly-Fi Plus, which offers a live video streaming high-bandwidth connection for $9 per hour.