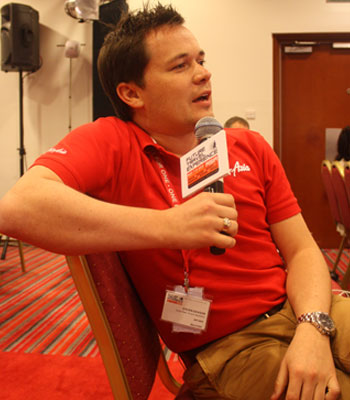 In-flight connectivity and entertainment, low-cost carriers and international short-haul flights are three things that don't usually go together, but AirAsia could soon break this trend by trialling onboard Wi-Fi coupled with an IFE streaming service.
Speaking exclusively to FTE, Steven Dickson, AirAsia's Group Head, Ground & Inflight Operations, explained that the low-cost carrier is exploring whether its passengers would like to have access to the Internet and entertainment during their flight, with a view to launching a trial within the next few months.
"We've got great cabin crew who do a fantastic job for us and we have some super products in terms of in-flight food and beverage, merchandise and the like," he said. "What we're missing from the cabin is an entertainment offer for the passenger. We're working right now to review whether or not passengers, really on short-haul flights, want a Wi-Fi or connectivity solution."
This connectivity solution would, in turn, allow AirAsia to offer IFE streaming, which is where Dickson feels the potential lies. "The real nugget in there is about streaming content and offline content for downloads or subscription thereafter, as well as providing an inflight shopping channel. We're hoping to have something in place by the second quarter of the year as an initial trial."
Short-haul demand for IFE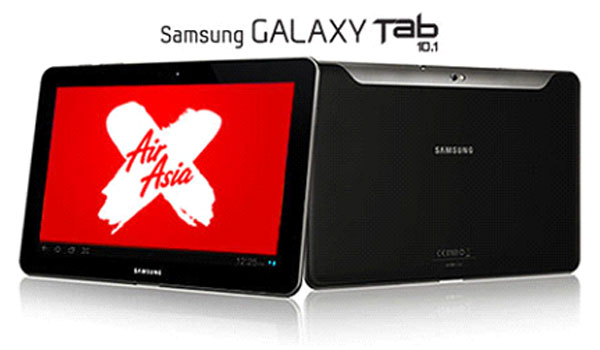 While admitting that it is only natural to have some "concern about uptake", Dickson is sure that demand exists for such services on short-haul flights. He added: "Nobody's really done it that I know of on sectors as short as ours – our average sector length is less than two hours."
When questioned about the willingness of passengers to pay a premium charge for such a service – especially given the fact that they are flying with a low-cost airline – Dickson explained that pricing has not yet been agreed, but the "pricepoint will be reasonable" to make it affordable as an impulse purchase.
Personalising the passenger experience
Dickson also explained that AirAsia is close to finalising a deal to enable it to offer an in-flight sales and customer relationship management (CRM)-style solution to help personalise the passenger experience and boost ancillary revenue generation.
"Credit card usage in South East Asia is still relatively low but it's more about leveraging the CRM data and allowing passengers to spend their BIG (AirAsia's loyalty programme) points they've earned and using previous data – 'we know what you buy, we know what you spend' – because that's really powerful stuff for us," he said. He added that this could be in place "hopefully in the second quarter of the year".
Shaking up the marketplace
AirAsia's intentions to trial connectivity and IFE on sectors as short as two hours and the plans to launch a CRM solution are very interesting developments, not only because the airline could bring true personalisation and entertainment to short-haul, cross-border flights, but also because it shows the intent of a low-cost carrier to further blur the lines between low-fare and traditional in-flight service.
Granted, passengers will have to pay an extra charge to make use of the in-flight connectivity and the content streaming service, but having the option to do so on a short-haul, low-cost journey is significant in itself. It will certainly be interesting to see how AirAsia's competitors react to this bold move.
Steven Dickson, Group Head, Ground & Inflight Operations at AirAsia, will take part in a session entitled: 'What should the key passenger touch-points look like in the future?' at FTE Europe 2014, which will take place in London from 3-5 March 2014. He will deliver a presentation on the future of check-in and bag drop before joining senior executives from Gatwick Airport, Lufthansa and Vancouver International Airport in a wider panel discussion covering security, immigration, gates and boarding, and arrivals.
» More information on FTE Europe 2014