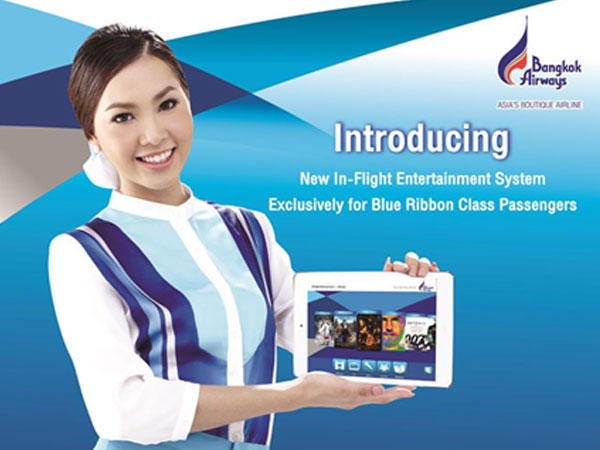 Bangkok Airways now offers its business class passengers iPad minis pre-loaded with movies, TV shows and music as it aims to enhance its "onboard boutique service".
The iPad minis have been supplied by Bluebox Avionics and during the ongoing trial will be offered to passengers on the Bangkok Suvarnabhumi-Maldives, Samui-Hong Kong and Samui-Singapore routes.
Puttipong Prasarttong-Osoth, President, Bangkok Airways, said: "Delivering an outstanding passenger experience is at the heart of our ethos at Bangkok Airways. We are already famous for our onboard boutique service, but we wanted to go an extra mile to ensure that our business class travellers' flying experience is more pleasurable and enjoyable."
The trial of iPad minis is the latest step in the airline's drive to increase passenger satisfaction both in-flight and on the ground. In January, Bangkok Airways installed common use self-service kiosks at Suvarnabhumi International Airport to give passengers more control over their airport experience.