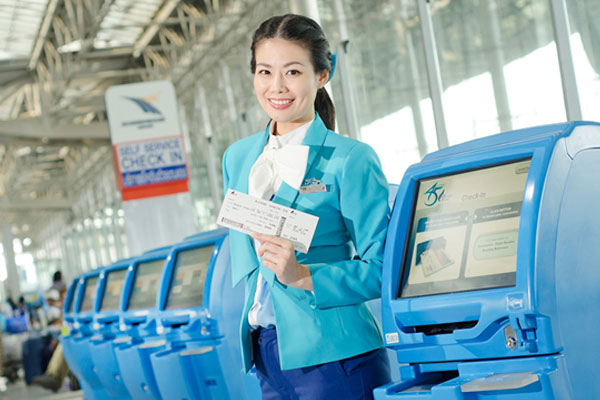 Bangkok Airways has introduced common-use self-service (CUSS) kiosks at Suvarnabhumi International Airport to give its passengers more control over their travel experience.
The new kiosks are located in a dedicated self-service area and passengers can check-in for their flight and print their boarding pass using the kiosks up to 50 minutes before their flight departure time.
Tresarun Sitakalin, Ground Services Director at Bangkok Airways, explained that the airline's passengers can already check-in online or via their mobile phone, and the new kiosks "will provide more convenience to our passengers".
Passengers who check-in via the CUSS kiosks and also have bags to check-in can make use of a dedicated bag drop counter where they can deposit their luggage.