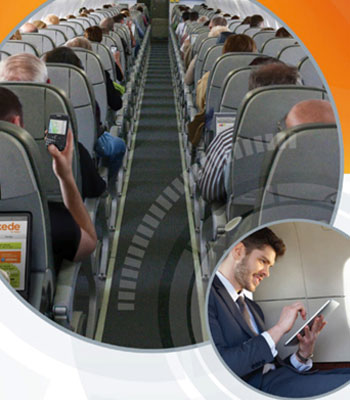 Israeli airline EL AL will introduce in-flight Wi-Fi on its Boeing 737s, becoming the first airline to offer ViaSat's 'Exede in the Air' service in Europe.
The carrier's passengers will be able to connect to the high-capacity Ka-band satellite-based Wi-Fi service using their own smartphones, tablets and laptops. A range of options will be offered, including both free and paid-for connections.
Elyezer Shkedy, CEO, EL AL, said: "As part of the airline's commercial strategy, installation of an Internet service on European routes will significantly improve the quality of service and the flight experience for EL AL customers. The new service is in addition to innovations in in-flight entertainment, including a streaming system within the coming months."
This streaming system that Shkedy referred to is Lufthansa Systems' BoardConnect solution, which will soon be installed on 10 737s and two 767s, offering passengers access to the on-demand video, audio and games via their own device.
Mark Dankberg, CEO of ViaSat, added: "EL AL is a great airline partner for this first European launch of Exede in the Air fast Internet service. Our new level of in-flight Internet performance complements the personal and user-friendly flight experience offered by EL AL and we expect enthusiastic responses from EL AL passengers, similar to those we experienced when we inaugurated our service in the USA."