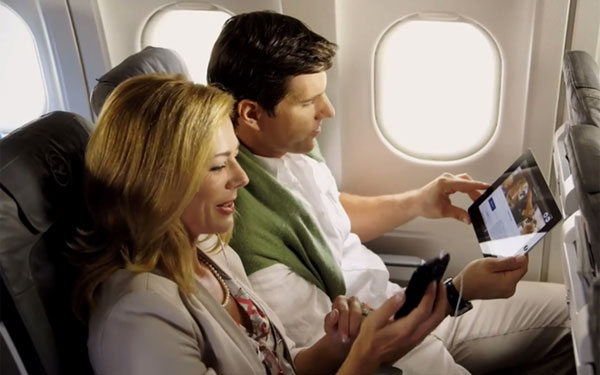 Passengers flying with EL Al Israel Airlines will soon be able to access in-flight entertainment via their own smartphones and tablets after the airline confirmed that it will install Lufthansa Systems' BoardConnect solution.
The system will be installed on 10 of El Al's 737s and two 767s and will provide passengers with access to on-demand video, audio and games.
Elyezer Shkedy, CEO of El Al, said: "El Al is one of the first airlines worldwide and the first airline that provides this service from Israel to Europe and vice versa, which offers sophisticated in-flight infotainment not only on wide-body aircraft, but on 737-class aircraft as well. This gives us a significant competitive advantage."
Stefan Hansen, CEO of Lufthansa Systems, added: "We are proud that El Al, as one of the leading Middle East carriers, has selected BoardConnect. This award-winning solution is a great example of successful innovation by Lufthansa Systems. It is a revolution in IFE, which not only takes in-flight entertainment to a new level, but opens up entirely new ways how airlines communicate and interact with their passengers onboard."
El Al's adoption of the BoardConnect solution follows the recent announcement by Lufthansa that the system will be available on 20 of its A321s from next summer.