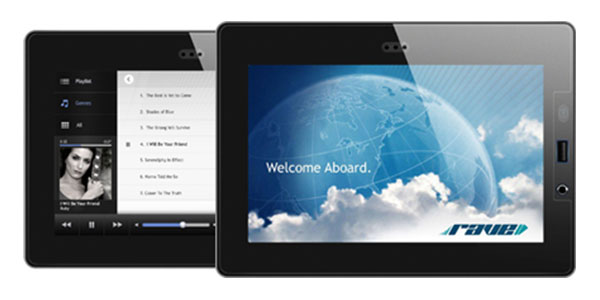 Air Transat will be the first airline to offer Zodiac Inflight Innovations' (Zii) RAVE Wireless in-flight entertainment (IFE) streaming product, allowing passengers to watch content on their own smartphones, tablets and laptops.
The system will be retrofitted on the carrier's fleet of nine A310-300 aircraft, and will complement the embedded system already installed in Business Class.
Jon Turner, Vice President, Air Transat, said: "Our embedded IFE has been very popular with our passengers for several years. With the introduction of wireless streaming, we are taking our cabin service to a new level."
Harry Gray, Vice President of Sales and Marketing at Zodiac Inflight Innovations, commented: "We have a very strong relationship with Air Transat and we are very pleased it will be our launch customer for RAVE Wireless. This marks not only a step-change for Zii, but also for the whole industry. Passengers want on-demand content on their own personal electronic devices, mirroring their behaviour on the ground. There is no question that wireless streaming is a part of the future of IFE for specific market segments."
Meanwhile, Zodiac Aerospace has confirmed that it will provide the Economy Class seats and its RAVE Centric embedded IFE system to Gulf Air for its A330s, as initially reported by FTE earlier this year.