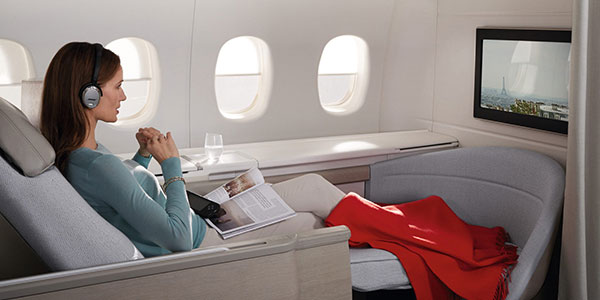 Air France has launched its new La Première cabin for the Boeing 777-300, which includes four premium suites that offer passengers three-square-metres of personal space.
Each suite includes a flat-bed seat, 24-inch high-definition touch-screen and remote, a table and ottoman, a private wardrobe and remote control blinds. Passengers can also make use of a mobile partition and adjustable curtains to decide their own level of onboard privacy, while Sofitel My Bed duvets are provided.
A total of 76 La Première suites will be installed on 19 B777-300s, and will be available from September 2014.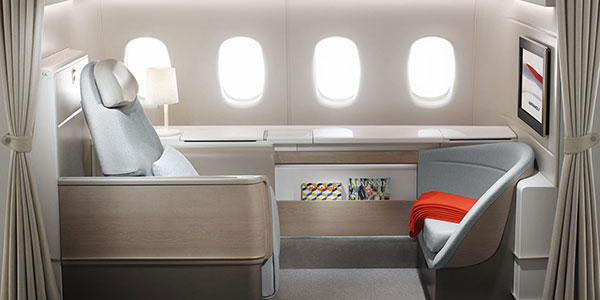 Frédéric Gagey, Chairman and CEO of Air France, said: "Our new La Première suite, from among all our new products and services, is the one that best represents our commitment to service excellence and a French travel experience." He added that the introduction of the high-end product highlight's the airline's "global ambition".
The development of the new La Première suites is part of Air France's 'Best & Beyond' project, which aims to further the carrier's appeal among premium travellers.