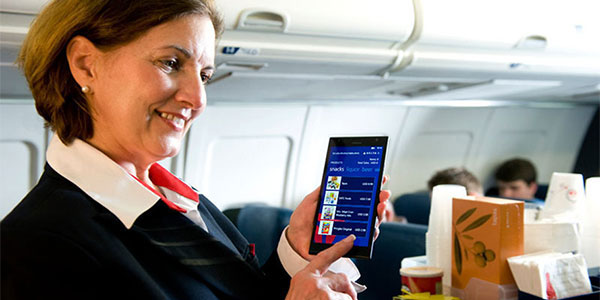 Big Data is something we hear a lot about in the travel sector. As airlines face increasing pressure from travellers to improve the standards of air travel and create a more personal experience, while at the same time being tasked with finding new ways of generating revenue, Big Data is widely seen as an ideal solution to help deliver on all fronts.
The actual concept of Big Data ­– essentially taking a large amount of disparate, structured and unstructured data from various sources and turning it into something of real value – is now generally well understood, but working out how best to apply it to an operational airline is perhaps not quite as straightforward.
"Airlines are really starting to believe in Big Data and its benefits," said Dermot O'Connor, Co-Founder & Vice President Engineering at Boxever, a company dedicated to helping the travel sector make the most of the masses of data it has access to. The key, he said, is "to understand the customer and to get a single view of them" by making use of existing data from a variety of channels, including things like web, mobile, apps and kiosks. "Lots of airlines and travel companies have disparate data across four or five databases," he explained, so the benefit lies in bringing this together to help build a more detailed, individual profile of each passenger.
Leveraging Big Data to personalise the passenger experience
There are various ways this data can be used. For example, one of the airlines O'Connor has worked with, Norwegian carrier Widerøe, is keen to make use of Big Data in its call centres so agents have a more personal understanding of passenger behaviours and past experiences when conversing with them.
But another effective application is onboard, where flight attendants can be equipped with tablets that are updated with information such as details of passengers' loyalty status, previous in-flight buying habits and insight into any past experiences with the airline – good or bad.
Take Delta Air Lines as an example. The carrier equipped 19,000 flight attendants with Nokia Lumia 820 handheld devices in 2013, which will later this year be replaced by Lumia 1520 phablets, and although they are now primarily used as an electronic point of sale (EPOS) device for onboard purchases, Delta has made it clear that it has an eye on using the new devices to offer a more personal passenger experience – something that will be enabled by Big Data.
Theresa Wise, Senior Vice President and Chief Information Officer at Delta Air Lines, said: "The phablet is a great foundation for future software applications that, in time, will allow our flight attendants to readily access customer preferences, previous travel experiences with Delta and worldwide connectivity to the company, enabling them to provide the more tailored experience many customers have come to expect."
Passenger Experience vs Ancillary Revenue Generation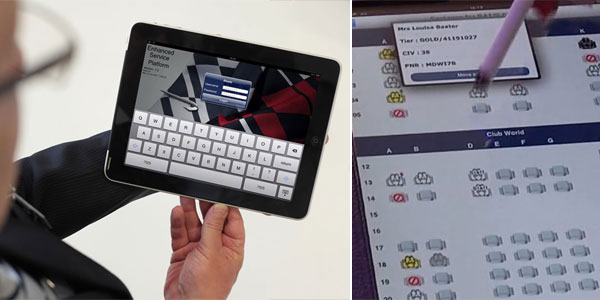 Of course, Delta is not the only airline to have identified tablets and Big Data as important passenger experience enhancers – Emirates, British Airways, Iberia, KLM and EVA Air have undertaken similar projects, and it is also an area of focus for the likes of American Airlines, JetBlue and Qantas.
While these airlines say passenger experience improvement – not just onboard ancillary revenue generation – is a vital part of the projects, there can be no doubting the financial benefits of leveraging Big Data. GuestLogix is a provider of onboard retail and payment technology solutions to airlines, and the company's Global Executive Vice President, Global Sales & Product Strategy, Ilia Kostov, told FTE that airlines are now "moving beyond traditional ancillary revenue sources and ushering in a new era of innovation", which is largely driven by Big Data.
"Many GuestLogix customers are already using Big Data and our analytics platform to optimise their onboard store and ensure they are offering relevant products and services that are desired by their passengers," Kostov said. "By leveraging Big Data insights, airlines have the ability to make well-informed decisions as to what, when and how many of each product and service should be stocked and offered.
"By delivering relevant ancillary items – from duty free goods to movies to destination-based offers, such as tickets to top attractions and activities – via a combination of traditional flight attendant channel and new self-service retailing options like IFE and Wi-Fi storefronts, airlines can significantly improve their onboard retailing performance."
However, while accepting the important role of ancillary revenue generation, Boxever's O'Connor is convinced that when it comes to Big Data, there is also a genuine "passenger experience" motivation among a lot of airlines. While some of the bigger airlines will continue to rely on their own loyalty programmes "and will probably continue to focus on the top percentage", many will go a step further. Smaller and newer airlines in particular tend to be "more agile…and want to improve their customer experience and drive loyalty".
"Airlines do come to us about passenger experience," O'Connor continued. "For those that are engaging with us at the moment, the customer is a big thing – they want to drive omni-channel customer experience for the brand. Of course, there are also financial benefits for that, but you can perform service recovery and loyalty at the same time as ancillary revenue generation. These things are not mutually exclusive."
Airlines must use Big Data carefully
Also good news for airlines is the fact that this data already exists, albeit disparately, through passenger name records (PNRs), loyalty programmes and web-based analytics tools, for example, and as this data belongs to the airline, it is up to them how to make use of it.
This may be another challenge altogether, though, because just having access to valuable Big Data does not necessarily mean you will automatically make best possible use of it – for some passengers there is a fine line between personalisation and intrusion.
However, when coupled with a proper understanding of the needs of your customers, as well as an appreciation that it is at the very least as much about improving customer service as it is driving sales, Big Data can play a big role in helping airlines boost both the passenger experience and ancillary revenues.