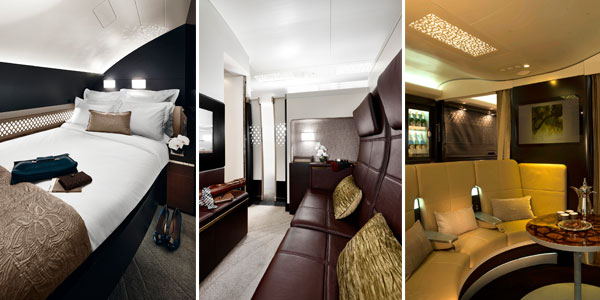 The fight to become established as the world's most luxurious airline for premium passengers has been, and will most likely continue to be, a long-running one, but in recent weeks a number of carriers have made big strides forward as they aim to set a new passenger experience benchmark.
The most eye-catching of the new launches has to be Etihad Airways' 'The Residence by Etihad' – the first ever three-room onboard apartment that comes complete with a personal butler. In Europe, Air France has upped the ante by revealing the new La Première suite, which offers three-square-metres of personal space, a fully-flat bed and a 24-inch IFE monitor. In the US, meanwhile, American Airlines has revealed its premium plans for the Boeing 777-200, which will include hotel-style suites, while Delta recently completed the installation of flat-bed business class seats on all of its wide-body aircraft.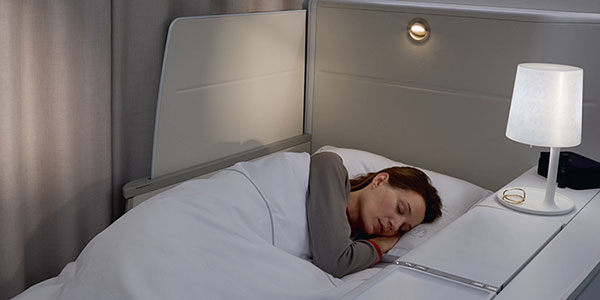 There are many other examples of such luxury among the more premium carriers. For example, Singapore Airlines offers first class passengers what it calls an "exclusive sanctuary in the sky", Emirates offers its own First Class Private Suites, and Qatar Airways has this month outlined its plans to focus on making its business class offer the best of its kind in the industry.
"The airlines in the Gulf are really stepping up, and airlines in the US and Western Europe are investing lots in hardware – cabin interiors and seats," explained Raymond Kollau, Founder of Airlinetrends.com. "These airlines are basically catching up with the Asian carriers, but the Gulf carriers are already making the next leap."
'My first class is bigger than yours'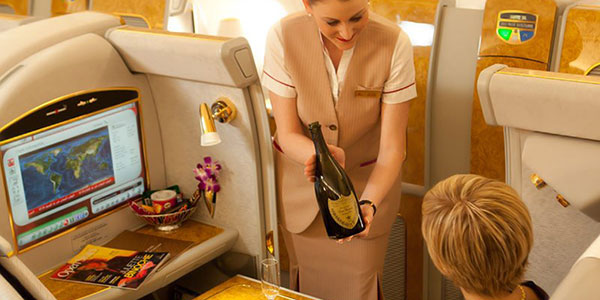 Kollau, who will chair a session entitled 'Enhancing the onboard experience for premium passengers to maintain loyalty and attract new customers' at FTE Global 2014, explained that the premium battle among the Middle Eastern carriers in particular comes as little surprise. "The Residence by Etihad makes sense for an airline like Etihad," he said. "There are a large number of rich people flying direct between big cities. This is also a big marketing investment by Etihad, though. It's like the luxury brands – they all have flagship stores on 5th Avenue and the Champs-Elysées, for instance – it's part of building a brand. With the Gulf carriers, there is also an element of 'my First Class or my Business Class is bigger than yours'."
Timothy Miller, Programme Manager at aircraft cabin design consultancy Teague, also highlighted the relevance of the fact that "premium carriers from the Middle East are catering to a tremendously wealthy class of traveller", but he stated that the recent, large-scale investment in the premium passenger experience is not necessarily the start of a major trend. "It's simply a case of premium carriers vying for the title of 'world's most luxurious airline' as part of a larger campaign to win the long-haul premium carrier market," he said. "We may see more super-premium design in other geographic markets, but only as a gesture to establish cache with the wealthiest of travellers."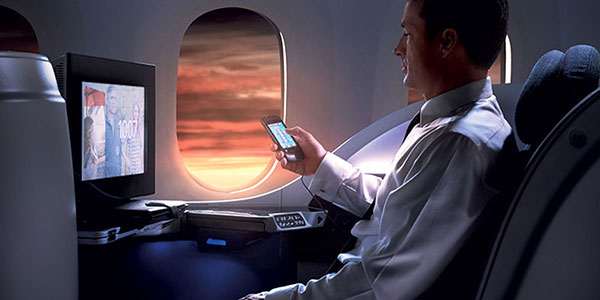 Kollau, however, did highlight the fact that while investment in the premium passenger experience will continue, it won't necessarily be targeted at first class. "Air France has scaled back first class, Qatar Airways only offers it on its A380 flagship, and TAM has announced that it will abandon its four-seat first class, which was only introduced one-and-a-half years ago," he said. "I think first class will become a very niche product – you'll probably only see it on direct flights to 12 or so major cities around the world. But the airlines' business class will be better – it will become something in between business and first class."
Airlines taking inspiration from hotels
Both Miller and Kollau drew parallels between the airlines' renewed approach to premium travel and the luxury hotel model, with the former explaining that creating a luxury brand can have an impact across the entire airline product.
Miller said: "The reputation of extravagance, pampering and exquisite services at a level most of us cannot attain, drives a certain brand perception that invites upper middle class awareness and the desire to somehow be a part of that experience. Even if that experience is in economy class, which in the case of premium airlines is still likely to be better than the average carrier. Premium airlines are extracting additional dollars from the rest of the plane because of that reputation; that then pays for the cost of luxury up front, that few ever get to experience."
Kollau agrees that "airlines are thinking more like hotels". "Having a good night's sleep is becoming more important," he stated. "Airlines are making an effort to improve the sleep quality beyond just offering flat-bed seats, so passengers in business class are more likely to arrive rested and can be more productive on the day of their arrival."
The impact of premium investment on the economy traveller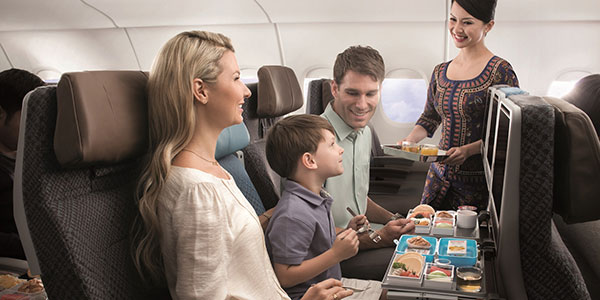 While the battle to become the world's best airline for premium travel is understandable from both brand awareness and financial standpoints, is there reason to be concerned that the economy travel experience could suffer as a result of the focus on the front of the plane?
Of course, carriers make the majority of their revenue from first and business class seats, and Teague's Miller explained that "airlines have to tap into business and wealthy leisure travellers to remain relevant and in demand". However, while we are seeing some investments "trickle down into IFE options, and materials and finishes", he does not expect to see "significant product innovation in economy class any time soon".
Miller did, though, point out that "design and ambience" are effective tools that can be used throughout the cabin to help create a better travelling experience for all passengers, including those in the economy cabin. He highlighted the Boeing 787 Dreamliner interior – which Teague played a key role in designing – as a "game-changer". "The real triumph for all classes on the 787 was proving that the flying experience could be different; the innovative design shifted people's view of what an interior cabin could be," he explained.
Kollau, meanwhile, said he believes "airlines often have it tough", because of the way in which the press reports that economy seat pitches are getting narrower and more seats are being accommodated in the economy cabin. "The hardware developments allow this without much of an impact on the passenger," he explained, but mainstream media often fail to recognise this.
An opportunity for premium economy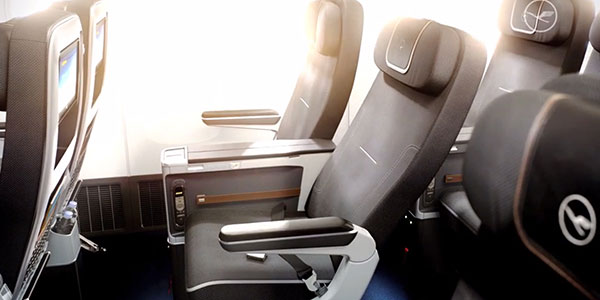 This debate around the growing gap between premium and economy travel is the foundation of the argument in favour of a premium economy class, Kollau explained. "Lufthansa and Cathay Pacific are among the airlines to have recently added premium economy," he said. "This is relevant especially if an airline has scaled back first class and improved its business class, and there's a big gap between business and economy. It's an opportunity for premium economy."
If this is the case, the investment in premium travel should have a telling impact across most classes – first class seats will reduce in numbers, business class will be further enhanced, and premium economy will become more widely available to bridge the gap between business and economy travel.
For the time being, though, the focus remains on the battle at the front end, and according to Miller, it's a battle that could continue for some time yet: "There is definitely an arms race going on in the premium classes; heavy investment and a push for customisation is going to be the norm for the next decade as OEMs and suppliers introduce new, better, and adaptable interior products."