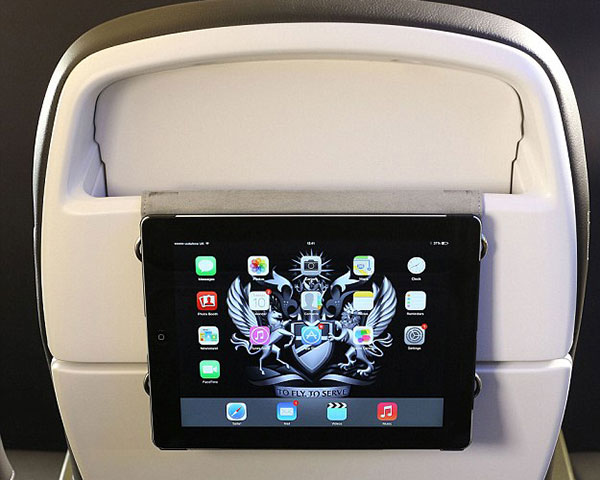 British Airways has announced that it will retrofit 95 of its short-haul aircraft with new seats and cabin features, starting immediately with its Airbus A320s.
The new slimline seats in the Euro Traveller economy cabin will include seatback tablet holders, which are designed to make it easier for passengers to view content stored on their own device while onboard. Coupled with an expected reduction in legroom in Club Europe (business class), the new seats in the economy cabin will allow British Airways to increase capacity on the aircraft.
In Club Europe, the 2-2 configuration will stay, with the middle seat remaining free, and the seats – manufactured by B/E Aerospace ­– will be bridged with a new 'central console' table, providing extra space for drinks, snacks and personal devices.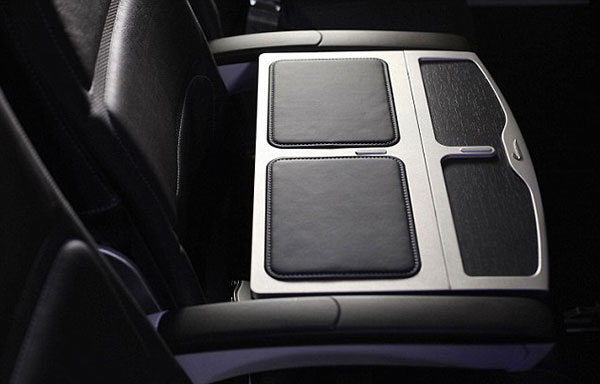 The British flag carrier will also use LED lighting to improve cabin ambience, with blue tones used during the boarding process, a relaxing candlelit mood for dining, and a gentle white for cruising and landing.
Keith Williams, Executive Chairman, British Airways, said: "The short-haul landscape has changed enormously in recent years. To stay competitive and keep offering customers choice, great fares and great service, we are giving our cabins a radical makeover. There will be a new look, but the traditional British Airways comfort, elegance and value will remain."
As FTE reported earlier this month, British Airways is also in advanced discussions to be a launch customer for Insmarsat's fully integrated air-to-ground connectivity network, which it plans to develop for the European Union, and which will provide high-speed Internet access in-flight.
At FTE Global 2014, Kate Thornton, Head of Product and Service at British Airways, will deliver a presentation entitled: 'BA is investing £5 billion in new products, aircraft and technology to provide the best possible flying experience for its customers. In which specific areas has it invested, and what real difference do its passengers believe it has made to their experience?'