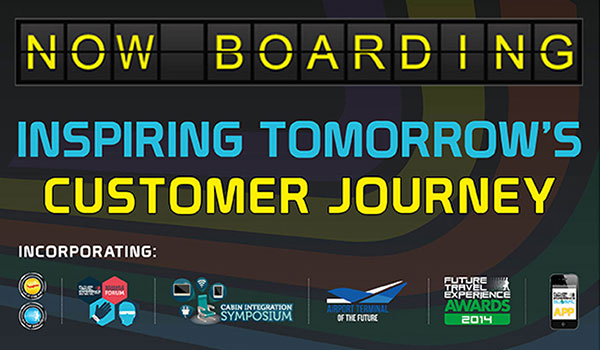 The full agenda for FTE Global 2014 has been launched, and the industry's most innovative airlines, airports and suppliers are among the many organisations confirmed to share their latest passenger-focused plans and reveal their visions for the future of travel.
The event theme is 'Redefining the end-to-end travel experience', and the Inspirational Keynote will be delivered by Bob Simmonds, VP Domestic Travel Operations, Disney Destinations, who will address delegates with a presentation entitled: 'What can the travel industry learn from Disney's guest experience principles and latest initiatives, such as MyMagic+, to help create the most seamless and personalised end-to-end travel experience possible?'
Senior figures from the following organisations are also confirmed to speak: Norwegian Air Shuttle, McCarran International Airport, Air France-KLM, Vancouver Airport Authority, All Nippon Airways, Fast Future Research, Montréal-Trudeau International Airport, Dubai Airports, IIT Institute of Design, Hilton Worldwide, SmartDesign, Iberia, Droiders, Vuzix, Bags Inc., Intel Labs, Teague, JD Power and more.
The FTE 'On the Ground' conference will include sessions and interactive forums addressing a variety of key topics, including the latest baggage processing advancements, the potential offered by wearables and other new technologies, the future of airport security and immigration, and the airport of 2030.
FTE Global 2014 will also include the FTE 'Up in the Air' conference, an extensive exhibition, the Cabin Integration Symposium, the FTE Awards ceremony and an exciting social programme.
» View the full FTE Global 2014 agenda