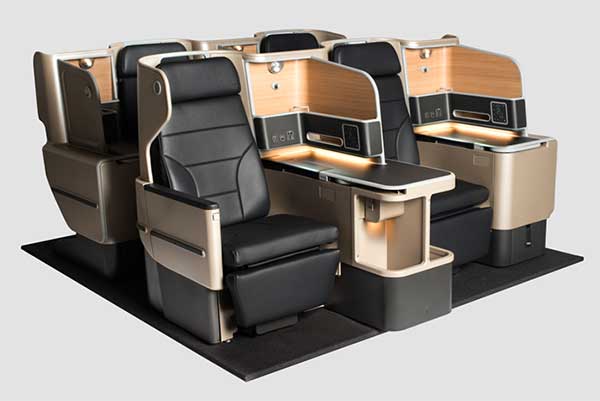 Qantas will introduce its new fully-flat Business Suites across its A330 fleet from late-2014. The new seats will for the first time, subject to approval from the Civil Aviation Safety Authority (CASA), allow passengers to recline from the moment they take their seat right up until landing.
The suites, which have been designed in collaboration with Qantas Creative Director Marc Newson, will be gradually introduced on Qantas' A330s, and the 1-2-1 configuration guarantees direct aisle access for all premium passengers. The new-look business class will be available on flights to Asia, Hawaii and selected domestic routes.
At the heart of the suite is the Vantage XL seat from Thompson Aero Seating, which has been customised by the carrier following trials and feedback from experts and passengers.
Alan Joyce, Qantas Group CEO, said: "We believe this product will deliver the travel experience between Australia and Asia, and probably the best domestic travel experience anywhere in the world. We can't wait for our customers to experience it for themselves.
"We've listened to what matters most to our customers and done extensive ergonomic trials to deliver the highest levels of comfort, privacy and intuitive design. There's enough space to eat while continuing to work, which is something our business customers said was very important to them, and plenty of storage room to keep the range of electronic devices that people now travel with.
"A key point of difference from all other carriers is that the seat can be in recline and fitted with the mattress from take-off right though to landing. With many business passengers enjoying a meal in the lounge prior to travelling, this means more time to rest and sleep."
Qantas has also confirmed that the Economy cabins on its A330s will be fitted with the latest Recaro seat, and will include the embedded Panasonic eX3 in-flight entertainment system and Q Streaming wireless IFE.