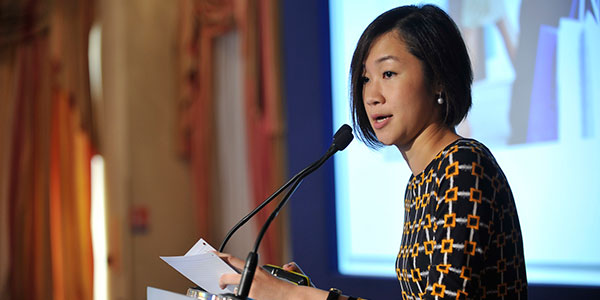 In-flight sales are, or at least have the potential to be, a vital source of ancillary revenue for most airlines, and as carriers search for innovative ways to encourage passengers to part with their money while in the air, the onboard retail offer has emerged as an important component of the wider in-flight passenger experience, as FTE heard at the recent TFWA Airline & Retailer Workshop in Cannes.
Among the speakers was Cathay Pacific's Manager Inflight Sales and Service Development, Jasmine Li, who explained: "Cathay Pacific sees in-flight sales as an integral part of its passenger service…we're committed to providing the best service for passengers. Over the years we've improved our in-flight product range and enhanced our offer. The result of providing the best is solid growth of in-flight revenue over the past decade. This is very important and a significant source of ancillary revenue for the airline."
Of course, having an appealing portfolio of products to sell is key, but Li also outlined the importance of ensuring staff are well equipped to support the airline's goal of encouraging in-flight spend. To this end, Cathay Pacific places significant emphasis on training its sales staff and enhancing their product knowledge – a strategy that has helped to build cabin crew confidence. A 'Shopedia' mobile in-flight sales app has also been introduced, which is proving to be an effective support tool for the crew.
"We know that what worked yesterday, won't necessarily work today or tomorrow," Li continued. "We are committed to innovation through all aspects of our business, and are confident our in-flight sales will continue to evolve and contribute to the Cathay Pacific business for many years to come."
'Airlines need to convert more passengers into customers'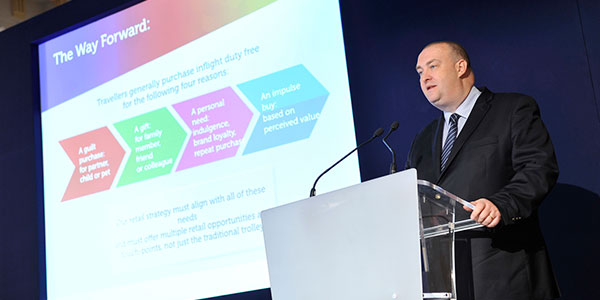 Also speaking in the workshop was Joe Harvey, Chief Sales & Marketing Officer, Tourvest Inflight Retail Services, whose customers include the likes of British Airways, South African Airways and Arik Air. Harvey relayed the widely held belief that "the in-flight retail market is in a bit of a stagnant position" and "not converting enough passengers into customers". To help increase conversion rates, he said airlines' sales strategies "must offer multiple retail opportunities and touch-points – not just the traditional trolley".
He also referenced the importance of personalising the retail offer – offering the right deal, at the right time, through the right channel – and embracing new technology. He said: "We have a consistent drive for innovation. We want to deliver our best for our airline partners and customers moving forward. We need to look at the use of different devices – desktop, tablet and mobile devices."
Some carriers, including the likes of JetBlue and Delta Air Lines, have already made significant investments in this space, equipping their flight attendants with iPad Minis and Nokia Lumia 1520 phablets respectively, but there is certainly a feeling that most airlines are yet to realise the untapped potential that can be exploited through an effectual combination of an appealing product portfolio, new technology, staff training and personalisation.