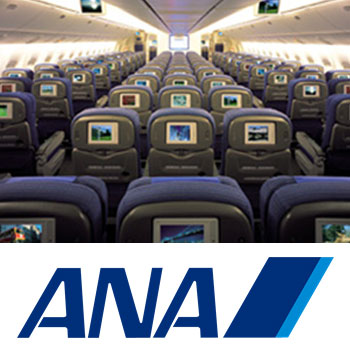 All Nippon Airways (ANA) has announced that from February 2015 it will significantly expand its in-flight entertainment (IFE) offer. With a total of 351 channels including programmes in 13 languages, it represents a 40% increase in content compared to March 2014.
Passengers onboard ANA flights will be able to choose from 52 movie channels, 142 video channels, 148 audio channels and nine gaming channels.
Content will be offered in Japanese, English, French, German, Korean, Chinese, Spanish, Portuguese, Italian, Dutch, Thai, Tagalog and Hindi.
To make it easier for passengers to browse the IFE listings, the Japanese carrier has also redesigned its 'ANA Sky Channel' IFE guide.
The expansion of ANA's IFE system is the latest stage of its ongoing to programme to improve the in-flight experience. In 2014, the airline introduced a new infotainment portal and extended its onboard Wi-Fi offering.