Icelandair has launched its new Boeing 757 Hekla Aurora aircraft, which is inspired by the Aurora Borealis, the spectacular natural phenomenon commonly known as the Northern Lights.
In addition to its bespoke livery, the aircraft features unique LED cabin lighting that has been designed to recreate the famous Northern Lights, and offers passengers a one-of-a-kind in-flight experience.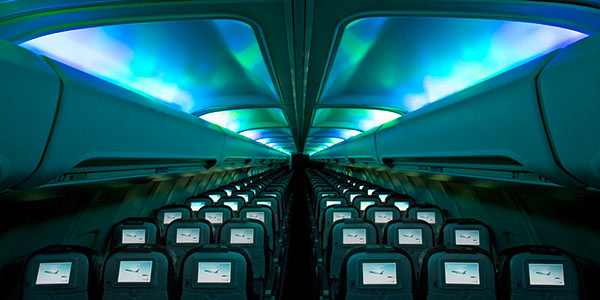 The aircraft has been introduced as part of the carrier's Icelandair Stopover campaign, which allows travellers to stop over in Iceland for seven nights at no additional airfare when flying between Europe and North America.
The 757 is also equipped with onboard Wi-Fi, so passengers can take photos of their onboard experience and post them online in real-time along with the #MyStopover hashtag.