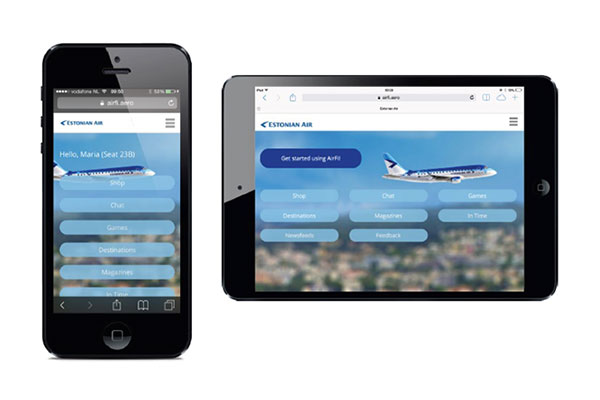 Estonian Air has installed the AirFi streaming solution onboard its CRJ900 NextGen and Embraer 170 aircraft, allowing passengers to access a variety of content via their personal electronic devices.
Developed by MI Airline, AirFi enables passengers to read newspapers and magazines, view RSS feeds, play games, chat with other passengers and view bespoke destination guides.
Commenting on the installation of the system, Indrek Randveer, Estonian Air's Chief Commercial Officer, said: "In cooperation with the Dutch company MI Airline and with their ingenious AirFi system, the entire fleet of Estonian Air is now equipped with a fast and portable network, which provides for us a solution that does not require any modification to the aircraft.
"This enables us to offer passengers a connected experience using their own devices. Our system does not require passengers to install an app before the flight and the service is provided for free."
Randveer also said Estonian Air is exploring further entertainment options, such as enabling duty free shopping via passengers' devices and offering movies and television series. The carrier's adoption of the AiFi service follows an announcement by Transavia earlier this month that it will install an AirFi box on all of its aircraft.