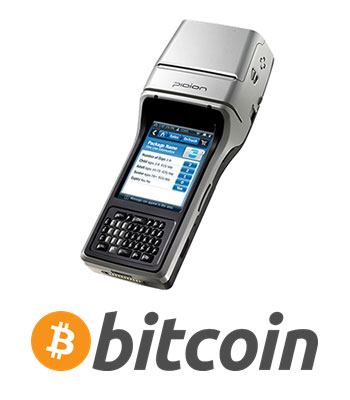 A couple of weeks ago, FTE highlighted how new technologies are helping airlines and airports improve payment processing, and further highlighting this trend GuestLogix has now announced that its Transaction Processing Engine (TPE) will enable the acceptance of onboard payment by Bitcoin and other virtual currencies.
The development means flight attendants will be able to accept virtual currency payment via handheld point-of-sale (POS) terminal and mobile POS platforms for Android OS, iOS and Windows Mobile. In theory, airlines will also be able to accept virtual currency payments via mobile applications, in-flight entertainment systems and at kiosks.
"As ancillary products and services continue to be a vital business component at every touch point where travel operators connect with their passengers, and with an ever growing population of travellers carrying smartphones and holding virtual currencies, there is a need to ensure those travellers can use Bitcoin currency consistency as a form of payment within each access point," said Brett Proud, President & CEO of GuestLogix.
Considering Bitcoin had an estimated 1.3 million users in 2014, it seems GuestLogix is preparing for a potential jump in uptake among consumers, rather than responding to high demand for in-flight virtual currency acceptance. According to a report by Juniper Research, the number of Bitcoin users is expected to reach 4.7 million worldwide by 2019.
Last year, Latvian flag carrier airBaltic became the first airline to accept online payment by Bitcoin.