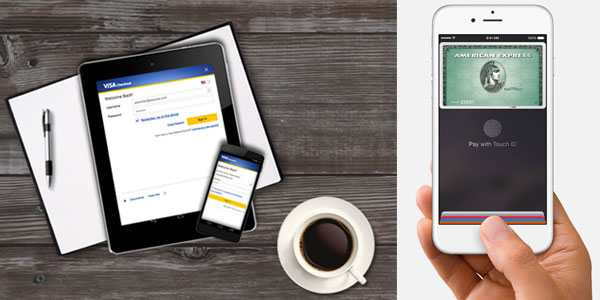 Simplifying the travel experience is about more than what happens at the airport and onboard the aircraft, and with this in mind, a number of carriers are taking advantage of travellers' preference for mobile devices and the latest payment technology developments to make the search and booking processes as straightforward as possible.
Granted, some developments in this space do have a "gimmicky" feel about them. For instance, a new Siri-style voice-activated travel agent called "Opal" from OneTravel, which allows users to speak to the app to find flights from more than 450 airlines, is quirky but unlikely to gain mass adoption.
However, other developments have the potential to add genuine value to the pre-travel experience. The latest feature on Google Flights – Google's very own flight search tool – sees airlines' in-flight amenities listed alongside the flight time, aircraft and price of the flight.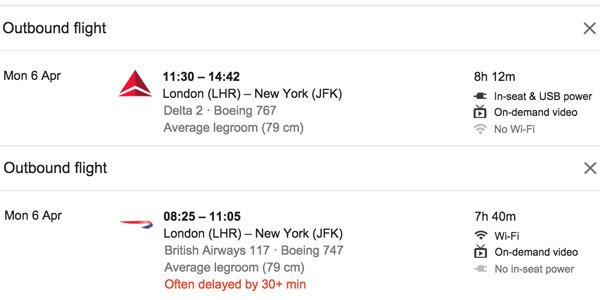 For instance, by searching for direct flights from London Heathrow to New York JFK, you can see that a flight with Delta Air Lines at 11:30 on 6 April will get you 79cm of legroom, on-demand in-flight entertainment (IFE), and access to in-seat power, but onboard Wi-Fi will not be available. A flight at 08:25 with British Airways offers 79cm of legroom, on-demand IFE and access to Wi-Fi, but no in-seat power. You can also see that this specific service is "often delayed by 30+ minutes". This information is available thanks to a new tie-up between Google and Routehappy.
As Facebook's Head of Travel, Lee McCabe, recently explained in an interview with FTE, it is now the case that "the average person looks across 20 to 30 different websites and then somehow they make a decision and they book". It seems Google Flights is leading the charge on trying to make this process much easier.
Apple Pay and Visa Checkout
Beyond the search process, airlines are displaying efforts to make the payment process far simpler, too. Take JetBlue, for example. The low-cost carrier last month became the first airline to accept contactless payment via Apple Pay in-flight, and it now has plans to make this service available on the ground. "In addition to onboard purchases, customers will be able to use Apple Pay to complete purchases on the JetBlue app starting later this year," it states on the JetBlue website. In theory, a passenger could select their flights and then pay for them with a single touch of their iPhone 6, iPad Air 2 or iPad mini 3.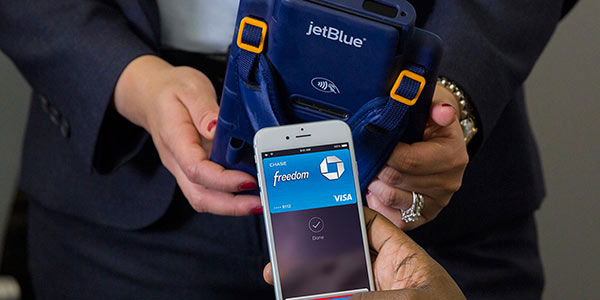 Another US carrier, Virgin America, also achieved an industry first last month by integrating Visa Checkout into its new-look website. After a customer signs up once, Visa Checkout removes the need to enter card details during the online payment process, saving customers time and adding another level of convenience to the booking process.
"Virgin America's busy passengers want to book their travel easily, wherever they are, on whatever device they choose," explained Sam Shrauger, Senior Vice President, Visa Digital Solutions. "Visa Checkout's payment experience does exactly that, making it super simple to purchase from a mobile phone, tablet or PC, so that travellers can spend more time planning their next trip, and less time checking out and paying."
Meanwhile, in Europe, another carrier has even hedged its bets on virtual currency gaining popularity. Since last summer, airBaltic's customers have been able to pay for their flights using BitCoin thanks to a partnership with third-party payment processer BitPay. Like the aforementioned Opal voice-activated travel agent, though, mass-market penetration for this solution seems a long way off at best.
Follow the leaders
In the grand scheme of the end-to-end travel experience, the flight search and booking process may not be an area often prioritised for improvement, but anything that makes things easier for the customer is always very welcome.
With mobile technology and apps now vital tools for travellers, and smartwatches likely to appear on the wrists of many more travellers after next month's launch of the Apple Watch, coupling the potential offered by these technologies with the latest payment-related developments, airlines have a big opportunity to make the first part of the travel experience simpler and more intuitive. The likes of JetBlue and Virgin America are leading the way, but many others are likely to follow in the months ahead.