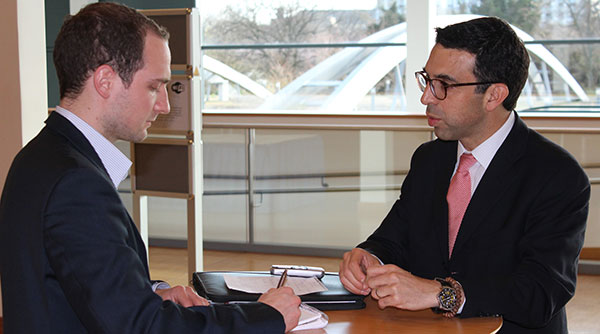 Last week's confirmation that Avianca has firmed up an order for a total of 100 A319neo, A320neo and A321neo aircraft – lauded by Airbus as "the largest single order ever made in Latin America's aviation history" – marks a milestone in the Colombian carrier's fleet modernisation and passenger experience improvement strategy, and complements a previous order for 33 A320neos, which will join the fleet from 2017 onwards. The first of the 100 A320neo Family aircraft included in the latest deal will be delivered from 2019 onwards, and with preparations being made for a total of 133 new aircraft, attentions are now fixed on defining what the onboard customer experience will be like.
"We've devoted a lot of time over the last five years or so to defining our Dreamliner configuration and we started flying that in late December. Now the Dreamliner is flying, we're moving onto the narrow-body planes for the future," Rodrigo Llaguno, Vice President Customer Experience at Avianca, explained to FTE.
IFE – wireless, embedded or both?
Faced with a number of big decisions to make in the coming months, especially with regard to the aircraft that will be delivered in just two years' time, Llaguno said he and his colleagues are already well into the research phase, but concrete decisions will only be made when all viable options have been considered in detail.
Take in-flight entertainment, for instance. "Our current fleet has IFE, whether it's short haul or long haul," he said. "We have full (embedded) IFE on the newer planes, but we do still have some overhead IFE on older planes, but they are the ones we are phasing out.
"For future narrow-bodies, IFE is among the things we are currently considering. It's quite complicated because it all depends on what you do with your planes. For us, a narrow-body may do a short haul flight, but at the same time it can do what I would call a "narrow-body long haul flight", which is a five, five-and-a-half or six-hour flight. It's a complicated decision."
When pushed to reveal whether his team is leaning towards embedded screens or a wireless-based IFE solution, or both, Llaguno said a decision is still some way off, but both options are being looked at.
Justifying investment in onboard connectivity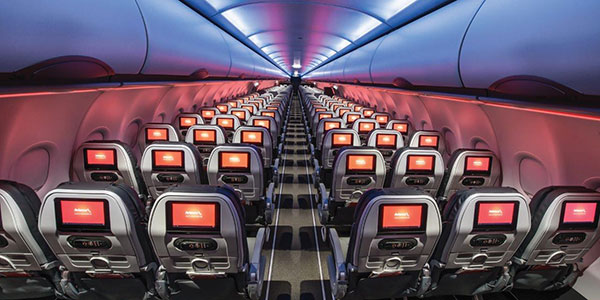 Of course, connectivity is another of the vital areas Llaguno is keenly exploring, and Avianca issued suppliers with a Request for Information (RFI) earlier this year, as it considers the possibility of investing in onboard connectivity for the first time.
"One of the biggest challenges we have in Latin America, and it's something that all of the suppliers say they're trying to cover, is that satellite coverage in our region, especially for Ku and Ka, is evolving but it's not quite there yet. It's not like the North Atlantic corridor and you don't have air-to-ground coverage either, so it's something else that we're considering. We've recently received the RFI responses and we're talking to different suppliers."
Aside from satellite coverage, creating a business case poses another challenge. "From a business case, I don't think it (connectivity) has been a profit or cost neutral centre, and most CFOs would like it to be a revenue generator," Llaguno said. "I do think, based on what I've seen from all of the suppliers right now, that it's still a cost initiative, so you really have to justify it in terms of does it add value to your experience or not? Are passengers going to use it and therefore choose your airline over other airlines? At the moment, it's about giving something to your passengers rather than getting some value out of it."
As things stand, Llaguno envisages that if and when Wi-Fi is made available to passengers, "we do think they will have to pay for it, and then maybe we'll have to find a way for suppliers or advertisers to neutralise the cost".
Sticking with two cabins…for now
Another option would be to offer complimentary and paid-for options depending on which class a passenger is flying in. At present, Avianca offers two classes – Business and Economy – but could a third, Premium Economy, soon be introduced?
"At this moment, we're sticking to the two cabin model," Llaguno stated, but conceded that this could change in the future. "It's something that we're constantly evaluating. It's always a grey area because there may be routes where it does make sense and there may be routes where it doesn't. However, in the future, we may have three (classes) – it all depends on how the business model and strategy evolve. For now, though, in the short term we'll only have two cabins."
Although a Premium Economy product isn't among the immediate priorities, Llaguno and his team certainly have their hands full defining what they will offer Business and Economy class passengers onboard the new fleet of A320neo Family aircraft.