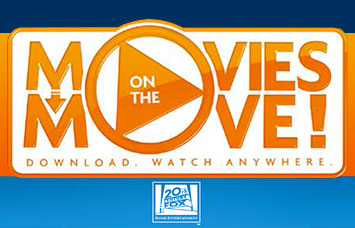 Last month FTE reported how pre-flight content downloads are emerging as an alternative form of passenger entertainment and now travellers flying from Gatwick Airport will be able to download a selection of movies to their smartphones and tablets ahead of their flights.
Twentieth Century Fox Home Entertainment, Eye Airports, Vizeum and Posterscope have teamed up to offer passengers the chance to download movies from Twentieth Century Fox Home Entertainment's 'Movies on the Move' selection.
The selection of family-friendly movies will be available to download via a Wi-Fi connection in the children's soft play area in South Terminal. Once connected to the network, passengers can select the content they would like and download it via their preferred platform, such as iTunes, Google Play, Blinkbox or Amazon Instant Video. The two-week scheme will start on 10 August.
Beau Dallon, Head of Agency Sales at Eye Airports, said: "This is a truly unique and innovative project which combines highly relevant context with great technology, enabling families to download movies quickly and hassle free.
"Many package holiday and short-haul flights do not offer in-flight entertainment so this is an ideal way to source movies to watch on a personal device, not just on the plane but also at the airport and whilst on holiday."