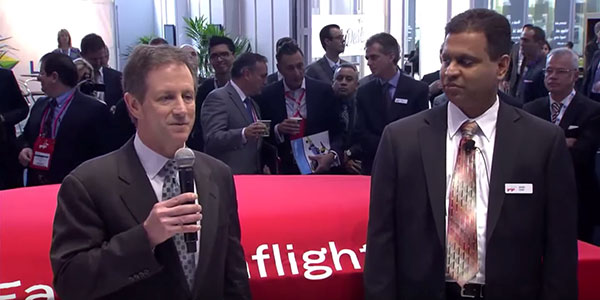 Gogo has received the final Supplemental Type Certificate (STC) from the Federal Aviation Administration (FAA) required to launch its 2Ku satellite connectivity service. The technology is currently installed on Gogo's 737-500 test plane, which is being used for in-flight testing.
Gogo is planning to start installing the technology on airline customers' aircraft in early 2016. So far, seven airlines have signed up for either a trial or fleet deployment of 2Ku, including Delta Air Lines, Virgin Atlantic, Aeromexico and GOL.
2Ku is expected to deliver peak speed of more than 70 Mbps, which Gogo says is 20 times the bandwidth provided by its first generation Air to Ground (ATG) solution.
"This is a significant milestone for Gogo and a seminal event for in-flight Internet," said Gogo's Chief Technology Officer, Anand Chari, who will take part in the "Cabin Connectivity Unleashed" conference session at FTE Global 2015, 9th-11th September, Las Vegas.
"We believe this will be the best performing technology for the global commercial aviation market bar none. Clearing this regulatory hurdle brings us one step closer to enabling our airline partners and their passengers to enjoy the future of in-flight Internet."