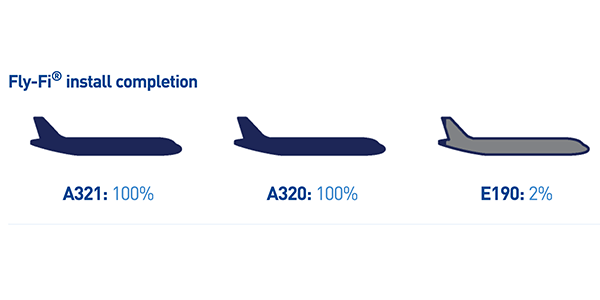 As JetBlue works towards its goal of becoming the only US carrier to offer free high-speed Wi-Fi Internet on every aircraft, it has announced that its first "Fly-Fi" enabled Embraer 190 is now in operation.
The installation of Fly-Fi has now been completed on all of the low-cost carrier's A320 and A321 aircraft, and it now plans to have all 60 of its E190s equipped with the service by autumn 2016.
The milestones come as JetBlue prepares to launch Amazon Video onboard. The tie-up with Amazon will enable Amazon Prime members to access their accounts and stream movies and TV shows in-flight.
Passengers who don't have an Amazon Prime account will be able to rent or purchase content via the Amazon Instant Video store.
Jamie Perry, Vice President of Brand and Product Development, JetBlue, said: "Soon every JetBlue customer will step onboard knowing their aircraft is equipped with free, fast Internet and entertainment…our Fly-Fi model has proven that there is a way to offer customers more without adding extra costs to their travel."