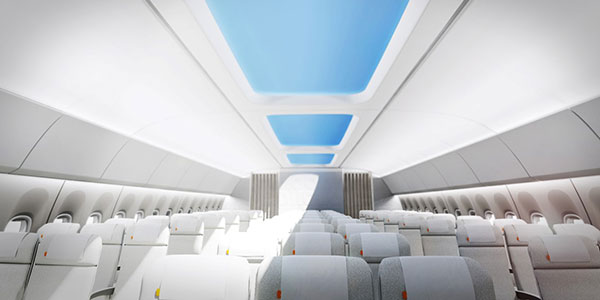 The impact of falling oil prices on airline revenues has been well documented in recent months. Just before the turn of the year, the International Air Transport Association (IATA) announced its airline industry outlook for 2016, which forecasts total net profits of $36.3 billion – more than double the collective $17.4 billion profit of 2014. Every carrier is benefiting. Take Delta for instance, which this month revealed that it saved $5.1 billion on its fuel bill in 2015 alone.
IATA Director General and CEO Tony Tyler naturally hailed this "a good news story". "Passengers are benefiting from greater value than ever – with competitive airfares and product investments," he said. The question, however, is whether the vast majority of passengers, those flying in economy class, will feel the benefits of these increased investments.
According to Devin Liddell, Principal Brand Strategist at Teague, the design consultancy that has worked closely with the likes of Boeing, Air Canada and Aeromexico in recent years, 2016 could be the year that the passenger experience tables finally start to turn. "The current trajectory of the industry is really about "less", at least when it comes to the economy class," he told FTE. "There are two duelling trajectories. The trajectory in first class and business class is "more" – what more can we do, what more can we add…let's do more, more, more. And then in economy the trajectory is "less" – it's all about what we can take away. My objection to the "less" trajectory is that if you take things away you will eventually run out of things to earn a premium on. So it's a total race to the bottom."
Airlines may well point to the fact that improvements are being made and travellers are noticing the difference, at least if the 2015 American Customer Satisfaction Index is anything to go by. The good news is that the Index (which only covers the United States) found that airlines scored 71 out of 100 last year, just below the record high of 72 set in 1994. The bad news, though, is that only Internet service providers, subscription television companies and health insurance companies scored lower. One sure-fire way to boost this ranking would be to invest in improving the economy class experience, and in the opinion of Liddell, such improvements could well be on the horizon.
"I feel like there's a groundswell of interest in economy and that's something we're going to see more of," he said. "Economy class is finally going to get some design love and we've seen enough activity already to at least convince us that this is going to be an area of increasing interest. I think this trajectory of less is finally going to reverse. We might have finally reached a point where passengers have said: "Enough, this is becoming ridiculous".
"The mere existence of a product like the knee defender is a perfect portrait that maybe we're due for a correction. We're due for a reversal on some level, particularly as fuel prices have fallen and airline financials have improved so extraordinarily, so there's also going to be some resources to do this. If we continue on the trajectory of more for first class and less for economy class I think it could get scary. What is the aviation equivalent of Occupy Wall Street?"
Addressing the customer experience/profit balance
In 2015, Teague unveiled its Poppi concept, a vision of an airline of the future that both enhances the customer experience and increases airline profitability. One of the ideas put forward was the creation of a "promotional class", in which the concept airline partners with other brands to offer some added value for the traveller quite literally stuck in the middle. When pressed as to whether it has now become unacceptable to ignore the fact that the middle seat provides a below-par experience, Liddell stated: "I think it's always been unacceptable. I'm always startled…would it have been too much trouble just to even acknowledge and say: "Hey, this is a sub-optimal product but we'll at least give you a free drink or free Wi-Fi or a free in-flight entertainment experience"; something that acknowledges that you don't want this seat and you maybe even had to pay more for it. I think promotional class, of all the individual elements that we've baked into this concept, is the biggest no-brainer."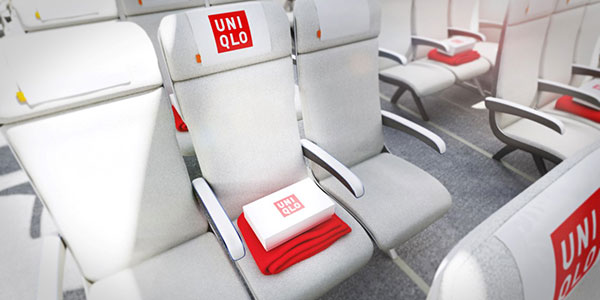 Another eye-catching feature is the idea of removing large overhead bins to create a more spacious cabin environment; a concept that overlaps with an idea put forward in the FTE Onboard 2025 Think Tank vision, which was co-created by Airbus, Avianca, Norwegian Air Shuttle, Panasonic Avionics and Honour Branding. Poppi proposes the inclusion of fedora bins, which take up far less space but can still accommodate laptop bags and handbags.
"I think it's totally feasible," Liddell explained. "I do admit it's going to take someone who's exceptionally brave to do it first but the reason I know it's feasible, or feel strongly that it's feasible, is that we have received a ton of interest from manufacturers and suppliers, and also from airlines themselves, around doing it. There's a sensation that we're moving in the wrong direction. The whole idea of bigger and bigger bins and adding more and more bags onto the aircraft from a carry on board standpoint is contrary to our objective when it comes to faster boarding times, faster turnaround times, not to mention the passenger experience. Look what happens to the cabin when you take these bins out. The cabin takes a gigantic, big breath and it's really amazing from a passenger space experience. I think where we'll see it happen is someone will do a class around it. There will be a subset economy class that doesn't have the bins and that will end up being a pilot for removing them from the cabin altogether on some level."
Bravery will be rewarded
In order to test whether these concepts can have a tangible impact on the passenger experience in reality, Liddell said a certain degree of trepidation must first be overcome. "There is too much fear about losing our customer to our closest competitor," he stated. "While that may sound normal, I would actually say it's not normal because it shows that airlines are not differentiated enough from each other. If Apple dabbles with a new feature set in the iPhone, they don't have to worry about Apple customers jumping ship to Android over a feature, but airlines do that worrying and it's because the customers are too similar to one another and the airlines are too similar to one another. There's not enough differentiation across the board, so that's why I use the word brave. It's going to take someone who knows that if we do this we can offer a fantastic experience."
Liddell's concern is clearly that airlines all too often settle for the status quo. Instead of taking risks they opt for the safe option. Inspiration, he said, could be taken from the automotive industry, which has expressed more of a desire to "jump headlong into big, big changes". He added: "I hope that aviation doesn't look at current levels of profitability, which I ascribe largely to falling fuel prices, and overly self-congratulate ourselves. I hope that we share some of that same appetite that automotive has. You know, what is the future of flight? What's the future of the passenger experience, and how can we start designing that today? Not tomorrow, not the next day, but today."
As Liddell says, it will take bravery to take the plunge and experiment with new approaches, but the potential rewards are huge. An airline that can create a standout economy class experience for all the right reasons will surely be on the road to success. After all, they've now got a little more cash to invest in creating something special.