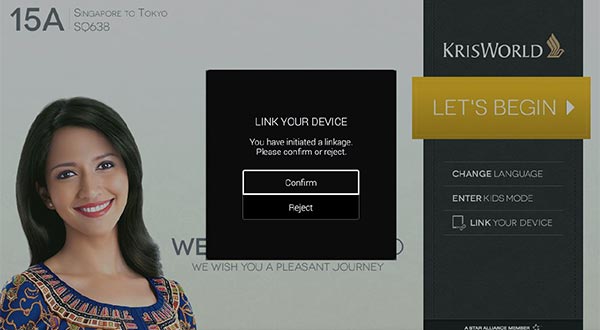 Having taken delivery of its first Airbus A350-900 on 3 March, Singapore Airlines has now launched the Companion App, which will allow passengers to use their personal electronic device (PED) as a second screen on the aircraft.
FTE reported last year that the carrier has teamed up with Panasonic Avionics to offer the app, which allows travellers to preview the in-flight entertainment (IFE) content that will be available on their flight, create favourites lists, and then use the app to control their seatback IFE monitor using the in-flight Wi-Fi network onboard the aircraft.
The app is initially available on iOS and Android tablets, with a mobile version expected in Q2 2016. It will also be progressively rolled out for Boeing 777-300ER services.
As well as synchronising the saved list of favourites with the seatback IFE system, the app allows passengers to use their device as a remote control, so they can pause, play or skip through the content using their own device. The app can also be used to peruse content and flight progress on the tablet without interrupting the viewing experience on the embedded monitor.
Commenting on the introduction of the new app, Tan Pee Teck, Senior Vice President Product and Services, Singapore Airlines, said: "With the proliferation of personal mobile devices and the arrival of our new Airbus A350 fleet, this latest innovation will help enhance the in-flight entertainment experience for our customers. It offers more information and greater control both on the ground and in-flight, and we are excited to be the first airline in the world to offer such an application to our customers."