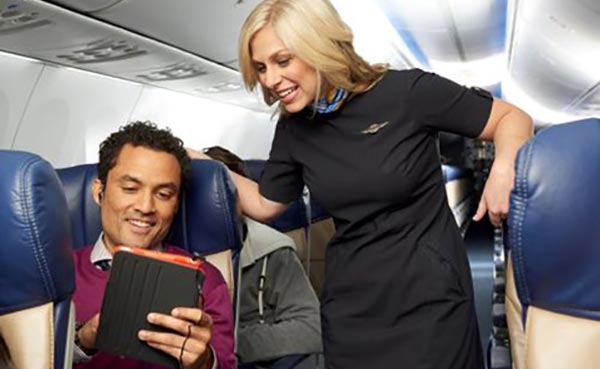 Passengers making in-flight purchases onboard Southwest Airlines' Wi-Fi equipped aircraft can now make payments via their Amazon account.
Instead of having to use a credit card, passengers who wish to purchase Wi-Fi, messaging and movies can pay using Pay with Amazon. The payment service is compatible with iOS and Android operating systems and web browsers, ensuring as many passengers as possible can make use of the simplified payment option.
Heather Figallo, Southwest Airlines Senior Director of Product Innovation and Management, said: "We're continually following the trends of our customers, looking for ways to enhance the customer experience onboard our aircraft. With the addition of Pay with Amazon to our entertainment portal, we're doing just that."
Patrick Gauthier, Vice President, Amazon Payments, added: "Pay with Amazon makes it easy for millions of customers around the world to pay using their Amazon account. We are thrilled to be working with Southwest to offer customers a familiar and trusted way to pay while in-flight to destinations all around the United States."
While Southwest Airlines becomes the first airline to integrate Pay with Amazon into its in-flight entertainment and connectivity portal, Amazon has previously teamed up with connectivity provider Gogo to offer simplified onboard payments.