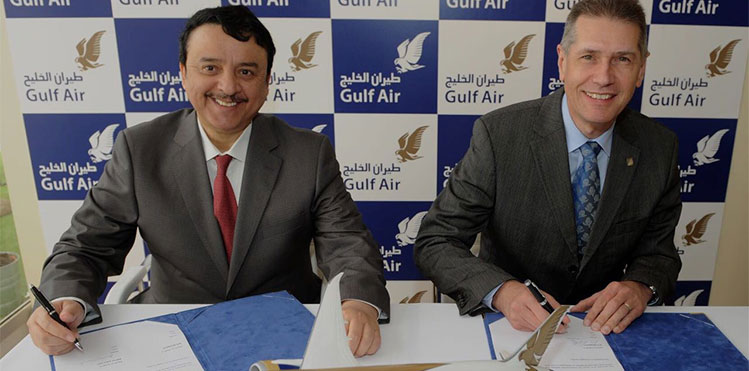 Gulf Air has announced that it has selected B/E Aerospace to supply the business class seating for its new Boeing 787 Dreamliner aircraft.
The national carrier of the Kingdom of Bahrain will work closely with the supplier to jointly develop the premium product, which it says will provide passengers with "enhanced living space, functionality and comfort".
The contract covers Gulf Air's 10 new Boeing 787-9s, the first of which will be delivered in 2018.
Maher Salman Al Musallam, Gulf Air's Chief Executive Officer, said: "We are enhancing the entire spectrum of Gulf Air's onboard product offering and with this key partnership we are confident that the passenger experience will be elevated – meeting the needs and requirements of travellers moving across the Gulf Air network."
Werner Lieberherr, CEO and President of B/E Aerospace, commented: "We are pleased to be here today with Gulf Air in Farnborough and to have been awarded the business class seating programme for Gulf Air's Boeing 787 aircraft. Our seats will provide the Gulf Air passenger with enhanced comfort and functionality within the business class cabin."
Separately, Gulf Air has also announced that it has selected the Thales AVANT IFE system for its 39 new B787-9, A320neo and A321neo aircraft.