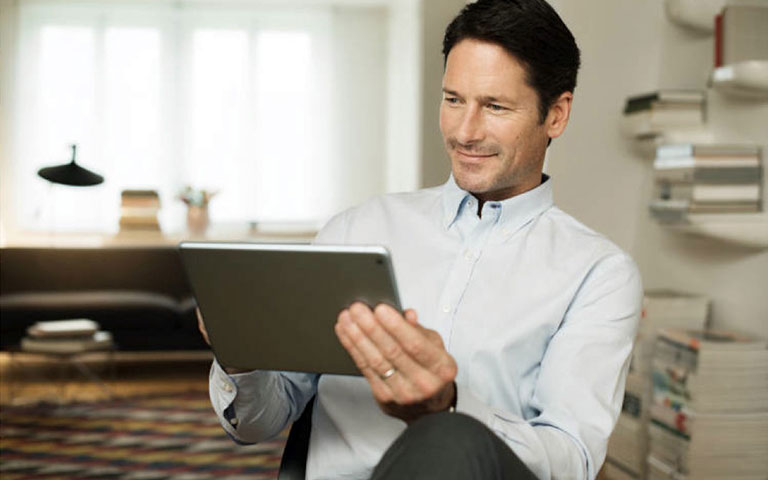 SWISS has started trialling a new entertainment service, called 'SWISS e-media', for its customers travelling from Geneva Airport.
The airline's new service allows users to access a variety of content from SWISS radio and TV, plus a number of magazines and newspapers. By using the mobile app, travellers can download the content to their devices to watch on the plane as well.
To access the platform, passengers need to connect to the SWISS e-media Wi-Fi network, which is available at gates B31, 32, 33 and 34 and B41, 42, 43 and 44. It can also be accessed in the SWISS Business, Senator and First Lounges. Once connected, a new web page will open automatically and direct them to the SWISS e-media homepage.
SWISS is working with SITA to provide this service and the three-month trial started on 7 July. However, it is exclusively for SWISS travellers flying from Geneva Airport.
Arnaud Delaloye, SWISS' Marketing Distribution Manager, said: "We see SWISS e-media as a major innovation that will further enhance the air travel experience for our customers from Geneva.
"Having access to a range of media that they can continue to enjoy at the gate and in-flight on their mobile device meets a genuine need for customers who are used to having such facilities in the rest of their lives, and now offers them the same pleasant convenience at the airport and aloft."
Dave Bakker, SITA's President for Europe, added: "More and more travellers want to have global access to entertainment and information via their own devices or onboard their flights.
"With its growing portfolio of media products, SITA is ideally equipped to help airlines such as SWISS to meet this rising demand. SWISS e-media offers people flying from Geneva quick and easy access to a wide range of top-quality entertainment that they can select, download and enjoy on and beyond the airport premises."