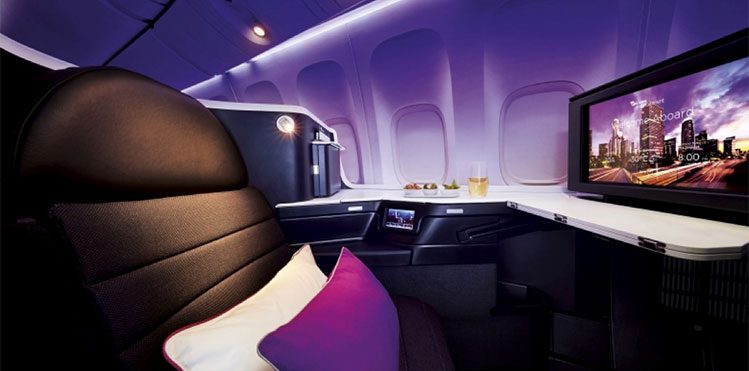 Virgin Australia business class travellers can now enjoy an upgraded cabin on the Boeing 777-300ER.
The new cabin, called 'The Business', features 37 individual and private suits, which can convert into full queen size beds. In addition, each passenger has an 18-inch HD touchscreen monitor and a Luke Mangan-designed food menu. London-based company tangerine designed the cabin and it has already won a Good Design Award 2016 and Red Dot Award 2016. The new cabin is available on the daily flights between Sydney and Los Angeles and will be installed on all of the 777-300ER fleet by September.
John Borghetti, CEO of Virgin Australia Group, said: "I'm confident this is the best Business Class flying on the Pacific and that it will be the top choice for premium travellers.
"Together with our partner Delta, we will become the only trans-Pacific alliance that can offer our Business Class guests lie flat beds with direct aisle access on all services between Australia and the United States. As the largest airline partner of Tourism Australia, we are passionate about promoting Australia to the United States and the world."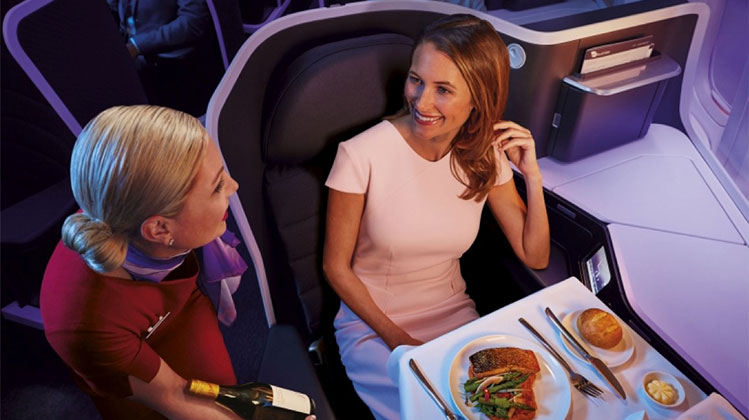 Matt Round, Chief Creative Officer at tangerine, said: "Great design creates outstanding customer experiences that transform business. This is what we have done for Virgin Australia and it's shaking the market."
Virgin Australia has also upgraded the Premium Economy cabin. The new 'Premium' has 19.5-inch-wide seats with nine inches of recline and 41-inches of pitch, plus improved food and drink services. Furthermore, those requiring extra legroom can make use of the new 'Economy Space + ' product, which is located in the first five rows and the exit rows of the cabin.
Wi-Fi on domestic and international fleet
Virgin Australia has also announced that it will start installing a Wi-Fi solution on its Boeing 737-800 and 777 aircraft, and Airbus A330s by mid-2017. Although details about the likely completion date of the installation or the technology partners have not been released, more information will be announced at the end of this year.
Borghetti said: "In-flight Wi-Fi has the potential to transform air travel as we know it. We are determined to give Virgin Australia customers the best possible combined connectivity and entertainment experience in the air. As well as providing access to email and social media, in-flight Wi-Fi will improve the travel experience by providing guests with up-to-date information about connecting flights and their travel plans.
"We believe our in-flight Wi-Fi service will be popular with business travellers but also have widespread appeal for all our guests by enabling them to stay in touch and access the internet through their journey. Our team is building what we think will be one of the world's leading connectivity and entertainment networks, and we will work with strategic technology partners to offer our guests a truly personalised experience."