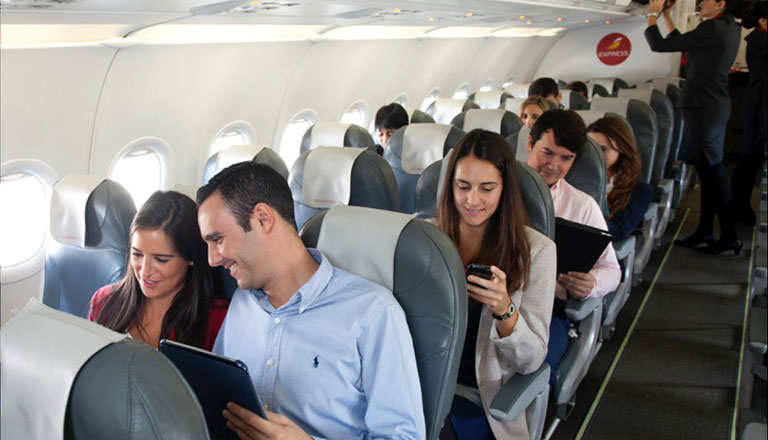 XL Airways has announced it will begin rolling out Immfly's digital in-flight entertainment platform on its A330 aircraft later this year.
This new service will be for flights going to the Caribbean, North America and the Indian Ocean. It will be installed from October and will be fully operational by December. The company is branding it as 'XL Cloud'.
Passengers will be able to connect to the onboard Wi-Fi and access a variety of content from videos to magazines. Each flight will have a selection of free content and premium content, which can be bought for a fee and there will also be downloadable French and English destination guides.
According to Immfly's CTO, Alfredo Ibanez, the A330 aircraft needs up to six wireless access points for the service to work to its full potential.
CEO of XL Airways, Laurent Magnin, said: "Entertainment is an essential part of the in-flight experience. XL Cloud is a response to this expectation and is completely in line with our concept of travel personalisation."
Jimmy M. von Korff, Co-founder of Immfly, said: "We are delighted to be partnering with XL Airways, which represents our first long-haul project and the opportunity to perform in a new environment, where passengers have an average of eight hours to enjoy entertainment content and discover more insights about their destination."
XL Airways follows the likes of Volotea and Iberia Express is signing up to the Immfly service.