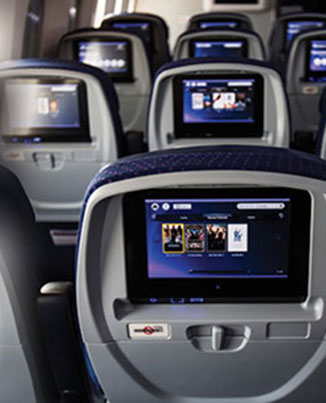 Following the recent news that Aeromexico is trialling Netflix in-flight, the airline has now announced that it will be introducing more IFE content in the form of live TV on its Boeing 787 aircraft.
In partnership with Panasonic Avionics, the airline will be offering two channels, Sport 24 and CNN International. Sport 24 provides coverage of a wide variety of sports such as the Rio Olympics, NFL, Premier League, NBA, Tennis Grand Slams, MotoGP and Ryder Cup. The well-known CNN International will give passengers access to up-to-date news coverage during the flight.
Passengers will be able to access the channels through the seatback monitors or from their own devices. The service will roll out later this month on four Boeing 787-8s and the entire fleet of nine Dreamliners will offer the service soon.
Antonio Fernandez, Aeromexico's Vice President of Product Design and Service Standards, said: "At Aeromexico, we are always looking for new ways to keep our passengers happy and entertained, and there's nothing quite like live television. Our clients will now be able to stay current on world events and also watch their favourite athletes and teams compete in real time at 35,000 feet.
David Bruner, Vice President of Global Communications Services at Panasonic Avionics said: "Live television has become extremely important to both airlines and their passengers. After all, news and sports never stop. We're continuing to evolve our eXTV service, bringing a unique experience to passengers all over the world. We are both proud and honoured to help Aeromexico add this exciting service to their international fleet.