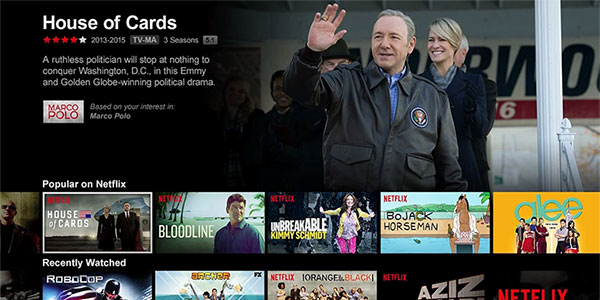 Aeromexico has announced that it will launch a pilot programme to provide passengers with complimentary in-flight access to Netflix on select aircraft equipped with Gogo's 2Ku connectivity system.
Passengers on some flights within Mexico, Central and South America will be able to stream content from Netflix during the four-month trial, which will run from 17 June to 17 October.
"As the first airline to launch with Gogo's new 2Ku technology, we couldn't be more excited to help Aeromexico bring this great new passenger experience to life," said Dave Bijur, Regional President, Gogo.
Passengers on flights participating in the trial will be notified by the crew that they can access the satellite connectivity service. When they open the browser on their personal device, they will be prompted to login to Netflix or sign up for a 30-day free trial.
Home-style broadband is becoming an increasingly important differentiator for airlines. Virgin America announced last year that it will offer Netflix streaming on its new A320s, while JetBlue has a tie-up with Amazon Prime, which allows passengers to stream content via its "Fly-Fi" network. The Virgin America and JetBlue onboard connectivity services are both powered by ViaSat, but Gogo is now keen to prove that it can at least match this service with its 2Ku solution.