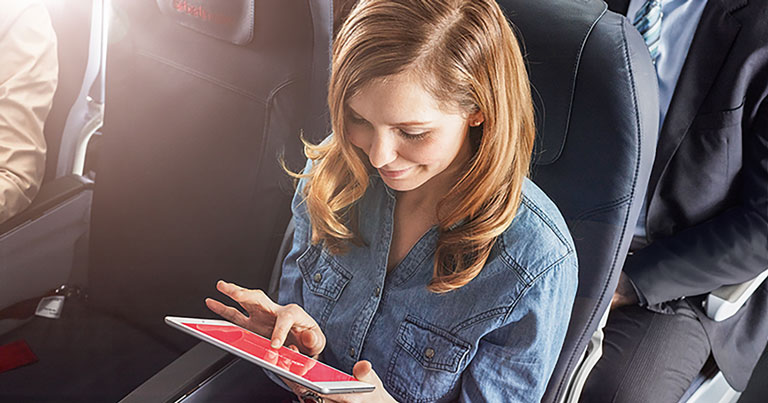 As part of its ongoing "strategic realignment", which is focused on returning the carrier to profitability, airberlin has announced that it will introduce a Business Class product on short- and medium-haul flights later this year.
The first row of seats will be reserved for Business Class passengers, offering them 32 inches of legroom, ample personal space thanks to an unused middle seat, and a meal service described by the carrier as "restaurant-like".
Premium passengers will also be able to make use of priority check-in desks, fast track security, lounge access, exclusive waiting areas and priority boarding. They will also be entitled to two pieces of luggage weighing up to 32kg, as well as two pieces of carry-on luggage.
Stefan Pichler, Chief Executive Officer of airberlin, said: "We find ourselves at the beginning of a far-reaching transformation from which a new, stronger airberlin will emerge. By introducing a Business Class on short- and medium-haul flights, we are making key strategic decisions that will pave the way to a sustainable future for the company and that will clearly position airberlin in the premium sector of European airlines.
"The new premium product will make us more attractive, particularly for business travellers and frequent flyers, and we now offer a seamless Business Class experience on the global route network by airberlin and our partner airlines."
The carrier is also making adjustments to its Economy Class product on short- and medium-haul services. A new 'buy-on-board' concept is being introduced and will offer passengers a variety of food and drink options for purchase during the flight. However, this is not such great news for passengers who have previously been offered complimentary drinks and snacks in Economy Class.
Airberlin has stated that Economy passengers on long-haul flights will still receive complimentary meals, while Business Class passengers will be treated to an à la carte service.